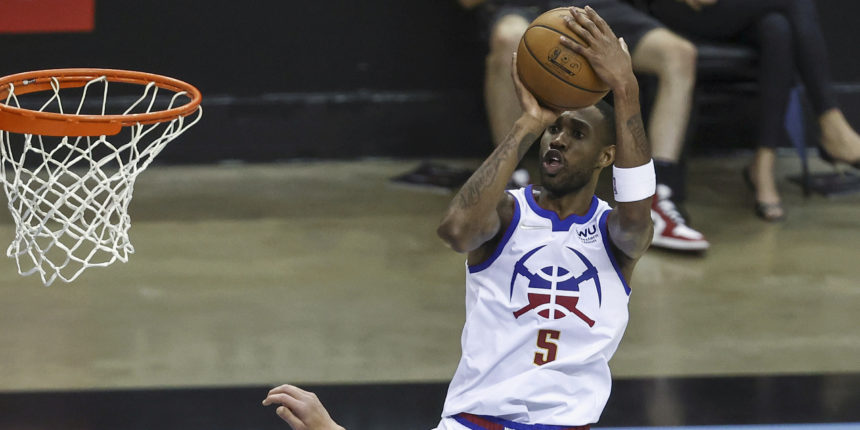 Nuggets guard Will Barton (hamstring) makes return to lineup vs. Suns
Denver guard Will Barton will test his hamstring in warmups for Game 2 and — barring a setback — is expected to make his return to the lineup vs. the Suns tonight, sources tell ESPN. Barton has been out since suffering injury on April 23.
Source: Adrian Wojnarowski of ESPN (Twitter)
ANALYSIS: Chris Haynes of Yahoo Sports later confirmed the news, adding that, "Denver Nuggets guard Will Barton (hamstring) will make his return tonight in Game 2 against the Phoenix Suns after being sidelined since April 23."
Barton will give Denver some much needed depth at the shooting guard position in their series vs. the Suns. Barton has averages of 12.7 points, 4.0 rebounds, and 3.2 assists in 31 minutes per game this season.