Enshrinement Weekend at the Naismith Memorial Basketball Hall of Fame wrapped with a focus on giving back to the Springfield, MA community.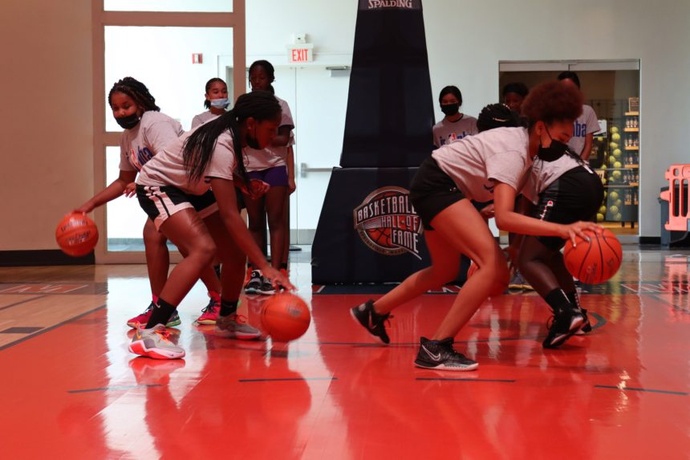 On Sunday, Sept. 12, the National Basketball Retired Players Association (NBRPA) hosted a Full Court Press Clinic on the Hall's Jerry Colangelo Court of Dreams. 30 boys and girls from Springfield's South End Community Center participated in basketball drills led by Jr. NBA instructors before competing in shooting and dribbling knockout challenges.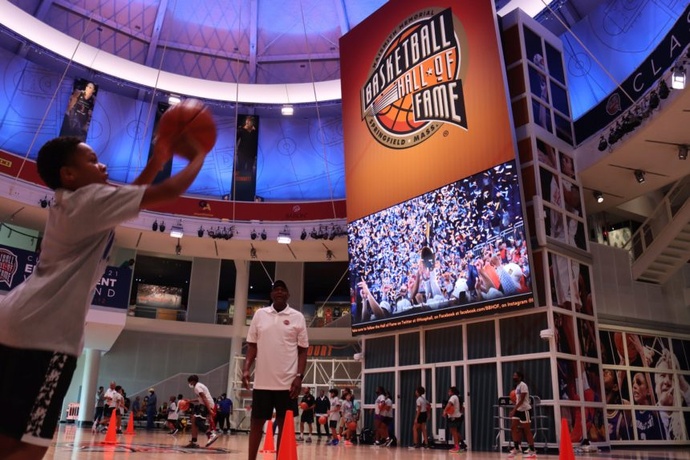 The children were surprised with guest appearances from Hall-of-Famers Yolanda Griffith ('21), Spencer Haywood ('15), Dikembe Mutombo ('15) and Ben Wallace ('21). These four Legends of the game shared their wisdom and advice with the Full Court Press Clinic participants before gathering for a group "No, no, no" finger wag led by Mutombo — a memory the children will have forever.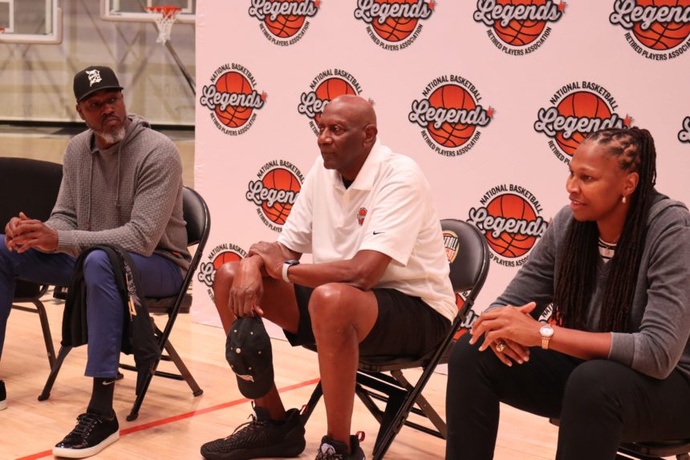 To watch Griffith, Wallace and the rest of the 2021 Basketball Hall-of-Fame class being honored at this past weekend's enshrinement, click here.