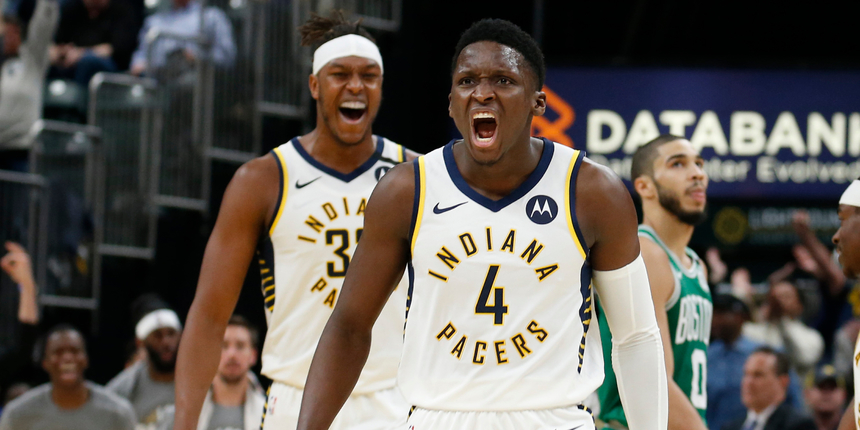 Oladipo denies trade reports, committed to Pacers
Speaking with Shams Charania of The Athletic, Victor Oladipo rebuffed a report that he had asked different teams if he could play with them.
"I know there have been people saying that I have asked players to trade for me. That's just not true, period. I love my teammates, I cherish the state of Indiana and I'm focused on leading this franchise to a title," Oladipo told The Athletic.
Source: Shams Charania of The Athletic
ANALYSIS: Just like his agent Aaron Turner did on SiriusXM radio, Oladipo flat-out denied the previous reports of his displeasure with Indiana's franchise. According to Charania, he has been developing a good relationship with new Pacers head coach Nate Bjorkgren over the last two weeks.
Oladipo is eligible for a maximum of four years and $112.9 million this offseason. Next offseason, his maximum salary is five years and $195.6 million, or four years and $145 million with a new team. Oladipo's aspiration is to play for a championship, per the report.