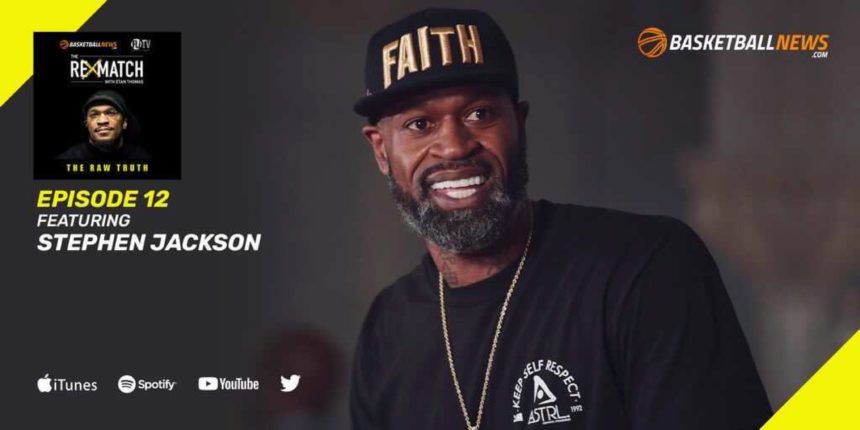 Stephen Jackson on George Floyd, 'All The Smoke,' transitioning to media and more
On this episode of "The Rematch," Etan Thomas is joined by 14-year NBA veteran Stephen Jackson. They talk about the success of his podcast "All The Smoke," making the transition to media, the tragic murder of George Floyd, how he's affecting change and much more.
If you enjoy "The Rematch," be sure to leave a rating and review on Apple Podcasts. This is the best way to show your support for this podcast!