This is an excerpt from Jon Finkel's new book "Hoops Heist: Seattle, the Sonics, and How a Stolen Team's Legacy Gave Rise to the NBA's Secret Empire" (which was published by Slow Grind Media, 2020). You can pre-order the book here.
"I was born in 1980 but the 1979 championship still resonated while I grew up," Jamal Crawford says. "The Sonics were everything to me. In elementary school I remember Dana Barros and Xavier McDaniel coming to our school to be involved in the community. I was lucky that I was able to see these guys growing up. They were like superheroes to me. I remember listening to Barros at school and he'd say, 'We have to leave now because we play Charles Barkley later,' and it was just amazing. They had an aura about them."
By the time Crawford was in middle school, the torch had been passed from Barros and the X-Man to Gary Payton and Shawn Kemp in the early '90s. This was the Sonics squad that made the deepest impression with Crawford. These were his guys. He watched endless highlights of Kemp posterizing fools on the court and Payton talking trash while picking someone's pocket. Like most kids in Seattle he dreamed of being on the floor and tossing lobs to the Reign Man or draining a three off a dime from the Glove. But unlike most kids in Seattle, by the time Crawford was old enough to get his driver's license, his basketball talent was able to turn most kids' fantasy into his reality.
"I was invited to the pro-am games as a high schooler and I'd be playing in the men's pro league," Crawford said. "That's when I think I first jumped on the bigger basketball radar. I played for George Karl's Friends of Hoops team. Then I played in tournaments that Nate McMillan sponsored. I played on Gary Payton's teams. I remember playing against guys like Detlef [Schrempf] when I was only 16 or 17 years old."
In the 1990s, while the Sonics were emerging as an iconic NBA team, the Washington basketball scene was still under-appreciated nationally in terms of recruitment to big-time schools and in representation throughout the NBA. It was through the tournaments that Karl and Payton ran that Seattle basketball began to draw the spotlight and the attention it deserved. Crawford says that most people don't realize how instrumental George Karl was in getting Seattle high school basketball known nationally through his camps and teams. Same with Payton.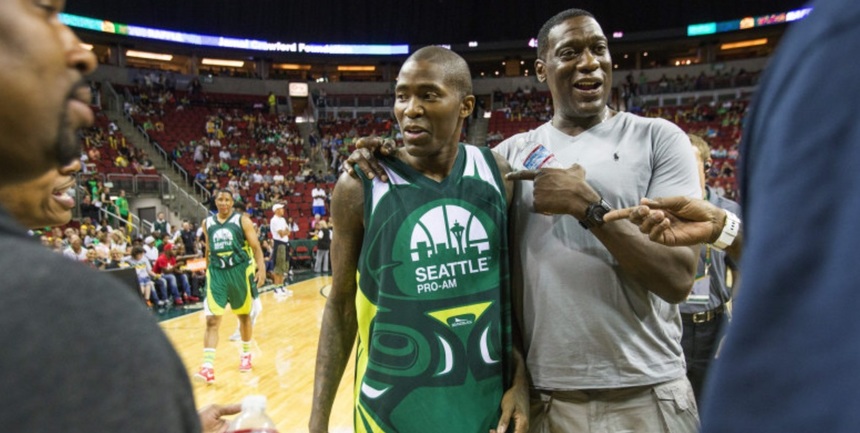 Bobby Jones, who grew up in Compton, California, but played basketball for the University of Washington and calls Seattle his second home, says that at that time among West Coast hoopers, Seattle was largely overlooked.
"Being a guy from LA, the biggest basketball scene out west, I had my typical thoughts that our city is better than yours, mainly because Seattle wasn't known as a basketball city," Jones says. "I mean, we knew about Grunge music and the space needle, but that was it. Seattle was nowhere near as big as Los Angeles, so I just knew LA was better. As the years added on and I met more guys and played with more guys, I got to see that the city has a good basketball culture. I mean, it looks like it might rain every day, so guys are always in the gym working.
"I started college in 2002, and for me, there was no big name that I heard of from Seattle until Jamal Crawford. When he went to Michigan and then the NBA right away, that put Seattle on the map. And when I saw how many camps Gary Payton and George Karl ran in the community, it had such a big impact. They helped jumpstart the basketball scene there."
The camps and teams sponsored by the Sonics and their players were long-term investments in the local basketball community. Each initiative was like planting a new hoops seed for the future, and as more and more kids fell in love with the game throughout the '90s and had access to NBA-level coaches and players willing to give instruction (and had sponsors donating high-quality gear) the talent began to improve and be nurtured at the grade school level. By the time these kids reached high school, there was a crescendo of All-Americans and Division I talent ready to roll across the country or stay home and attend the University of Washington.
"When I was younger, I remember thinking that more people were getting football scholarships than basketball scholarships," Crawford says. "If you played football you had a much better chance at going to a bigger school somewhere else. But George Karl took us to tournaments and helped us get seen. And I'd pick his brain. I remember we were at a Vegas tournament once and we were just talking about what made John Stockton great and what made Magic Johnson great, and I just filled up on knowledge from him."
Gaining access to tournaments and knowledge from Sonics icons was one huge part of why the Seattle basketball scene began to grow exponentially. Another major reason was due to the snowball effect of the individual athletes from the area taking their responsibilities as role models and mentors seriously. Case in point: the bond shared between Christie and Crawford.
"Doug Christie impacted my life so much. He showed me everything. He taught me how to prepare, how to eat right, how to train right, and even how to fix your shoes and socks so you were ready to go," Crawford says. "I remember one time we played one-on-one before practice, and I was so tired from that I could barely get through our workout afterward. I knew then, man, there's another level I need to get to. I knew that since he was taking the time to show me the ropes that I was going to do the same thing for the next generation."
A common theme when talking to Christie or Crawford or Jason Terry or any of the Seattle area ballers is how much they say they owe each other for their success. Yes, they're playing for their families and their community, but they're also playing for each other. It's a special camaraderie that brings to mind the three musketeers' slogan: all for one and one for all.
"I am so proud of what Jamal has done," Gary Payton says. "He has taken his Summer League and turned it into something really big. He gets everybody together and brings all these pros in and it's special for the community. It keeps the basketball tradition alive."
Crawford describes the scene in Chicago with the Bulls as one where guys would work out together but not necessarily hang out together. They were doing their own things in the community or in their own lives. He was determined to make sure his Seattle basketball brotherhood back home was different.
"When I am back home, I want everybody to be together," he says. "If Nate Robinson has an event, or Isaiah Thomas has a backpack giveaway, or I have a charity game, or Spencer Hawes is doing something for an organization, we're all going to be there. We're all going to be there for each other. It's a brotherhood."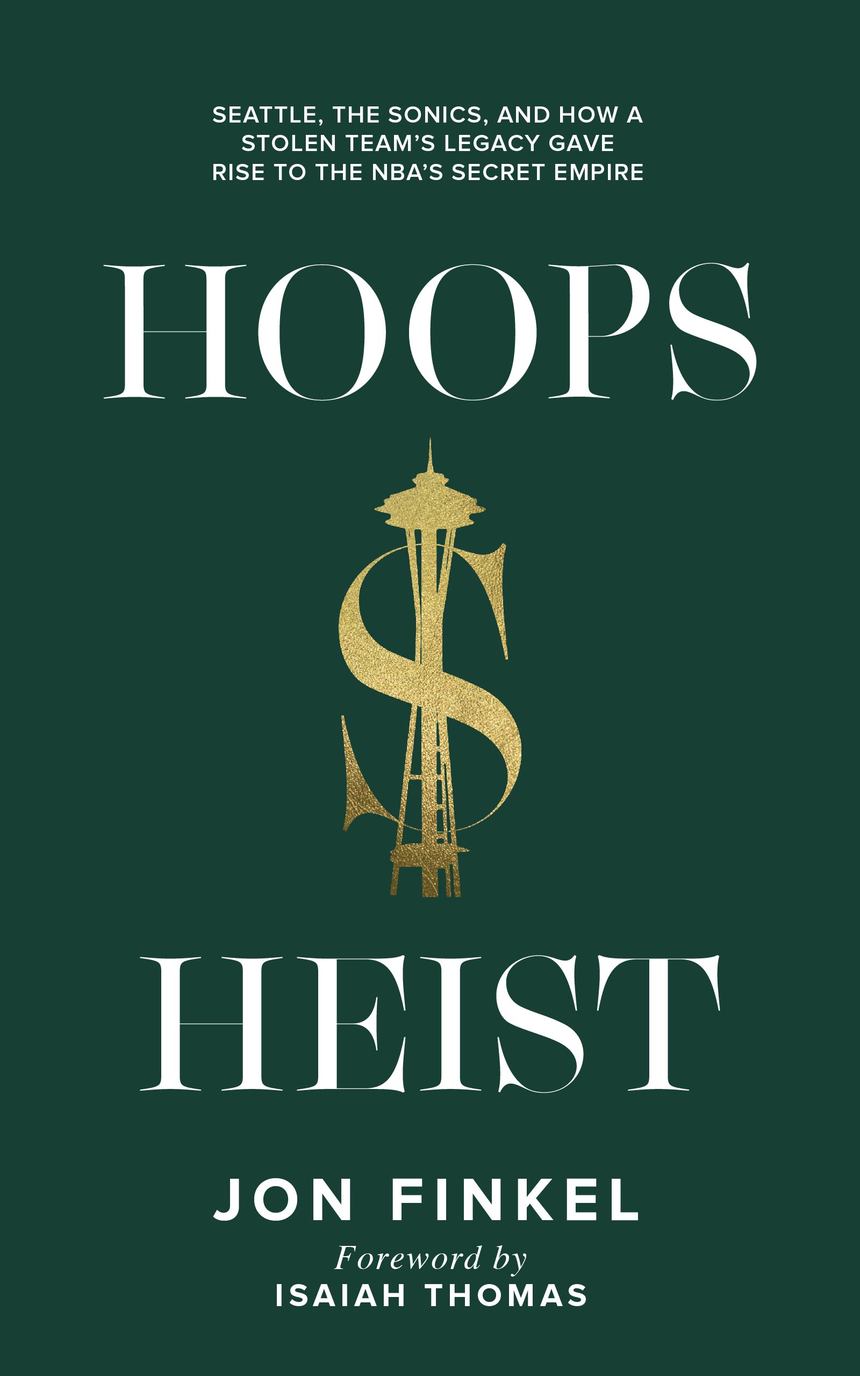 For much of this brotherhood's history, the athletes were linked by two things: basketball and their love for the Sonics. With the Sonics gone, a gaping hole exists in the city. Crawford says it still doesn't feel real.
"When I first heard rumors that Seattle might lose the team, I didn't believe it," Crawford says. "Knowing the city and the fans and how great they are for the Seahawks and the Storm and the Sounders and the Mariners… I just couldn't believe we wouldn't have the Sonics. Maybe I didn't want to believe it. And then when it happened it was so hard. That last year they were kind of like a lame duck team. You knew it was happening. You knew it was inevitable. You knew they were leaving. And it's still such a bitter feeling."
And yet, without any men's professional basketball team in the area, the collection of NBA stars who remain involved in the city have become a de facto professional team in their own right—they sponsor community events, hand out their numbers to high school players, speak to grade schools and middle schools and high schools, put on camps, and sponsor teams. The Sonics are gone, sure, but the men who grew up on their legacy make sure it lives on.
"In a weird way, we kind of fill that void of not having the Sonics anymore," Crawford says. "Without the Sonics, the closest kids can get to NBA players is through our group or a ride to Portland or the television. So, when we put on our pro-am, which I think is needed now more than ever, I ask young kids who they want to see. They might say Kevin Durant or Blake Griffin and I understand that's the bigger picture. I never ask people for anything, and to be honest, I'm uncomfortable doing it, but this is the only chance the kids in Seattle will get to see these guys. I remember what it meant to me growing up, so I want to do the same for them. So, I'll reach out and ask players to attend on their behalf. And I'm grateful when they can help out. It means so much. We're the men's pro basketball players in the community. It's on us now."
Hoops Heist is the first publication from two-time NBA All-Star Isaiah Thomas's Slow Grind Media and it's available wherever books are sold. You can buy it on Amazon today.
Jon Finkel is the award-winning author of "The Life of Dad," "Jocks In Chief," "The Athlete," "Heart Over Height," "'Mean' Joe Greene," "The 'Greatest Stars of the NBA' Series" and other books about sports, fatherhood, fitness and more. His work has been endorsed by Spike Lee, Kevin Durant, Tony Dungy, Jerry Jones, Mark Cuban and Chef Robert Irvine. Follow Jon on Twitter: @Jon_Finkel
Photographs by Dean Rutz of The Seattle Times. Check out Dean's site and follow Dean on Twitter: @DeanRutz