During BasketballNews.com's recent Virtual Watch Party for the NBA Finals, our staff was joined by a number of former NBA and WNBA players for a wide-ranging three-hour conversation.
At one point, the former players talked about the moment that they realized it was time to retire (as well as their transition to retirement). Here is a transcript of that discussion:
Etan Thomas, 11-year NBA veteran: "For me, it was just realizing that I can't do what I used to do. It's just different. So where before I would turn and face, two dribbles hard to the middle, spin back, come up and dunk, now I would turn, do my same spin back and then I just wouldn't lift like I used to, you know what I mean? There was no explosion. I was like, 'Wait, that's supposed to be a dunk...' When you wake up and your body's hurting all the time, and then you start having kids, I'm like, 'Alright, maybe it's time for me to just transition and bow out gracefully. I think my time has passed.' I don't want to be up there trying to run around and hurting everything. And you're seeing young cats -- like young cats, 19 years old -- coming in just flying past you. Sometimes you've just gotta be real with yourself."
Chamique Holdsclaw, 11-year WNBA veteran: "For me, I was playing for the San Antonio Stars and I was guarding Candace Parker, my fellow University of Tennessee alumni. She had an iso and she was posting up. And she did some type of move and scored on me. It was so fast, and I was just stuck there (laughs). I remember jogging back down the court and I was like, 'Damn, the game has changed.' Like, I'm done."
David West, 15-year NBA veteran: "Well, I always sorta looked toward the end [of my career]. Even when I was young, I always kind looked toward the end. But for me, it was after those [playoff] runs in Indy. I just couldn't recover fast enough. You play into basically June, and then it's like you've got to spend a month-and-a-half just getting healthy, calming the body down. I had a crazy back injury in New Orleans where they were recommending back surgery, but I got away from it; I found a really good spinal manipulator, if you will, that really saved me. [When I was considering retirement], I was thinking about my back, thinking about having the health to run around with my son and my kids. So, I made the decision. I was like, 'Look man, I've got a throttled back.'
"My year in San Antonio was really a year where I was able to get my legs and my body back under me and adjust and lose some weight. But then, my last couple years in Golden State, a lot like Etan and Chamique said, you feel the difference. One night we were playing in Philly and it was cold, and Steve [Kerr] was like, 'Yo, you've gotta guard [Joel] Embiid tonight, big dawg.' I'm 37. I'm like, 'Oooooh... okay.' I get out there -- and you know, when you're young, you've gotta feel guys, you've got to bump them. [Trying to do that at 37], I'm like, 'Oh no. Nah, nah.' Even during that game, I'm like, 'If I get tangled up with this dude the wrong way, this dude could rip my whole back outta whack...'
"So there was that game, and then there was another game my last year [where I felt that way]. We played the Lakers and it was cold. When you're over 6-foot-6 and in cold weather, getting warm is just a struggle. I couldn't get warm the whole day -- shootaround, massage after shootaround, my body wouldn't loosen up. During the game, I tried to post up Josh Hart a couple times because he got me early. He jumped right up under me, he got up under me early and I couldn't post him up. Literally during the game, I'm like [telling myself], 'Yo, if you can't move this cat, you gotta go. It took all day just trying to get your body [warm] and it wouldn't do it. It's time.' So there were instances like that. We went in and played against Giannis [Antetokounmpo] and I'm like, 'Yo, you have no business being out here [with Giannis]. It's time, D-West. It's time.' That was really it for me."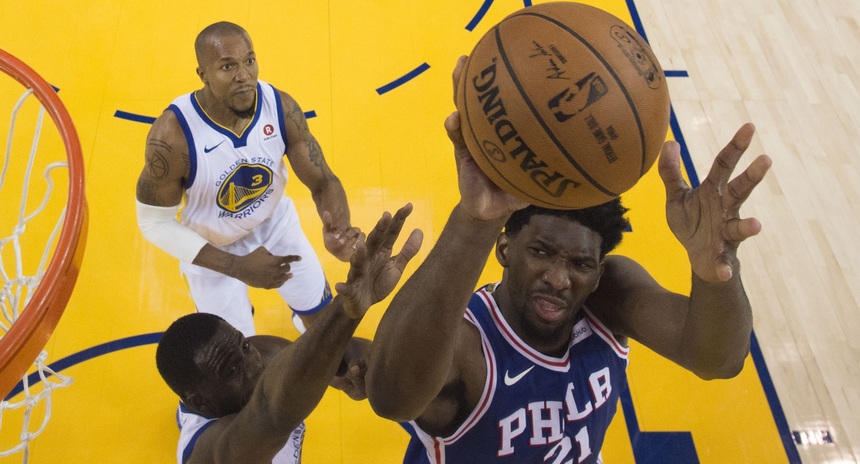 James Posey, 12-year NBA veteran: "For me, shit, it was the year of the [2011] lockout. I was in Indy just working out and everything. And so, when they started back, they wanted to bring me on some 10-day [contract] stuff. I'm like, 'Listen, y'all already know what you're gonna get outta me at this point right now. You ain't about to bring me in there on a 10-day and then cut me on the 10th day.' So I was like, 'You got me all the way messed up.' At that point, I realized I ain't about to play this game with them, and I was happy with everything, [with my career]. So, I was like, 'I'm cool.' That's when I just said you know what, I'mma chill out for a year. I got my little party in before I went to coach in the D-League, and I was cool after that. So that's what it was for me, I wasn't about to play that 10-day game with nobody."
Rushia Brown, 17-year veteran: "For me, and I guess my journey is a little bit different because I played overseas as well. So I played in the WNBA for seven years and played overseas for 10, and it was year-round. So my last few years, I tore my plantar fascia in my right foot, came back, then tore it in my left foot. Then I was like, 'Man, forget this... I quit.' Like, it was just too much. I couldn't get my body to get right again, and my whole career was about athleticism, quickness, jumping. And then, I didn't have none of that, so I was like, 'Yep, I'm gonna go sit down over here somewhere. Let me find somebody's front office and figure out what else I'm gonna do.' My body wasn't doing it anymore." [Editor's Note: Rushia is now part of the Los Angeles Sparks' organization].
What was your first year of retirement - your first year away from basketball - like?
Etan Thomas: "I mean, you've gotta have something else that you're passionate about. If you don't have something else that you're passionate about or nothing else going on, then I'm sure it's torture. But if you can reinvent yourself and have something that you're just as passionate about, then you're usually fine. You see some guys retire and transition relatively smoothly, and then you see other guys who are like, 'What the hell am I gonna do now? I have nothing,' and they're unhappy, they don't like being home and so on. It's just different. So once you find something that you're passionate about, it's an easy transition."
Ryan Hollins, 10-year NBA veteran: "I'll say for me, the timing was tough because I had to reinvent myself and really get on my grind because I was never supposed to be the dude to play in the NBA at all, let alone play 10 years. I thought broadcasting jobs were just gonna be there when I finished playing, but they weren't, so I had to get on my grizzy and I had to be good and earn my keep. Nobody wants to hear from a 10-year role player/bench player, so I had to really learn my craft to be able to do this. I would say that the toughest thing for me was reinventing myself. I wasn't the guy where there was any type of job or opportunities when I finished. It was like, 'Yo, you're two feet in or two feet out of basketball.'
"[After my last NBA season], I played a year overseas. I was like, 'Dawg, this overseas ain't for me. I better learn how to do this broadcasting.' But I really, really had to grind because talking on TV, doing radio, doing games, none of that was natural for me. I played 10 years as a company man. [They tell you], 'Don't say nothing that's gonna get you in the media or get you in trouble.' Then, you refocus all those efforts on the way you talk and go to ESPN or FOX or whatever, so this whole deal is completely brand new to me."
Cody Toppert, former player and current coach: "Man, Ryan, you broke my heart when I was the head coach of the Northern Arizona Suns in the G League. I remember I talked to you on the phone and I was like, 'Come back [out of retirement], we're gonna get you back to the league!' (laughs)"
Ryan Hollins: "Ay man, that was like, 'How am I gonna explain to my wife I'm about to be playing for $1,000 a month?' (laughs) And I had [been making] $30,000 overseas!"
You all had long, successful careers in the pros. What was the key to that longevity?
David West: "I would say just wanting to do it. You've gotta want to do it. The guys and the ladies [on this call] who played, they know you've gotta want to do this. You've gotta commit to it. Every day, you've gotta give up other stuff -- give up family, give up other things that might divert your attention -- and you've really gotta lock in and do this. You know what I'm saying? And that's how you can make it through -- not just get there [to the NBA], but keep it going... Man, take care of your body and commit. You've gotta commit to it. [I took up boxing] because I didn't like to run, so I had to find other ways to condition. I hated running in the offseason, so that was another way to really condition."