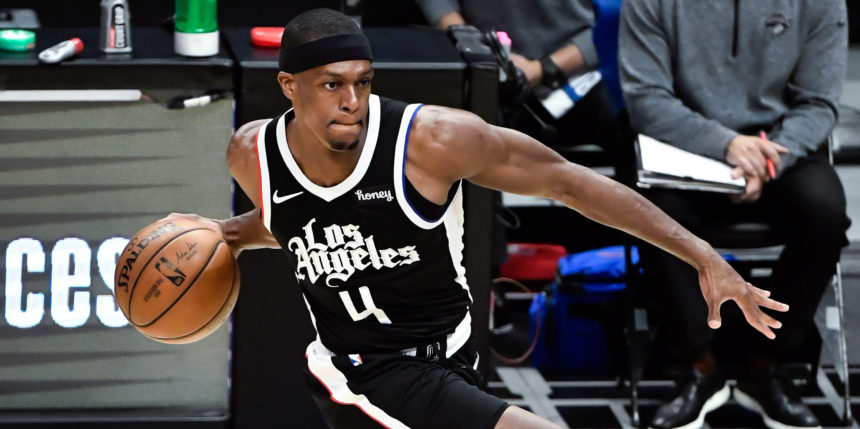 NBA Roundtable: Which role player will step up in the playoffs?
Every postseason, there's a role player who surprises everyone by stepping up and contributing huge performances that help their team. Predicting who that role player will be isn't easy, but we asked our BasketballNews.com writers to give it a shot.
Which role player will elevate their game and make a big impact in the playoffs?
Alex Kennedy: Mikal Bridges could become a star, but he's still a role player for now so I'll go with him. The Phoenix Suns have their work cut out for them against the Los Angeles Lakers, and they'll need Bridges knocking down shots and playing solid defense if they want to take down L.A. In three games against the Lakers this season, Bridges averaged 14.7 points, 5.0 rebounds, 3.3 assists, 1.7 threes, 1.0 block and just 1.0 turnover, while shooting a ridiculous 63.0% from the field, 45.5% from three and 100% from the free throw line. He's had a terrific season and he finds so many different ways to impact each game, so I can see him driving the Lakers crazy and having a coming-out party during this series. The 24-year-old has stepped up on big stages before, as he was a two-time NCAA champion while at Villanova.
Nekias Duncan: Dorian Finney-Smith may be Dallas' third-most important player in this series. He shot a career-high 39.4% from three (5.0 attempts), and I'm not sure defenses really care about him. Part of the reason the Clippers were okay with cross-matching with Kristaps Porzingis is that they're also content with Ivica Zubac "guarding" Finney-Smith. He'll have to make them pay with the three-ball to reconfigure those matchups.
Spencer Davies: I'll pick one from each conference. In the Eastern Conference, let's go with Reggie Bullock on the New York Knicks. Tom Thibodeau's been able to rely on the eighth-year veteran in key moments due to his knockdown shooting and contributions on the defensive end. He can be a real difference-maker for that team. As for the Western Conference, Denver Nuggets point guard Monte Morris is going to be a calming influence on a squad who most believe is done for (due to the loss of Jamal Murray). Morris is a basketball savant, taking care of the ball and making unselfish decisions, but most importantly, hitting threes when his opportunities come. He'll pick your pocket from time-to-time, too.
Moke Hamilton: This is tough to predict, but I think Seth Curry is a reasonable bet. The Sixers need him to produce, so he'll probably get a fair amount of reps. He quietly shot 45% from distance over the course of the season and with the amount of attention Joel Embiid is likely to command on the interior for Philadelphia, Curry will have an opportunity to make a name for himself. I think the Sixers are focused and have the pain of last year's sweep at the hands of the Celtics still pretty fresh in their minds. All things considered, I expect them to put it together, make a deep run and for Curry to be a major reason why.
Chris Sheridan: I have to go with Rajon Rondo given his illustrious playoff history. Also, if there was any doubt about his effectiveness at this stage of his career, Ty Lue tossed him into the starting lineup for the first time all season last week and he put up 13 assists without Paul George or Kawhi Leonard on the court with him. The guy has been around for 15 years and has 121 playoff games under his belt. He was the catalyst in the clincher for the Lakers last season vs. the Heat.
Ethan Fuller: If the Suns are ready to cash in on their regular-season breakout, I think Mikal Bridges must play an instrumental role in the playoff defense. He's become a key cog in a top-10 defensive unit, but the West has a gauntlet of scoring wings. Bridges will have to lead the charge on and off the ball, often guarding the best scorer on the opposing team. He'll likely spend a lot of time on LeBron James during the Suns' first-round matchup with the Lakers. If Bridges can wreak havoc on defense while continuing to be a spot-up sniper offensively, we could see his underrated two-way play go mainstream.