After evaluating all of the 2021 NBA Draft prospects before their transition to the pros, Senior NBA Draft Analyst Matt Babcock will continue to keep track of the first-year players as they start their NBA careers.
Entering 2022 and nearly halfway through the NBA season, here is Babcock's second edition of NBA Rookie Rankings. To read his previous edition, click here.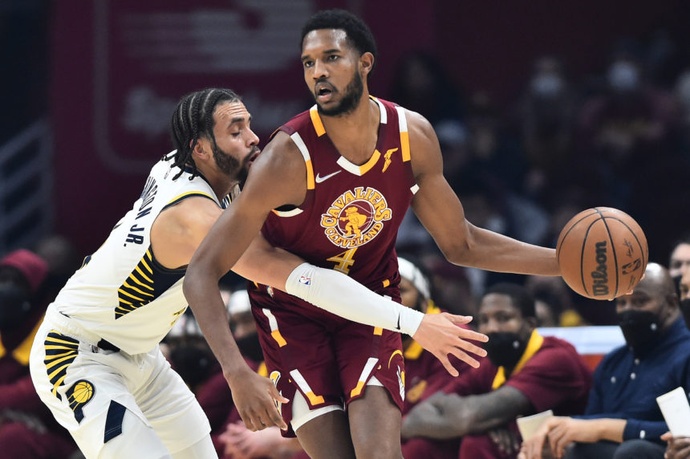 1. Evan Mobley, Cleveland Cavaliers (20-13)
14.8 PPG, 8.2 RPG, 2.5 APG, 1.8 BPG, 0.8 SPG, 50.1 FG%, 30.6 3PT%, 76.7 FT%, 33.7 MPG
Despite the recent stellar play of Toronto Raptors forward Scottie Barnes, Cleveland's Evan Mobley remains in the top spot. It is undeniable that he has been a key piece to the Cavs turning things around this season. After posting a 22-50 record last season, they currently hold a record of 21-17 and the fifth playoff spot in the Eastern Conference.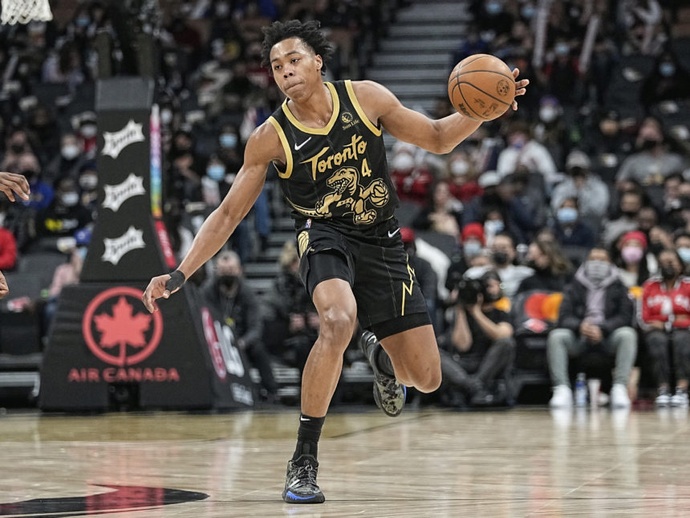 2. Scottie Barnes, Toronto Raptors (17-17)
15.4 PPG, 8.1 RPG, 3.4 APG, 1.0 BPG, 1.1 SPG, 49.4 FG%, 34.8 3PT%, 72.8 FT%, 35.7 MPG
Although Evan Mobley still resides at No. 1 in our Rookie Rankings, the Toronto Raptors' Scottie Barnes is certainly keeping things interesting. When it's all said and done, the Rookie of the Year race could very well end up being between Mobley and Barnes.
3. Cade Cunningham, Detroit Pistons (7-28)
15.4 PPG, 6.2 RPG, 5.3 APG, 0.7 BPG, 1.3 SPG, 38.9 FG%, 31.8 3PT%, 84.9 FT%, 32.5 MPG
After a slow start to his rookie season, No. 1 overall pick Cade Cunningham has turned things around from an individual standpoint. In his last 10 games, Cunningham is averaging 17.8 points, 6.1 rebounds and 6.5 assists while shooting 38.3% from three-point range.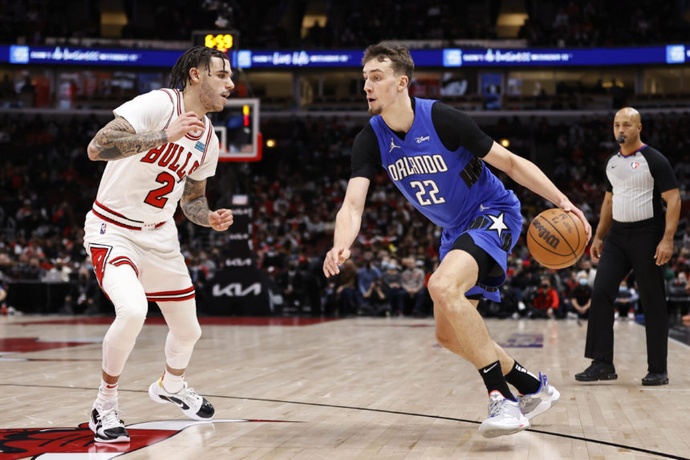 4. Franz Wagner, Orlando Magic (7-31)
15.9 PPG, 4.6 RPG, 2.7 APG, 0.5 BPG, 1.1 SPG, 45.1 FG%, 37.0 3PT%, 83.6 FT%, 32.4 MPG
A 6-foot-9, do-it-all forward, Franz Wagner has been steady all season for the Orlando Magic. So far, it is looking like the German forward was a terrific pick, as the Magic took him with the eighth overall selection in the 2021 NBA Draft.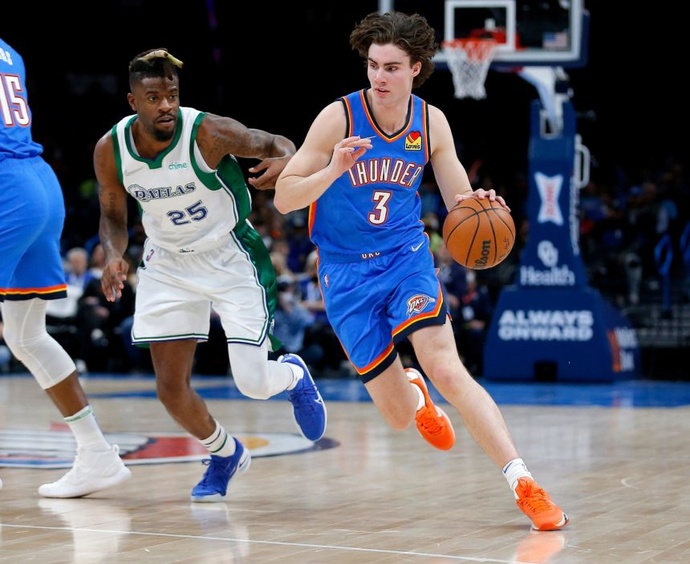 5. Josh Giddey, Oklahoma City Thunder (13-23)
11.0 PPG, 7.3 RPG, 6.4 APG, 0.5 BPG, 1.0 SPG, 39.0 FG%, 26.1 3PT%, 65.1 FT%, 30.2 MPG
Despite shooting underwhelming percentages this season, Josh Giddey has been terrific for the rebuilding Oklahoma City Thunder. At 6-foot-8, the Australian guard is extremely versatile and is an extremely talented playmaker. It looks as if he will be a mainstay for the Thunder for years to come.
6. Chris Duarte, Indiana Pacers (14-24)
13.2 PPG, 4.0 RPG, 2.2 APG, 0.1 BPG, 1.0 SPG, 43.6 FG%, 35.3 3PT%, 71.2 FT%, 28.9 MPG
Before the 2021 NBA Draft, some questioned Chris Duarte's value as a prospect due to his 24-year-old age on draft day, which is significantly older than most prospects. However, Duarte has been solid for the Pacers during the 2021-22 NBA season and has silenced most critics. In addition, he has seemingly contributed to changing the narrative when discussing more mature players that are ready to play. Duarte has looked like a great draft pick for the Pacers thus far.
7. Herb Jones, New Orleans Pelicans (13-25)
8.3 PPG, 3.8 RPG, 1.9 APG, 1.1 BPG, 1.4 SPG, 47.5 FG%, 34.0 3PT%, 81.5 FT%, 28.4 MPG
There's a lot to like about Herb Jones. He's a great team guy who's versatile on both ends of the floor. Despite being a second-round pick, Jones has wasted no time in earning a spot in the Pelicans' rotation. He's certainly off to a great start in his young NBA career.