Last week, the NBA lost an amazing person and friend in Brent "BJ" Johnson. BasketballNews.com extends its sincerest sympathies and condolences to BJ's family and friends. BJ, who tragically passed away from a bike accident, was 65 years old.
BJ spent 26 seasons as a scout with the Houston Rockets and he had an incredible impact on many people around the league. The NBA family is grieving right now, but they are also paying tribute to this great man and appreciating the time that they got to spend with him. Over the last week, many people have shared touching stories and heartfelt words as they pay their respects to BJ:
Gersson Rosas, Minnesota Timberwolves President of Basketball Operations
"Our hearts break to hear of the passing of BJ Johnson, someone who not only I, but our entire NBA family, looked up to as a big brother. With BJ, there were never any strangers, he made everyone feel welcome with his innate ability to include people and show his love to everyone. He was and will always be a large part of our NBA family – to players, coaches, scouts and anyone he crossed paths with. BJ was an incredible basketball mind and representative for the NBA because of his passion, the way he loved the game and how he treated everyone he encountered. As one of the finest basketball evaluators in the league, he brought a human touch to being a scout by always giving more to the game than he received back. BJ was an inspiration to me and many within the Minnesota Timberwolves organization and across the NBA – a presence that will never be replaced and will surely be missed. Our thoughts and condolences go out to his wife, Claudette, and his children, Bijon, LeDon and Ciara."
Amadou Gallo Fall, NBA Africa VP & President of BAL
"More than a basketball lifer, a mentor, a teacher and a friend, BJ Johnson was simply an exceptional human being. I am stunned by his sudden passing. We have all lost a driving force for good in the game. He has been a friend to all of us in growing the game in Africa. He contributed to seed project, was a driving force of Basketball Without Borders, instrumental in supporting the launch and growth of NBA Africa and now the BAL (Basketball Africa League). His legacy went beyond the court and into the homes and the hearts of young people and their families that he touched. My heartfelt condolences to his wife, Claudette, and the rest of the family, the Houston Rockets organization and all those he loved and who loved him. BJ, you are forever with us."
Masai Ujiri, Toronto Raptors President of Basketball Operations
"Many basketball fans may not know his name, but BJ Johnson was one of the best scouts in the NBA and that's not close to the best thing about him. He was an incredible human being. It is just impossible to describe what he meant to all of us and our league: An NBA life. He was good to the game. The NBA story will not be told without BJ. Since 2003, BJ came to every single Basketball Without Borders in Africa. He was also in every single college gym. Believe me when we say today that many hearts are broken. To his wife, Claudette, to his family, and to the Rockets, the Raptors and the whole NBA sends our deepest condolences, Go well, BJ. I hope you are scouting Kobe and Gigi already. And talking David Stern's ear off because he said you are not allowed in the gym. RIP."
Daryl Morey, Former Houston Rockets GM
"Before I came to the Houston Rockets, Chris Wallace told me the greatest scout in the NBA was BJ Johnson and I should talk to him first. I followed his advice and what followed was an amazing 14-year friendship. He was by my side for every key decision. I can't believe he is gone. RIP BJ"
Kim Bohuny, NBA Sr. VP of International Basketball Operations
"BJ was truly one of the NBA's greatest ambassadors. He always greeted you with a big smile and warm handshake or hug. BJ was a basketball lifer who provided guidance and insight to everyone he met in the game. I will dearly miss my friend."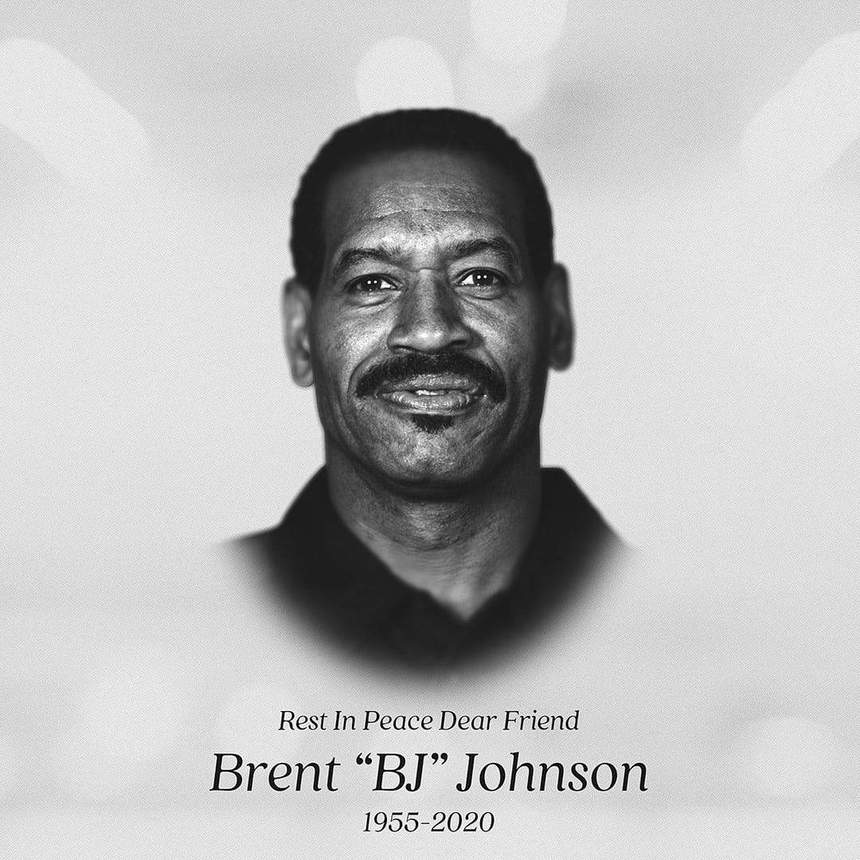 Matt Babcock, NBA Draft Analyst, BasketballNews.com
"I had known BJ since I was a teenager, more than 20 years. Once I finished college and tried to find my way working in the basketball world, I always felt that BJ was one of my biggest supporters. I'm sure many people in the basketball industry had that feeling, as he just had that way about him. BJ had a zest for life and his positivity was contagious. There was not an arena in the world that wasn't filled with people that loved him. I was extremely saddened to learn the news of his tragic passing but I'm certainly thankful to have known him, for the time that we had together, and to be able to call him my friend. My thoughts and prayers are with his family. Rest in peace, BJ."
Darvin Ham, Former Player and Milwaukee Bucks Assistant Coach
"I would start by saying that, without B, there would be no me. At the beginning of the journey, [with] him entering my life 25 years ago, he told me three key things that are still with me today. One: Hard work has never killed anyone. Two: You're only going to get out of something what you put into something. Three: God gave you two ears and one mouth for a reason; always listen to learn, brother! It saddens me to know that my big brother is no longer here in the flesh, but it brings me joy to know that I will still see his loving spirit everywhere. I LOVE YOU, BJ! Rest In Power, Big Brother!"
James Posey, Former Player and Assistant Coach, BasketballNews.com
"Man... BJ was someone who I never saw have a bad day. If you were having a bad day or moment and he entered your space, your mood would change by the end of y'all conversation. He was just so full of energy and positivity... so full of knowledge for the game and life. I've never known a person who was just always so happy to see everybody! The first time I met him, I was at the old practice facility, WESTSIDE TENNIS CLUB, and I was getting shots up, working on my shot. He was looking down from the track and the next thing I hear behind me is BJ saying, 'WE GONNA GET THAT JUMPER RIGHT!' I had never met him before and I wasn't even on the Rockets; I was still with the Nuggets! That's just who he was - always willing to help, and always there to give you the confidence you needed. He believed in you, even if you didn't believe in yourself."
Jamal Crawford, NBA Veteran
"When I was an unproven rookie, he helped give me a lot of confidence that I had a bright future, even when I didn't see it. I wasn't even on his team. He always had some words of encouragement, or just kept it real with me. Prayers to his family."
Rudy Gay, NBA Veteran
"One of the most genuine people in NBA basketball passed tonight. RIP BJ Johnson!"