Ahead of the 2021 NBA Play-In Tournament, BasketballNews.com's writers picked their opening-round winners for the first four games on tap this week.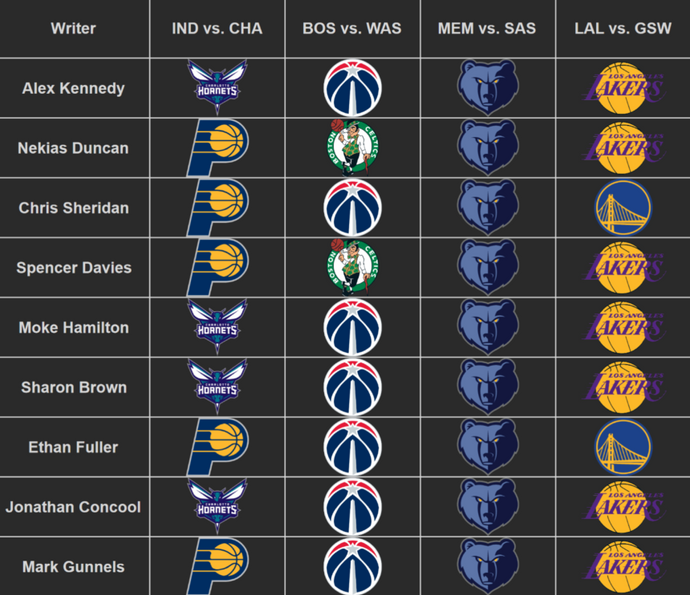 The NBA Play-In Tournament kicks off with the Indiana Pacers (9) hosting the Charlotte Hornets (10) in Indianapolis on Tuesday night at 6:30 p.m. ET, followed by the Boston Celtics (7) welcoming the Washington Wizards (8) to TD Garden at 9 p.m. ET.
On Wednesday, the Memphis Grizzlies (9) will bring the San Antonio Spurs (10) to The Grindhouse at 7:30 p.m. ET, and the first-round finale will feature the defending NBA champion Los Angeles Lakers (7) hosting the red-hot Golden State Warriors (8) at 10 p.m. ET.