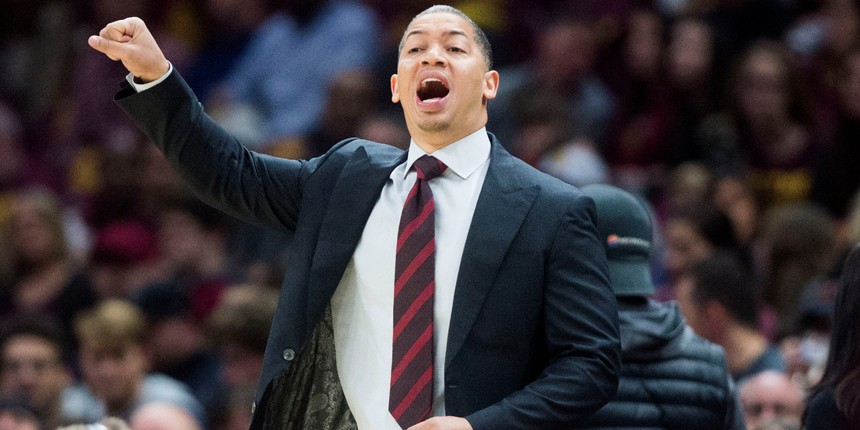 Tyronn Lue completes interview with 76ers
Update: Tyronn Lue got a long-awaited, behind-the-scenes glimpse of what he hopes becomes his home-away from home. The Los Angeles Clippers assistant coach toured the 76ers practice facility in Camden as part of Tuesday's interview for the vacant coaching job, according to sources.
Source: Keith Pompey of The Philadelphia Inquirer
Original report: Tyronn Lue is scheduled to interview for the job on Tuesday, according to multiple sources. One has to wonder if he thinks his meeting could just be a formality and/or insurance in case former Houston Rockets coach Mike D'Antoni, whose job it is to lose, doesn't accept the job. Back on Aug. 25, the day after Brett Brown was fired, Lue was the prime candidate. He and the Sixers had mutual interest. The thought was that his recruitment for the job would pick up once the Clippers were eliminated from the playoffs.
Source: Keith Pompey of The Philadelphia Inquirer
ANALYSIS: Tyronn Lue is 128-83 as an NBA head coach in the regular season and 41-20 in the playoffs. Lue also led the 2015-16 Cavaliers to an NBA championship. It seems more likely that Lue will only get offered this position if the Sixers primary candidate Mike D'Antoni backs out.