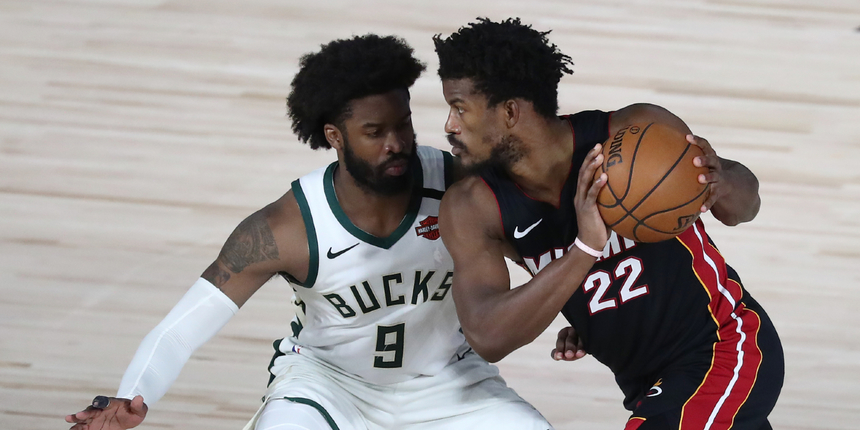 Heat's Butler: We are not underdogs
The Miami Heat were not expected to be in the NBA Finals. They are not favored to beat the Los Angeles Lakers in the NBA Finals.
But good luck getting Heat star Jimmy Butler to agree with either of those facts. And, ahead of Game 1 of the Finals tipping off here inside the NBA's bubble at the Walt Disney World Resort on Wednesday night, Butler remained resolute in his belief that Miami is every bit the equal of the star-studded Lakers.
"A really good team," Butler said Tuesday, during the NBA Finals media day, of how he views the Heat entering this series. "That's it. A really good team. Not going to say that we're any better than anybody else, but I just don't think that we're underdogs. I don't.
Source: Tim Bontemps of ESPN
ANALYSIS: Usually teams and players embrace the underdog label the media puts on them, but Jimmy Butler and the Heat are not here for any of that. The Heat finished last season as the 10th seed and consequently missed the playoffs. And after Jimmy Butler announced he would be signing with the Heat, many people around the league questioned his decision to do so since no one saw Miami as a potential contender anytime soon.
Butler and the Heat have flipped the script big time this year though, and feel like they belong where they are. The Heat are not taking any underdog approach to this series with the Lakers as Miami seems to be riding high on confidence heading into this matchup.