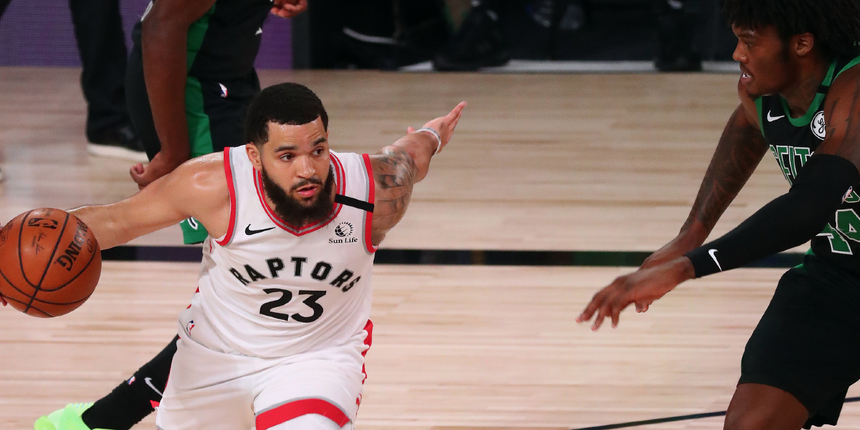 Knicks interested in Fred VanVleet?
League sources say that VanVleet is indeed among the free agent options under consideration by New York. I don't know how strong the Knicks' interest in VanVleet is, but there was one report about New York preparing an offer of more than $20 million per season for the point guard.
Source: Ian Begley of SportsNet New York
ANALYSIS: Fred VanVleet has cemented himself as a legit impact player in the league and is drawing interest from around the NBA as he is set to hit free agency. VanVleet is a big reason why Toronto won their first NBA championship last year and he backed it up this year with averages of 17.6 points and 6.6 assists per game, in over 35 minutes on the floor.
The Knicks are desperate for impact players as they continue to try and turn the franchise around, so it is no surprise that Raptors guard Fred VanVleet is of interest.