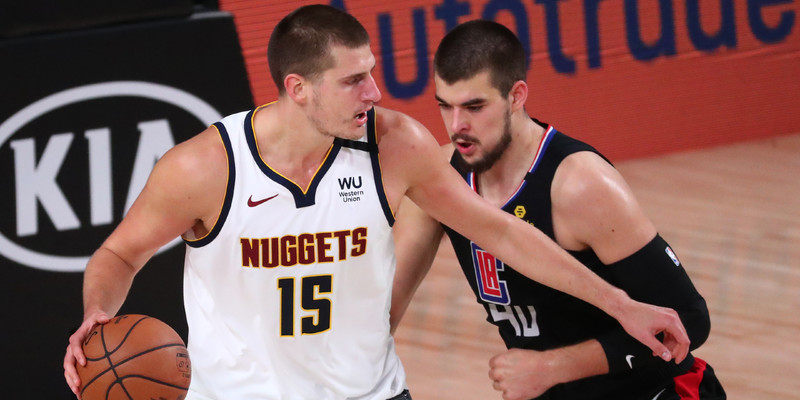 Jokic not on injury report for Nuggets
Nikola Jokic (wrist) not on the Nuggets' injury report ahead of tomorrow's Game 4. Here's what he said yest. after the game about his chances of playing: "I didn't believe that much that I'm gonna play, but it was really good the improvement that I felt in the last 24 hours."
Source: Mike Singer of the Denver Post (Twitter)
ANALYSIS: After playing through a wrist injury during the Nuggets Game 3 loss to the Clippers, Nikola Jokic was not listed on the injury report for Denver ahead of Game 4 tomorrow. Jokic has been a catalyst for Denver's postseason play this year and will look to pick up where he left off and help the Nuggets even the series Wednesday night.

Jokic is coming off 32 points, 12 rebounds, and 8 assists Monday against the Clippers.