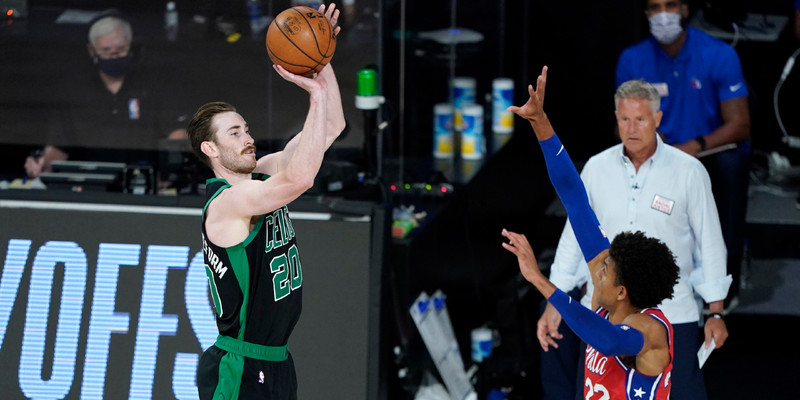 Celtics' Hayward back in the bubble
Brad Stevens confirmed that Gordon Hayward is back in the bubble. Stevens said he hasn't seen Hayward because he's quarantining in his room.
Source: Keith Smith of Yahoo Sports (Twitter)
ANALYSIS: After injuring his ankle in the first round, Boston Celtics Gordon Hayward has re-joined the bubble in Orlando. There is no update on when he might be available to play next for the Celtics.
Hayward was averaging 17.5 points and 6.7 rebounds per game during the regular season.