The 2020 NBA draft order is set and the Minnesota Timberwolves have the No. 1 overall pick. The draft is currently scheduled for Oct. 16, although the NBA may push it back a bit.
Either way, the draft is quickly approaching, which means mock-draft season is upon us. Without further ado, here is Matt Babcock's latest 2020 mock draft: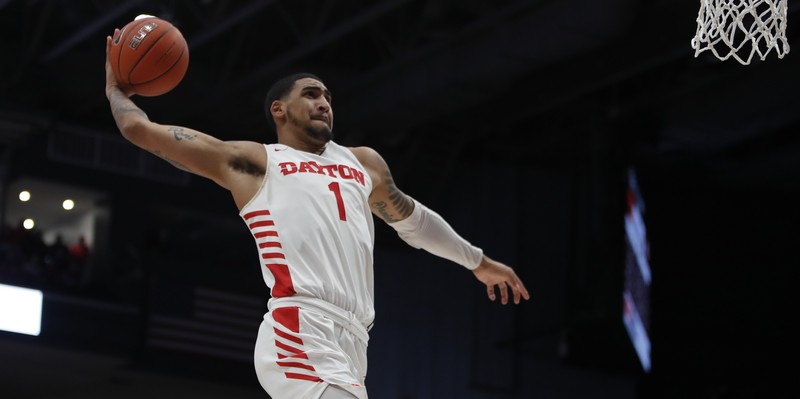 1. Minnesota Timberwolves - Obi Toppin
Perhaps the surest bet in a draft filled with potential risks, the National College Player of the Year could step into the Timberwolves' lineup and form a dynamic trio alongside Karl-Anthony Towns and D'Angelo Russell (especially on the offensive end). This past season, Toppin led his Dayton Flyers to an incredible 29-2 record, subsequently putting them in the national spotlight. He routinely put his elite athleticism on full display by executing jaw-dropping dunks while also showing a soft touch from outside by shooting 39 percent from beyond the arc. He should make a seamless transition to the NBA, making him the right pick for the Timberwolves.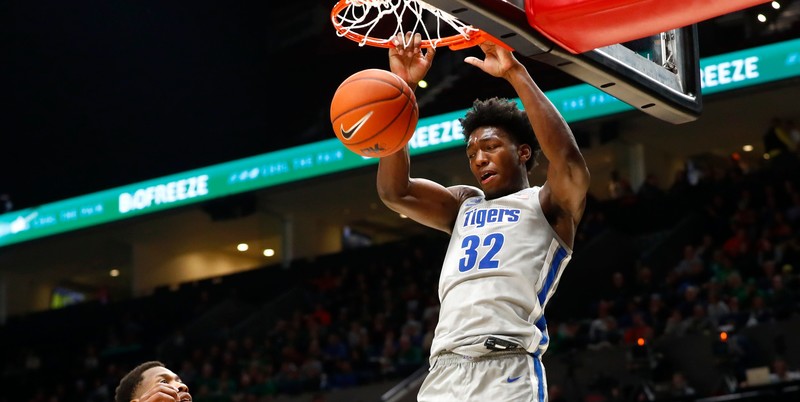 2. Golden State Warriors - James Wiseman
After five-straight NBA Finals appearances, the Warriors had an off year this last season, mostly due to injuries. The good news is that they will have Stephen Curry, Klay Thompson and Draymond Green all back on the floor and healthy next season. James Wiseman from the Memphis Tigers could be a long-term building block for the Warriors while also providing excellent defense right off the bat as they look to contend for another title. At 7-foot-1, Wiseman is extremely agile and skilled for a player his size, and he would likely be able to contribute for the Warriors right away in his rookie season. For more on Wiseman's game and potential, read this prospect breakdown (which features inside info from a Memphis staffer).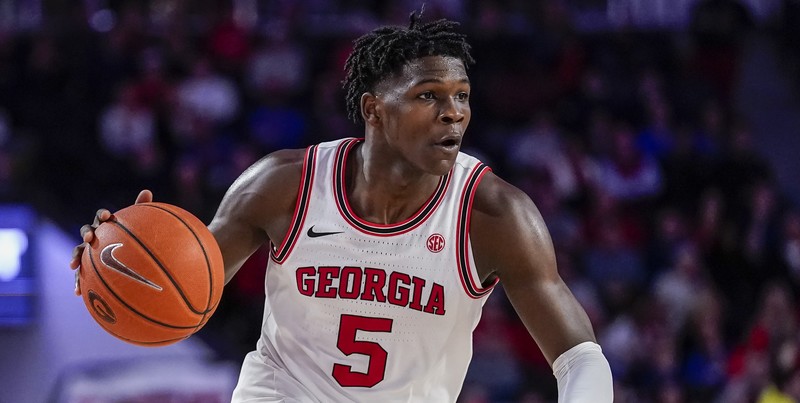 3. Charlotte Hornets - Anthony Edwards
Although there are concerns surrounding Anthony Edwards' decision-making, shot selection and discipline, he has undeniable talent and he's capable of lighting teams up when he turns it on. For example, his exceptional abilities were on display when he scored 33 points in one half against Michigan State at the Maui Invitational in November. For the Hornets, Edwards would be well worth the risk at No. 3 since he has significant star potential and upside.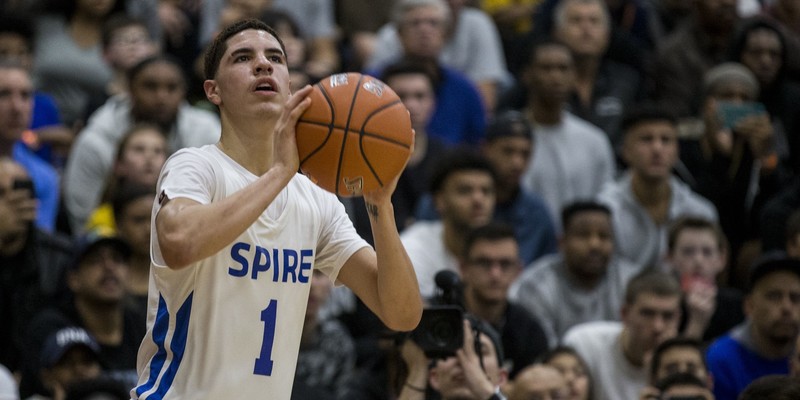 4. Chicago Bulls - LaMelo Ball
Newly hired executive Arturas Karnisovas could look to make a big splash with the No. 4 pick by selecting the youngest member of the infamous Ball family, LaMelo Ball. At 6-foot-7, LaMelo is a big point guard who has the ball on a string and an uncanny ability to make plays for himself and his teammates. If he is able to control the theatrics that surround him while also maturing as a player, he could be exactly what Karnisovas and the Bulls need to turn things around in the Windy City.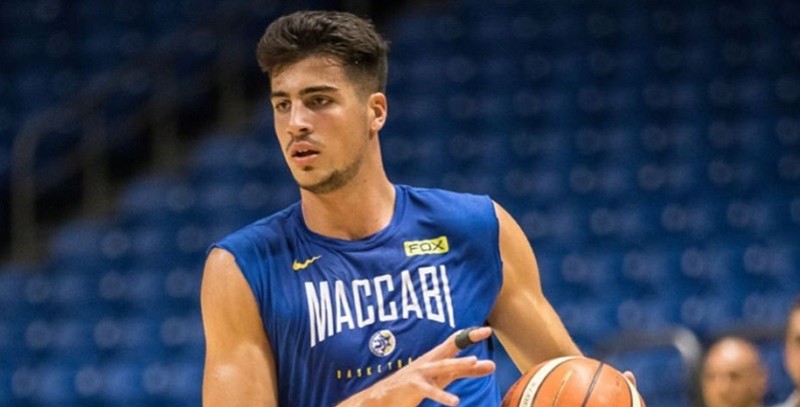 5. Cleveland Cavaliers - Deni Avdija
After selecting guards Collin Sexton and Darius Garland with high lottery picks in two consecutive years, the Cavs could select Israeli point forward Deni Avdija of Maccabi Tel Aviv. The 19-year-old prospect is interesting because of his talent, upside and versatility. He also wouldn't affect the development of their other young players as GM Koby Altman continues to rebuild the Cavaliers' roster.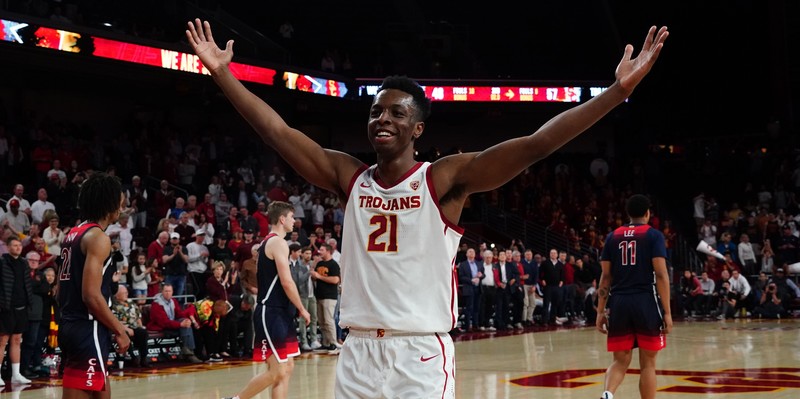 6. Atlanta Hawks - Onyeka Okongwu
Some may say that it doesn't make much such for Atlanta to add a big man, as the Hawks acquired Clint Capela prior to the trade deadline. However, Onyeka Okongwu from the USC Trojans would be too good to pass up at this stage in the draft. At 6-foot-9, Okongwu has drawn comparisons to Bam Adebayo as an athletic and skilled undersized center who could also provide the Hawks with a much-needed defensive presence.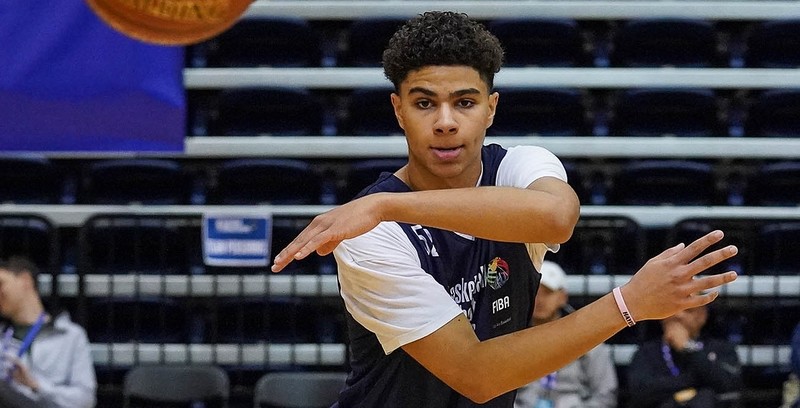 7. Detroit Pistons - Killian Hayes
Former league MVP Derrick Rose has miraculously turned his career around after battling a series of unfortunate injuries. However, despite Rose's re-emergence, he is 31 years old with a lot of mileage on his body already and only one more year remaining on his contract. French point guard Killian Hayes, who had a terrific season in Germany with Ratiopharm Ulm, could ultimately take the reins to the team. The hope is that he will continue his rapid development as a lead guard that can create and make plays.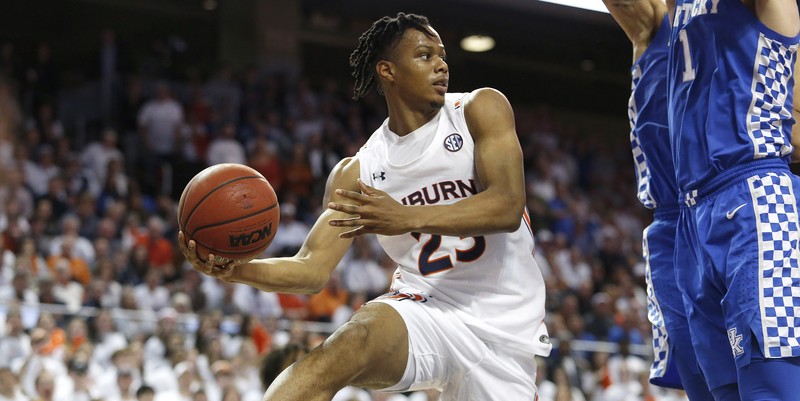 8. New York Knicks - Isaac Okoro
After falling in the NBA Draft Lottery again, the Knicks could snag the top athlete and best defender in the draft with Isaac Okoro from Auburn. At 6-foot-6 and a physical build similar to an NFL linebacker, Okoro jumps out of the gym and is capable of defending everyone on the floor. While he may not be the perfect fit next to R.J. Barrett because of a lack of perimeter shooting, Okoro would give them another young piece to build around as newly hired team president Leon Rose tries to clean things up in New York.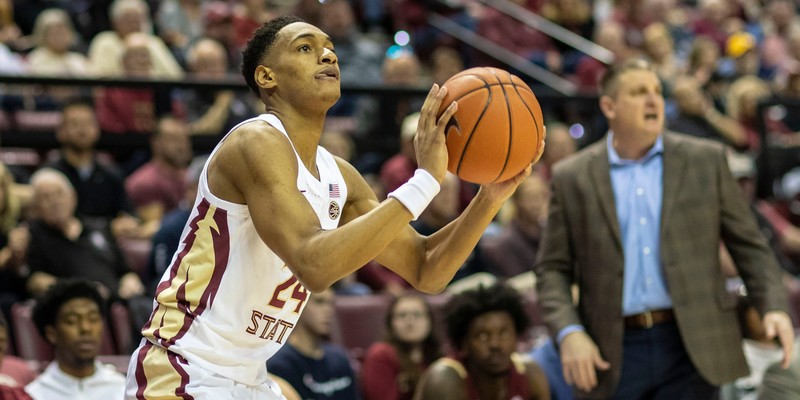 9. Washington Wizards - Devin Vassell
With more than $270 million committed to veteran guards John Wall and Bradley Beal over the next several years, drafting Devin Vassell would give the Wizards a 6-foot-6 wing with a solid and well-balanced game. The Florida State product could provide Washington with another prospect who complements their veterans while also elevating their young core in the long run.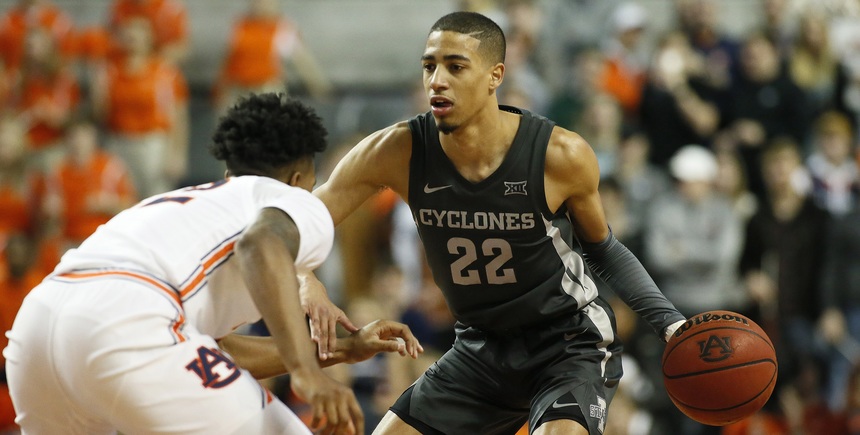 10. Phoenix Suns - Tyrese Haliburton
After going undefeated in the NBA's bubble, the Phoenix Suns have a lot to look forward to as all of their key pieces will be returning. Phoenix's most important piece, Devin Booker, has established himself as a bonafide star at just 23 years old. Point guard Tyrese Halliburton from Iowa State could possibly be the perfect fit alongside Booker, as he can play on or off the ball, stretch the floor and be effective without needing too many touches. A floor general like Haliburton would let Booker be Booker without getting in his way.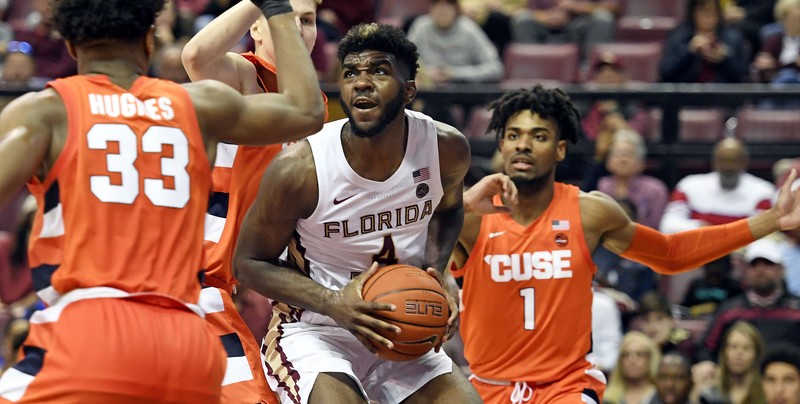 11. San Antonio Spurs - Patrick Williams
Hybrid forward Patrick Williams from Florida State had an up-and-down freshman season, but he was able to show that he possesses all of the tools that NBA teams crave for modern-day basketball (which values floor spacing and defensive versatility). Although some further development would be needed, Williams could be an upside pick that could assist the Spurs moving forward as they look to rebuild their team around their young pieces.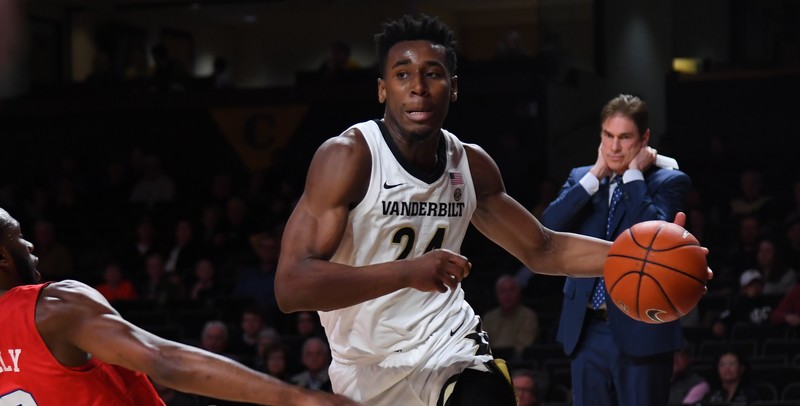 12. Sacramento Kings - Aaron Nesmith
The Kings are in the midst of finding a new front-office leader, as they recently parted ways with Vlade Divac. With the No. 12 pick, the new boss will have an opportunity to add a young piece to put alongside De'Aaron Fox, Buddy Hield and Marvin Bagley III. They could very well consider a big man to put next to Bagley; however, in this mock draft, we have Sacramento selecting the top shooter in the draft, Aaron Nesmith from Vanderbilt. Prior to a season-ending injury, Nesmith averaged 23 points per game while shooting 52 percent from three-point range in 14 games.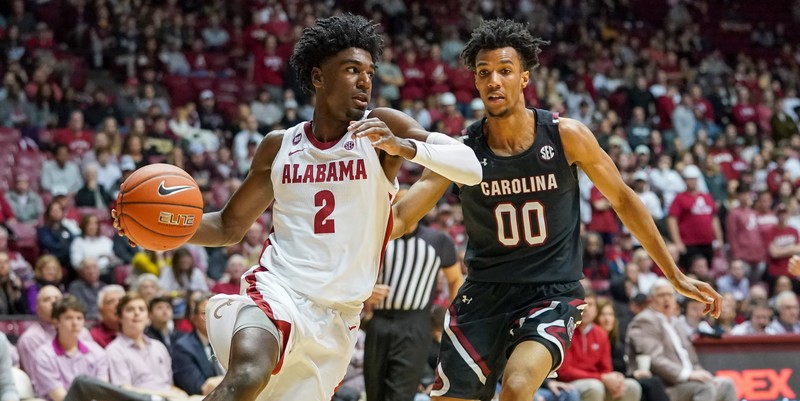 13. New Orleans Pelicans - Kira Lewis Jr.
David Griffin has put together a promising young team in a short amount of time after winning the Zion Williamson sweepstakes last year and trading Anthony Davis to the Los Angeles Lakers for a package centered around Brandon Ingram and Lonzo Ball. Unfortunately, for whatever reason, things have seemed to have soured with Ball as of late and a change at the point guard position seems all but inevitable. Sophomore point guard Kira Lewis Jr. from Alabama could be the answer for New Orleans. Possessing elite speed and a solid shooting stroke, Lewis has steadily moved up draft boards all year long. He has drawn comparisons to former NBA point guard Darren Collison, who had a terrific career (and who was also drafted by New Orleans).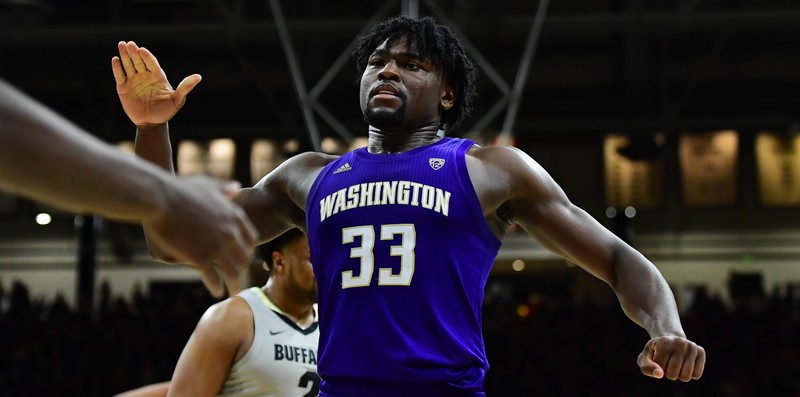 14. Boston Celtics - Isaiah Stewart II
Danny Ainge is perhaps the king of stockpiling assets, and this pick that the Celtics have received from the Memphis Grizzlies via trade is a perfect example of that. Boston has a solid nucleus of young players already, but they could bolster their frontcourt by adding the physical, hard-working Isaiah Stewart II. In his lone season at the University of Washington, the 19-year-old averaged 17 points, 8.8 rebounds and 2.1 blocks per game.
15. Orlando Magic - R.J. Hampton
16. Portland Trail Blazers - Precious Achiuwa
17. Minnesota Timberwolves - Saddiq Bey
18. Dallas Mavericks - Cassius Stanley
19. Brooklyn Nets - Aleksej Pokusevski
20. Miami Heat - Cole Anthony
21. Philadelphia 76ers - Leandro Bolmaro
22. Denver Nuggets - Zeke Nnaji
23. Utah Jazz - Theo Maledon
24. Milwaukee Bucks - Elijah Hughes
25. Oklahoma City Thunder - Jaden McDaniels
26. Boston Celtics - Tyrese Maxey
27. New York Knicks - Jalen Smith
28. Los Angeles Lakers - Isaiah Joe
29. Toronto Raptors - Vernon Carey Jr.
30. Boston Celtics - Robert Woodard II
Matt Babcock is an NBA Draft analyst and the founder of Babcock Hoops, which features in-depth coverage of the 2020 NBA Draft including player breakdowns, interviews and more.