As we hit the midway point of February, the Los Angeles Clippers continue to be one of the hottest teams in the NBA, regardless of who's been healthy or in the lineup. Despite Paul George's absence from the team due to a foot injury and Kawhi Leonard dealing with some nagging pains, Tyronn Lue and Co. have won four-straight games following their lone two-game skid of the season, and hold a 21-8 record.
The reemergence of Lou Williams has had a lot to do with it. After all, the three-time Sixth Man award-winner is averaging 19 points and six assists per game in February while cashing in 41.4 percent of his triples in that eight-game stretch. Marcus Morris has been magnificent all season, and in the last three contests, he's produced to the tune of 25 points a night and a scorching 73 percent from distance.
Patrick Beverley's return to the team, aside from a rest night in Miami, is only making things better. And we'd be remiss not to point out the consistency and importance of Nicolas Batum, who's probably the most important glue guy that the squad can trust on a nightly basis. Lue has always preached "next man up" when adversity hits (even dating back to his days in Cleveland), and his new locker room has responded to that message.
But there's an element to this Clippers team that often gets lost in the star-studded shuffle, and that's the consistent play of the big men: Serge Ibaka and Ivica Zubac.
"I think with Serge's shooting ability to be able to pick-and-pop, to be able to stretch the floor when we play small-small pick-and-roll and kinda keep his man at bay so he can't help has been huge," Lue said. "And then Zu, just being a dynamic roller and being a big presence on the inside, being able to finish around the basket and drawing a lot of fouls, because Lou and Kawhi and those guys are hitting him down in the middle of the paint and he's either getting layups or he's spraying it out for threes.
"So just having those two different guys to play two different styles of basketball kinda puts teams in a dilemma, and they've been good for us so far this year."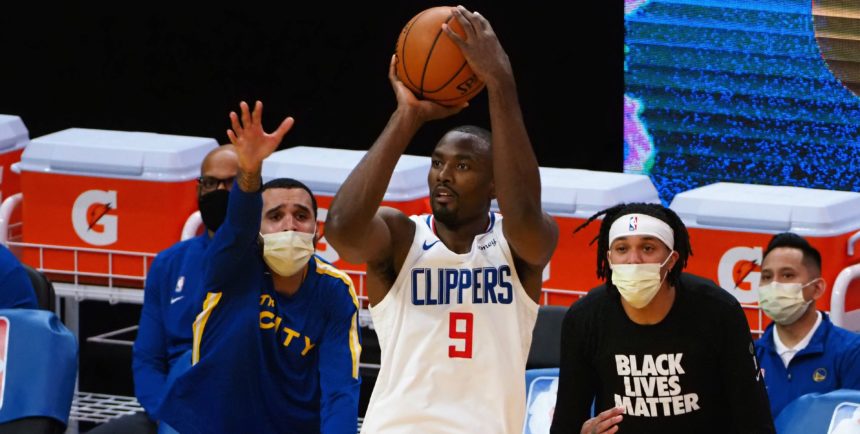 As Lue alluded to, Ibaka and Zubac have contrasting skill sets, which allows LA to attack defenses in multiple ways. With his expanded offensive game, Ibaka makes a living as a pick-and-pop assassin with solid range. According to InStat, he has attempted the eighth-most pick-and-pop shots in the league. Zubac is a bone-crushing screener who darts hard to the rim and finishes with ferocity, whether there's a defender there or not (67.2 percent on contested shots), and makes a living in the paint.
"That's the good thing about having two good bigs and two different styles," Ibaka said. "It depends on what teams we're playing, also what kind of bigs they have. Some nights it might be a better matchup for Zu, and some nights it might be a better matchup for me. We're always ready. That's the good thing about it.
"I'm a smaller five. He's more like the big, traditional five. He's more of a roller guy at the rim. I can do both, so that's what makes me and him so good. We communicate a lot, and the good thing about Zu, he likes to listen. I talk to him, and so far, he's been doing a great job."