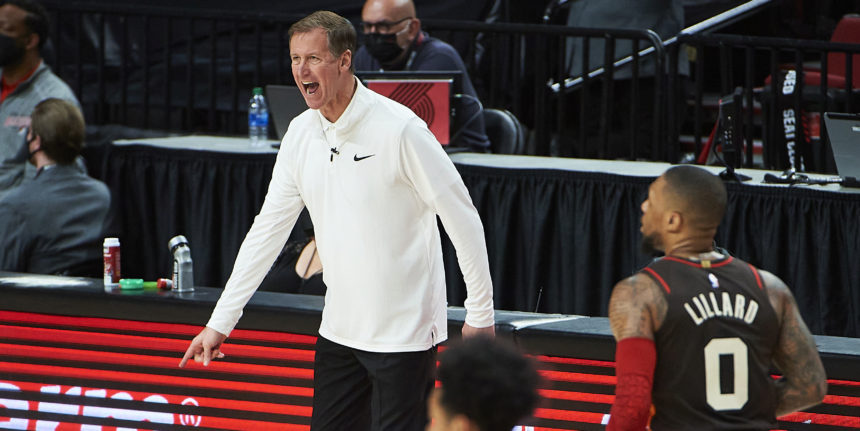 NBA first-round brought surprises, will there be more this week?
Think about how much things in the NBA have changed in the past week. Last Monday was Memorial Day, and the following teams were still alive: the Los Angeles Lakers, New York Knicks, Boston Celtics, Dallas Mavericks, Portland Trail Blazers, Washington Wizards and Memphis Grizzlies.
Danny Ainge, Steve Clifford and Terry Stotts still had jobs, LeBron James and Anthony Davis still had die-hard believers, many folks considered Trae Young a flash in the pan, James Harden had what we thought was a healthy hamstring and Luka Doncic was arguably the one player who could single-handedly lead his team into the second round.
Well, here we are one Monday later with a whole bunch of stuff changed.
We are down to eight teams in the NBA playoffs, Young is now a villain in Philadelphia as well as New York, Kawhi Leonard is Mr. Postseason Dangerous again, Nikola Jokic is about to go up against Deandre Ayton in what could be the biggest postseason positional mismatch we are going to see, and the Utah Jazz and Clippers are about to ignite a debate on whether taking a combined 100 three-pointers in a single game (or something close to that) is what the NBA in 2021 has become.
We are still a month away from the start of the NBA Finals, and the Olympics are drawing nearer with a whole bunch of nations still hoping to qualify… if the Japanese do not bail on the event. Japan has one of the lowest vaccination rates in the world, and reporters who are going to cover the Olympics are learning that they will be banned from public transportation in Tokyo.
Yes, 2021 remains exceedingly complicated, and every day or night that we turn on NBA playoff games, we are reminded that the league remains stuck in COVID-avoidance mode despite the pandemic drawing to a close in the United States. The coaches have lost the masks, but the players on the bench, the fans in the stands, the actors in the Heineken commercials, the cardboard cutout fans at Staples Center and the sideline reporters being 18 feet away (instead of six feet away) all serve as a reminder that some people remain mentally stuck in March 2020.
Progress on that front is glacial despite a dearth of positive COVID tests around the NBA.

So we enter the week with the Brooklyn Nets holding a 1-0 lead on the Milwaukee Bucks despite losing James Harden after he re-aggravated his hamstring injury in the first minute of Game 1. Now, we have to start wondering whether we have seen the last of him for this season, and if so, midseason signee Mike James — who left CSKA Moscow in the Euroleague midseason — is going to become suddenly relevant.
Joel Embiid did not look 100% healthy as he played through a partially torn right meniscus on Sunday at home against the Hawks, who nearly blew the game in the final minute of the fourth quarter as they struggled to get the ball past halfcourt. Nate McMillan will likely be drilling the Hawks on breaking the press at practice today.
Chris Paul and Devin Booker will be back on the national radar tonight as the Suns open at home against the Nuggets, and two players that will become especially relevant for the second straight postseason will be Jae Crowder, who spent last season with the Heat, and Michael Porter Jr., who spent most of the 2019-2020 season recovering from a second back surgery.
Role players tend to have a bigger role in the postseason than folks previously expected, which serves as a reminder that Rajon Rondo is still around and still carries the "Playoff Rondo" nickname. If Patrick Beverly remains sidelined, that removes a terrific defender against Paul, and we shall see if Reggie Jackson, Rondo or someone else can fluster CP3 into one or two extra turnovers per night.
The Clippers-Jazz series figures to be an epic three-point shootout. Los Angeles led the NBA in three-point percentage at an astounding 41.1%, while the Jazz shot 38.9% but made 1,205 threes over the 72-game regular season. That was third-most in NBA history. Their average of 16.7 threes per contest was an NBA record, and they were the only team to hit 10-plus threes in every game in a single season.
In Sunday's games, the Hawks made 20 of 47 three-pointers while the Sixers were 10-for-29, and Philadelphia missed 11 free throws to Atlanta's one. Yes, sometimes it just comes down to the little things like shooting free throws.
Giannis Antetokounmpo is shooting 58.3% from the foul line and just 14.3% from three-point range. Giannis, Brook Lopez, Khris Middleton and Bobby Portis give Milwaukee a major size advantage against Brooklyn, but the Nets can burn fouls and send these guys to the line if they are going to continue to get jittery from 15 feet away.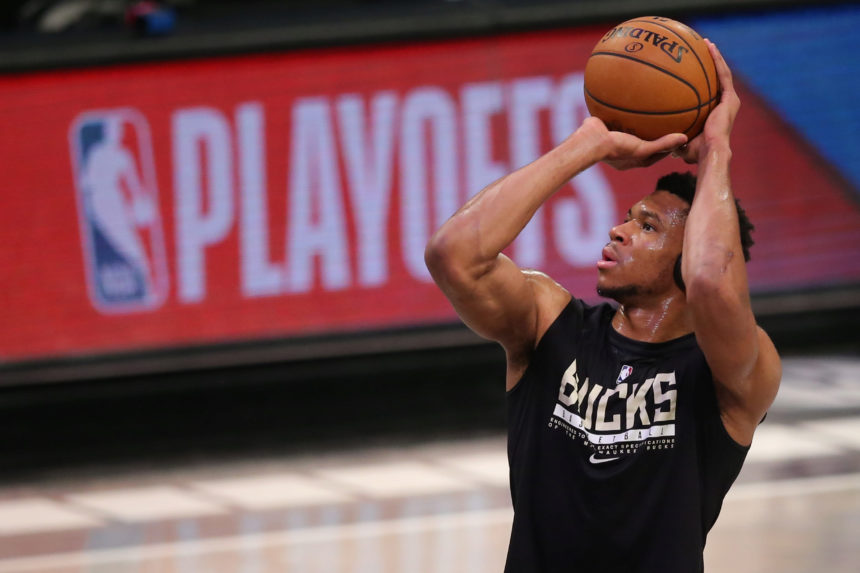 Brooklyn is shooting 91.1% on free throws to Milwaukee's 72.2%, and in the other East series, the Hawks are at 85.5% on foul shots through six playoff games compared to Philly's 70.1% – the worst average among the 16 teams that made the postseason. The Bucks have been the NBA's best offensive rebounding team in the postseason, but those extra possessions are not translating into converted three-pointers. The Bucks are at 30.7% from behind the arc. Only the dearly departed Lakers (29.9%) and Wizards (28.9%) have shot worse from long range.
Last year's finalists, the Heat and the Lakers, are off starting their summers. In hindsight, the Heat probably never should have traded Kelly Olynyk for Victor Oladipo, and the Lakers were victimized by injuries to Davis and James more so than anything else – although if Rob Pelinka had to do it all over again, he probably would have found a way to get Kyle Lowry from the Raptors in what was a surprisingly busy trade deadline. They did get Andre Drummond, but he is Exhibit A in how a one-trick pony with a monster contract can become more of an albatross than an asset. The front offices in Detroit and Cleveland already learned this the hard way.
The Nets are learning that Blake Griffin still has some game left, but the LaMarcus Aldridge signing netted them nothing, and it may turn out that the signings of James from CSKA Moscow and Alize Johnson from the G-League may have huge implications. The Pacers and Raptors both had Johnson, who is an energy and rebounding machine. They both let him walk. Props to Sean Marks for recognizing his talent, and we may see more of him if the Bucks' size advantage needs to be neutralized by someone other than DeAndre Jordan (DNP-CD in Game 1) or Nicolas Claxton.
Marks signed James after he had a falling out with his coach at CSKA Moscow, and after getting 30 minutes of playing time in Game 1, it will be interesting to see whether Nash makes James the de facto replacement point guard for Harden or gives that role to Kyrie Irving instead.
The Bucks are dealing with postseason adversity for the first time this spring after sweeping Miami in the first round, and they are going to need better three-point shooting from someone — Lopez, Bryn Forbes, Middleton or P.J. Tucker — if they hope to keep up with what Brooklyn is capable of offensively.
Who would have guessed that losing Donte DiVincenzo to a torn ankle ligament would be such a big factor. Milwaukee had George Hill a year ago for moments such as this, but Hill is with Philly now and went 0-for-2 in 11 inconsequential minutes on Sunday as the folks in Philly learned firsthand that Trae Young is as strong of a villain as he is as a scorer. Are the Sixers really the better top-to-bottom team? Or has the national audience been sleeping on the Hawks since they were kept off national television for most of the NBA season?
We have a whole bunch of basketball still in front of us as the second round kicks into high gear this week, and let's not forget that teams that sometimes look dead can come back like Lazarus. The Nuggets did it last season in becoming the first team ever to recover from a pair of 3-1 deficits, and the Clippers did it against the Mavs after losing Game 1 and Game 2 at home and falling behind 30-11 in the first seven minutes of Game 3 at Dallas.
Leonard, Paul George and Playoff Rondo are now 0-0 against the Jazz, and the Nuggets have the same series score against the Suns. Mike Conley is dealing with a hamstring issue that may or may not be worse than Harden's, and if it keeps him out, Jordan Clarkson is going to have his hands full. For Denver, we shall have to wait and see who gets the assignment on Booker, who dropped 47 on the Lakers (with 11 defensive rebounds) in the clincher. The Suns, though, were just 1-2 against the Nuggets in the regular season, while the Jazz were 2-1 vs. the Clippers.
Should be an interesting week. And month, because the draft lottery is just a couple weeks away.
Here's hoping that it is, because many of the familiar faces we have grown accustomed to seeing at this stage of the postseason are either finished or injured.
Trae, the stage is yours if you have another bow in you. Kawhi, we have not forgotten what you did for the Raptors two years ago. Kyrie, we are as mesmerized by you as we are perplexed by you. Ben and Joel, y'all have a bit of a playoff meltdown history that Doc Rivers needs to get you past. Giannis: Make a free throw. Joker: Your job is to put a finals MVP trophy next to the regular season MVP trophy you will be getting soon. CP3: How's that shoulder, old man?
Good luck to everyone, and may the drama this June be a launching pad for what we are going to see in the Finals next month and in the Olympics in late July and August.