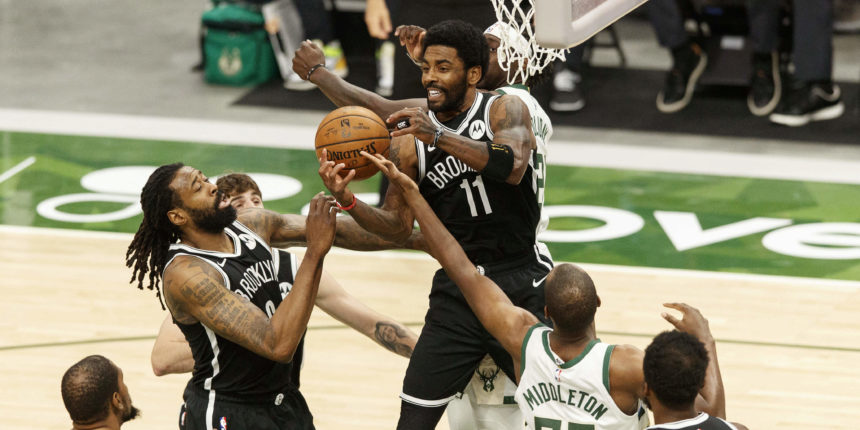 NBA fines Kyrie Irving, Nets for violating league rules on media access
The NBA issued fines to Nets guard Kyrie Irving and the whole Nets organization today.
The league released the following statement regarding the details of the fines:
"Brooklyn Nets guard Kyrie Irving and the Nets organization have each been fined $35,000 for violating league rules governing media interview access, the NBA announced today. The fines result from Irving's repeated refusal to participate in team postgame media availability."
Irving and the Nets received a similar fine earlier in the year.