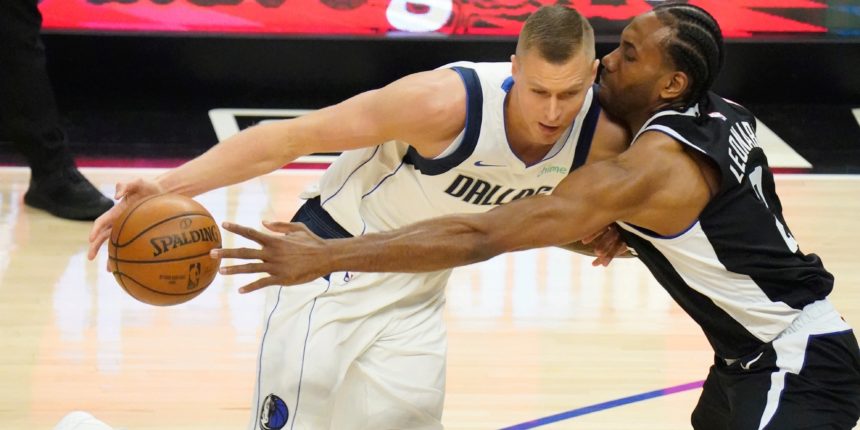 NBA fines Kristaps Porzingis $50K for attending club
The NBA released the following statement after announcing a $50K fine for Kristaps Porzingis of the Dallas Mavericks:
"The National Basketball Association has fined Dallas Mavericks forward Kristaps Porzingis $50,000 for violating the rule prohibiting players from going into any bar, club, lounge, or similar establishment, regardless of the player's vaccination status, it was announced today by Byron Spruell, President, League Operations.
Porzingis violated the rule when he attended a club on May 23. In consultation with medical experts, and based on all facts and circumstances, it was determined that his attendance did not create risks related to the spread of COVID-19 and therefore no quarantine is necessary."
Many people now have to be wondering why LeBron James did not receive such fine for violating the leagues protocols, but according to Shams Charania of The Athletic, NBA spokesman Mike Bass said that, "While we understand the inclination to compare this incident to protocol violations by other players, including LeBron James, those facts are very different."
When reached for comment on difference between Porzingis-LeBron James' situation, NBA spokesman Mike Bass: "While we understand the inclination to compare this incident to protocol violations by other players, including LeBron James, those facts are very different." Statement: pic.twitter.com/MxbeDkVQz4

— Shams Charania (@ShamsCharania) May 25, 2021