Dwight Howard experienced a rebirth this season with the Los Angeles Lakers. In fact, his redemption during his second stint with the Lakers has been one of the more inspiring comeback stories in recent NBA history.
People have short memories. They forget that Howard was an eight-time NBA All-Star, five-time All-NBA First Team member and three-time NBA Defensive Player of the Year winner before he turned 30. He is one of six players to post 13,000 points, 2,000 blocks and 1,000 steals (along with Kareem Abdul-Jabbar, Robert Parish, Hakeem Olajuwon, Kevin Garnett and Tim Duncan). But this season, he was playing on a non-guaranteed contract, as rumors swirled that this may be his last chance to keep his career afloat before he found himself out of the league. So, needless to say, he had a lot riding on this season.
Then you have JaVale McGee, who had a lot of success with the Golden State Warriors three seasons ago; and although he didn't play a ton of minutes, he provided instant production every time he checked into the game. When the Lakers signed him, many around the NBA questioned how he would be able to contribute and if he just looked good because he was on a good Warriors team.

But he exceeded everyone's expectations in the 2018-19 season, as he averaged a career-high 12 points, 7.5 rebounds and 2 blocks in just over 22 minutes per game. It was arguably one of the best years of his career; he started at center a total of 75 times. His play forced all doubters, even Shaq, to put some respect on his name. And building on that momentum was big for JaVale coming into this year, so needless to say, he had a lot riding on this season as well.
McGee's numbers weren't quite as flashy in his second season with the Lakers, but his efficiency improved along with his advanced metrics (such as his offensive rating and defensive box-plus minus). Still, his impact was felt on the floor.
However, as teams like the Houston Rockets fully embraced the concept of small ball -- and with Lakers head coach Frank Vogel simply electing for a strategy switch in the NBA Finals versus the Miami Heat -- both centers saw their playing time dramatically reduced during the playoffs.
But here's the most important thing: They didn't become distractions. They didn't protest or have their agents make public statements. Players have many go-to tactics when their minutes are reduced or when they are not being utilized to their individual advantage -- especially in a contract year -- but we didn't see Howard or McGee go that route. They opted to be the ultimate team players, accepting whatever roles they were given for the good of the team.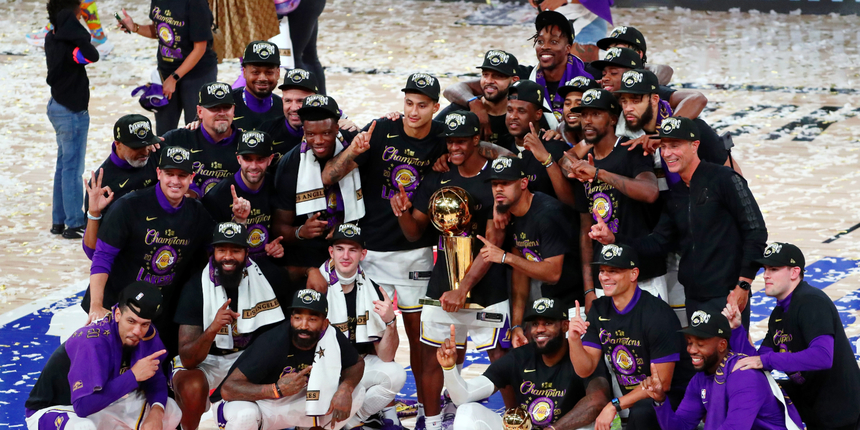 And as a result, they both received high praise from Coach Vogel, who explained to reporters that it was a big relief that both McGee and Howard had been so selfless and understanding in regards to their fluctuating playing time.
"Their role acceptance in a matchup-oriented series like this is everything. and it's a big reason why we're winning," Vogel said. "If they're unhappy or disgruntled or anything like that, it pulls away from what we're trying to do. Those guys deserve a lot of credit for their approach and handling the role that's been given to them for this series."
Anthony Davis added: "A lot of guys can just fade away and be upset that they're not playing. Guys come in and say they want to do whatever to help the team win, but when they don't get minutes, they, like I said, fade away. But those guys said at the start of the season that they want to be here and do whatever they can to help the team, and you see it."
Instead of sulking, the big men became the team's most vocal cheerleaders.
"They're the loudest guys on our bench, cheering for our guys, talking to us during the game, talking to us during timeouts and that's what we need," Davis said of Howard and McGee. "Two guys who have been in the league for a long time. Dwight's been to the Finals, JaVale [won] multiple championships, so those guys know what it takes to win and we try to listen to them. And when their number is called, they still do the right thing to be ready."
When asked about his reduced minutes, McGee kept it simple.

"Well, a year ago, we weren't winning," McGee said. "So it's your priorities, you know what I'm saying? I want to win. So if that's what we've got to do to win, that's what we've got to do
"Being in Golden State led to a mindset where I'm not worried about minutes. I'm worried about if these minutes work to win the game, then I'm down for it. If we're losing and this is happening then it's a different situation, but you can't complain about minutes when you're winning,"
Not all NBA players would've handled this situation like Dwight and JaVale. I have seen guys literally throw tantrums on the bench when they aren't getting their minutes. I've seen guys jump up and down like 5-year-olds when they get taken out of the starting lineup. I've seen guys literally pout -- bottom lip stuck-out, arms folded, feet crossed, not cheering when the person who replaced them does something applause-worthy on the court, even if other players around them are cheering. Not everyone is a consummate professional.
I have seen it all, and that's at every level -- NBA, college, high school and AAU; and that negativity begins to spread throughout the locker room and on the bench. Then, guys who aren't playing the minutes they would like begin to gravitate toward other guys who don't play and form a no-playing-time bond of negativity.
I've coached my son's AAU team, FBCG Elite Dynamic Disciples, for about five or six years now, and I have definitely seen my share of pouting and tantrums. But I have also seen players handle fluctuations in playing time with the maturity that Dwight Howard and JaVale McGee displayed, and it has definitely benefited them.
I have a player named Camar Gregorio (Class of 2022 and Maryland Independent League 2019-20 State Champion with Lanham Christian High School), who is our Dennis Rodman. I give all the guys a player to study and tell them that's their player comparison, and Rodman is exactly who Camar embodies. The tenacity, going after every rebound, two, three, four efforts; he just has a nose for the ball after a missed shot. But like Rodman, he is undersized, so sometimes when there is a bigger front line, he doesn't play as much, as I elect to match the opposing big man height-wise.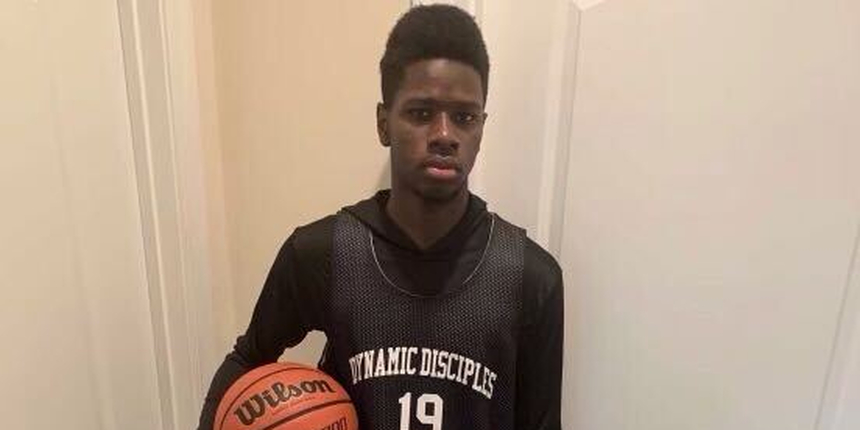 We didn't play this past season due to COVID-19 concerns, but last summer in the semifinals of one of our tournaments, we played a team who had been bullying everyone -- fastbreaking, dunking, all the extra antics and everything. In scouting them, we discovered that they couldn't shoot from the outside and scored primarily by driving into the paint after they spread the court (like the Houston Rockets, but without the threes), so we made an adjustment and went big. We put our two centers in the game and played a tight 2-3 zone to force them to shoot outside, and we gave instructions for the guards to slowly rotate to the three-point shooters; the other team wanted a hard close-out to drive right past us because that was their strength (Coach Boeheim would be proud).
So we packed it in and dared them to shoot, and it worked. They were bricking all over the place, and our bigs were rebounding and outletting. We stayed with that lineup, but Camar hardly played. Now, normally he is the best rebounder we have, but I just wanted size and crowding the paint, so that was the strategy. Camar didn't pout and didn't sulk; he cheered for his teammates with as much enthusiasm as we saw from Dwight and JaVale on the sidelines when they weren't in the game.
Camar came back in the championship game, played literally almost the entire time and was his normal self. After the season, Camar was voted by his teammates as our MVP for the season. It had nothing to do with scoring because he wasn't a big scorer. He had Rodman numbers consistently all season -- four or five points, but 15 rebounds, five steals, three floor dives, 10 second-chance attempts to keep the ball in play and 100 percent positivity no matter how many minutes he played.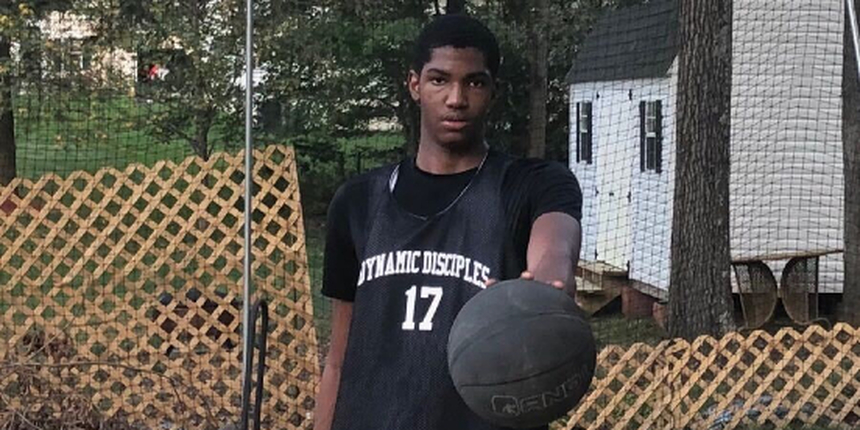 I have another player, DJ Seedan. He's about 6-foot-9 and he's in the Class of 2022 at Southern Maryland Christian Academy. He has the ability to control a game defensively. His player comparison was Lew Alcindor (before he became Kareem Abdul-Jabbar). He's not the over-aggressive Dwight Howard/Alonzo Mourning-type of big man, but rather the finesse, skilled and athletic-type. DJ can jump-hook with both hands in the lane, knock down jumpers and will block and alter every shot that comes into the lane. When the opposing team has a traditional big man, those games usually result in DJ shining, as he is more skilled than most big men at this age. But when teams go small at times and I'm forced to play him less, he always keeps a positive attitude and stays ready in case his name is called.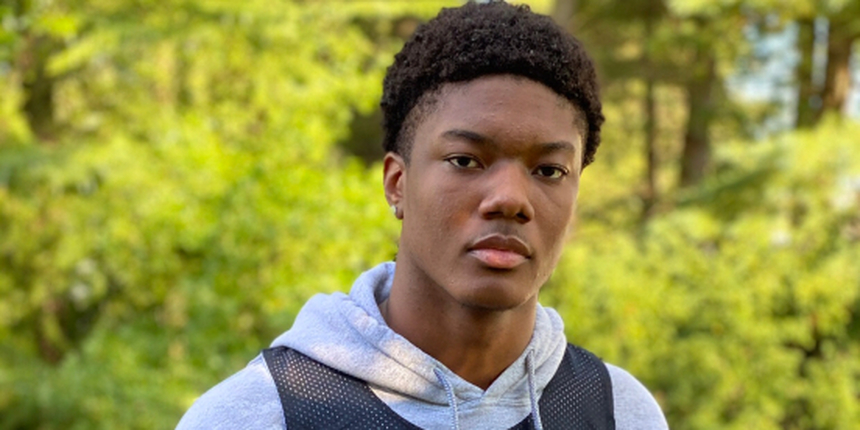 Chris Davis is a member of the Class of 2022 at Takoma Academy. He's a big man who can play multiple positions and impact the entire game on both sides of the floor; his player comparison is Joel Embiid. He is a big, athletic body that can dominate, inside and out. I remember one game in particular where we were playing against an older team in Virginia; we found ourselves down by almost 20 at halftime. Our third-string point guard, Nickalus Smith -- who has the highest basketball IQ on the team -- doesn't always get the chance to play, but is always locked in and positive (he's going to make a great head coach one day). That day, Nickalus pulled me to the side and suggested I exploit the pick-and-roll because the opposing bigs don't have a lot of lateral movement. Knowing good coaches listen to suggestions from players, I went with it, and Nick's strategy worked. Chris was unstoppable; he had about 20 second-half points -- pick-and-roll, pick-and-pop, pick-roll hit the corner. They had no answer for him.
But DJ and Camar didn't get back in the game. Nobody pouted, nobody threw a tantrum and everyone was cheering and clapping during our epic comeback. So when I saw Dwight and JaVale's enthusiastic cheering on the sidelines throughout the entire postseason, their positive body language whether they played five minutes, 25 minutes or zero minutes, the first thing I thought about was the positive example they are setting. They are reinforcing what I preach to my guys everyday.
I explain to my players that colleges ask me about my guys and comment on their attitude all the time. They are watching everything. Nobody wants a head case in their locker room, and these teachings are going to pay off for these guys in the long run because college coaches have scratched many players off their list simply because of their attitudes. There are many NBA players who have found themselves out of the league due to their poor attitude and negative reputation too.
Teams want good locker-room guys, and mark my words, our players took notice of the positive attitudes and team players that JaVale and Dwight were on their road to winning the NBA championship.
Now, personally, I think the Lakers would be out of their minds not to bring both of them back, but just in case they don't, they've put themselves in position to get a nice payday from another team -- mostly because of their positive attitude, their willingness to sacrifice for the team and their ability to make a significant impact whenever their number was called.