This article was originally published on Jan. 16, 2021.
We've all been here before.
It's a random Wednesday. Full slate of games, hard to keep track of everything. Maybe you're peeping an ESPN matchup. Perhaps you're watching your favorite team on the local channel if you're in the market, or you're streaming it LEGALLY ON NBA LEAGUE PASS BECAUSE THAT IS THE ONLY WAY YOU ARE ALLOWED TO DO IT. WINK.
But anyway, you're watching a game. You're roaming Twitter. And then a tweet catches your eye: PLAYER X HAS DUNKED ON LEBRON JAMES.
Your brow raises. You see a few tweets from your online pals big-upping the play. You're really interested now. You click on the video from a Big Social Media Account. And this is the dunk: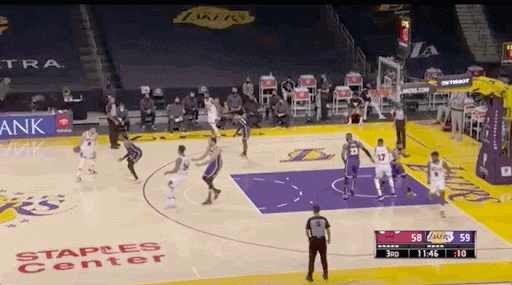 The excitement drops a little bit. That's a nice dunk from Wendell Carter Jr. LeBron James is underneath the basket, and there's a challenge. But something doesn't feel right about it.
Then you see a different angle of the Dunk Heard 'Round The World.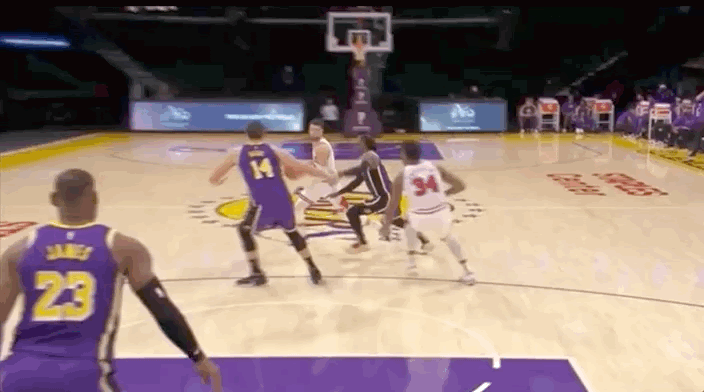 You feel betrayed. LeBron didn't get dunked on; LeBron's arm got dunked on as he jumps out of the darn play! This isn't Scottie Pippen on Patrick Ewing or Vince Carter on Alonzo Mourning! I can yell at these clouds if I want to!
If you're anything like me, you're tired of being misled. If I hear or read that a player got baptized, I want to see some Holy Water coming out of the rim after the aerial duel. And if you are like me, this is the piece for you. This is the guide of all guides, breaking down the different types of dunks. A universal standard of slams, if you will, so we can finally get on the same page about poster dunks.
A brief note before digging in. I am using a tier system so it's easier to separate the types of dunks. Like many things in life, the scale can slide on a case-by-case basis. For example, breakaway dunks are generally uncontested, which makes them the lowest tier of dunk for me. However, a breakaway dunk from 360-enthusiast Zach LaVine is different -- and much cooler -- than the two-handed flushes we see from Jimmy Butler. Each dunk is still its own thing.
Disclaimer: Alley-oops can fall under virtually all of these categories, with the obvious exception of put-backs.
TIER 10: BREAKAWAYS
Break-away dunks are pretty self-explanatory. There's a long rebound after a miss. A player leaks out early, and gets a dunk with no resistance. They're pretty basic with a few exceptions. LaVine, Paul George or Glenn Robinson III may bust out a 360 or windmill on occasion. LeBron has made the one-handed tomahawk a staple of his repertoire.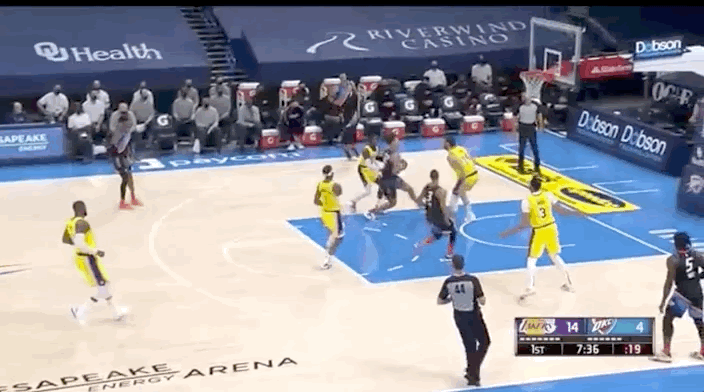 It's basic, but it's so darn cool. Power, a little bit of flair, the hang time. All that good stuff.
TIER 9: TIP SLAMS
I like the timing, positioning and coordination it takes to pull off a putback slam. The lower-level ones are uncontested, but can be rated higher depending on the work a player puts in before the ball comes off the rim. Take this multiple-effort possession from Larry Nance Jr. as an example: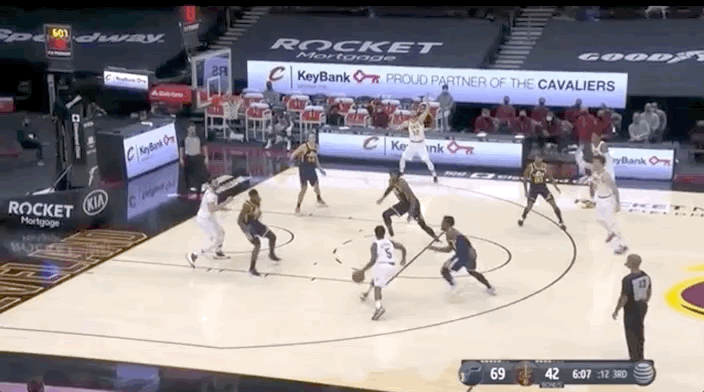 TIER 8: BUSINESS DECISIONS
The OG: Shaquille O'Neal
Also popularized by: LeBron James, Blake Griffin, Zion Williamson
This is for the power dunkers. Whether it's in transition, flowing off of a broken play or rumbling down the lane after a high-ball screen, it's hilarious to watch players actively decide, "Nope, I don't get paid enough for this." Take this play from the 2016-17 season, featuring Blake Griffin: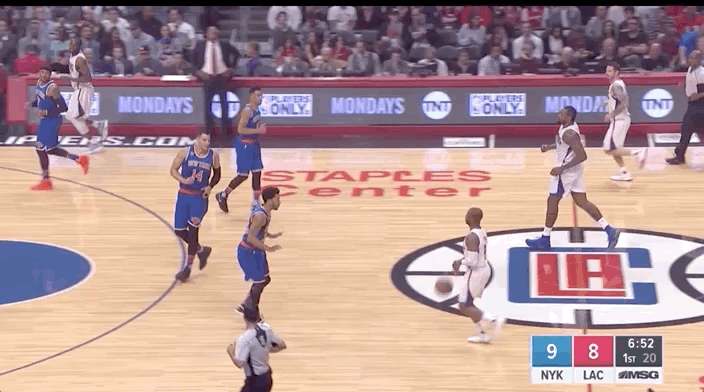 The key actor here is Willy Hernangomez (No. 14). He is watching this snug pick-and-roll all the way through. His man, noted three-point marksman DeAndre Jordan, is chilling above the break. Not only can Hernangomez make the rotation to cut off Griffin at the rim, he should make that rotation because Jordan is not a threat at all. Instead, he begins to load up, quickly realizes that Griffin will put him in the gulag, and decides against challenging the shot.
Hilarious sequence.
TIER 7: FLY-BYS
This is where having a discerning eye is important. When you think about it, this kind of dunk -- and the praise that these types of dunk typically generate -- is about deception.
A defender jumps across a player to make it look like he's legitimately challenging the dunk. There's no real threat of a block or swipe. The dunk happens because, again, there's no real threat to it otherwise. And somehow both players end up looking good. The dunker gets "poster" equity they don't deserve; the defender gets a slight pat on the back for giving effort instead of making a business decision.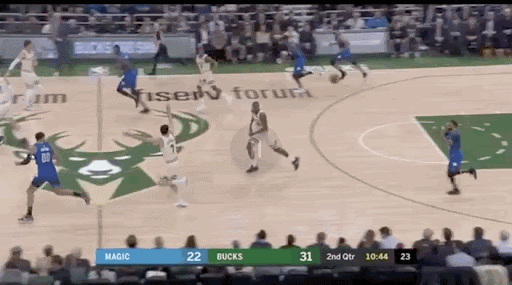 It's all a darn farce. A cool-looking farce at times, but a farce nonetheless.
TIER 6: SELF-LOBS
We've reached the coolest of the non-contact dunks. It doesn't get much better than throwing the ball to yourself for a slam, man. Look at Jamal Murray getting himself out of trouble.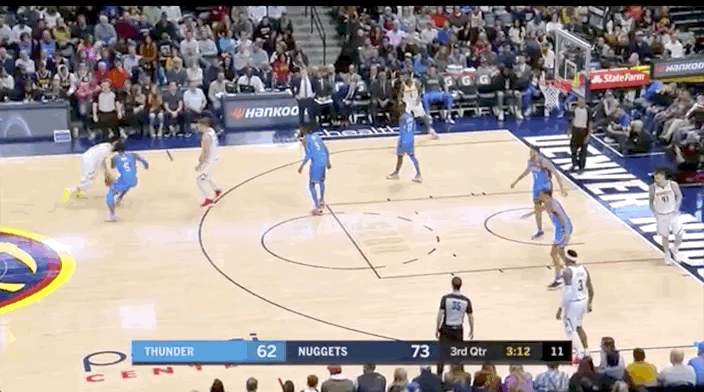 TIER 5: "IN THE VICINITY" SLAMS (Also known as ITVs)
Folks, the rubber is starting to reach the road. The ITVs involve actual attempts at a contest and/or a little contact, a step up from the Fly-bys. This is where I'd say the Wendell-on-LeBron dunk falls, though I wouldn't be mad at anyone that would classify it as a Fly-by. A better example would be this slam from Matisse Thybulle last season.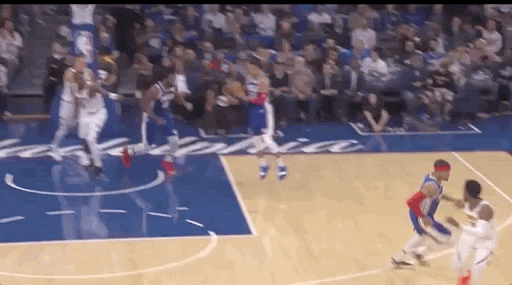 There's an attempt at a challenge, but Thybulle still gets the better of Mason Plumlee. But Plumlee doesn't get dunked on. There isn't enough contact to call it a poster of the highest order.
This is also where failed chasedown blocks come in. With guys flying in from behind, the dunk-on element just isn't there most of the time. Take the famous Kobe-on-LeBron dunk from the 2011 All-Star game.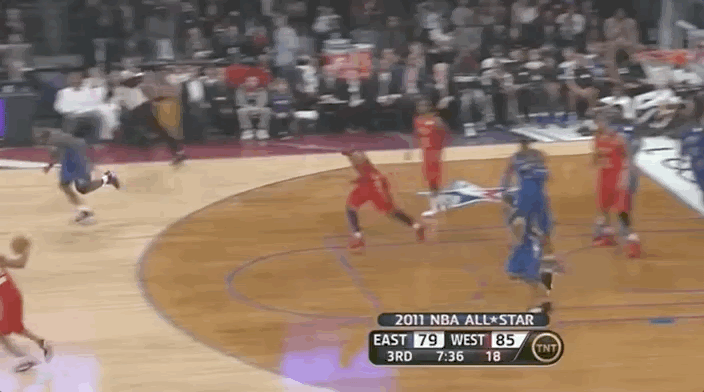 TIER 4: PUTBACK POSTERS
I've always gone back and forth with myself about where to place these types of dunks. On one hand, the blindsided nature of it makes it a bit unfair to defenders. You can't defend against what you can't see. However, there's enough contact at play, and a player Mossin' a dude and flushing it down is generally some high level stuff.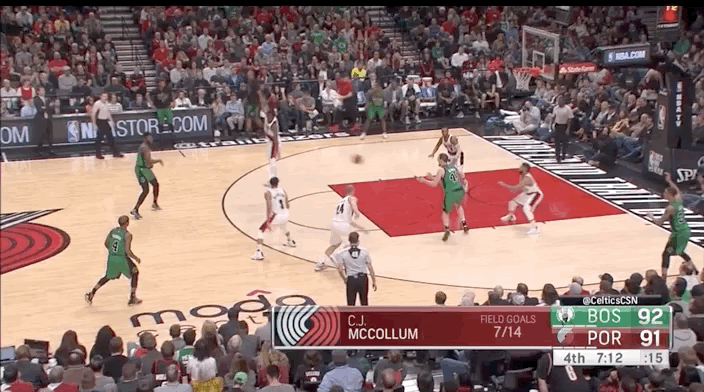 Yes, that is the #BASED and #RARE Gerald Green in a Celtics uni. And yeah that's Mason Plumlee again. Sorry, man.
TIER 3: DUNK-ONS/CHARGE CRUSHERS
We've reached the portion of the program where dudes are getting legitimately yammed on, but there are a couple of factors that keep it from ranking higher.
First, the level of contest still matters. A lot of these dunks feature dudes sliding over in an attempt to take a charge (hence the alternative name). The higher level posters feature someone trying to actually block the dunk. Sure, a charge and blocked dunk are functionally the same in terms of the result the defense wants -- taking away two points -- but we're talking about highlights here.
Secondly, and I admit we're splitting hairs a bit, size also matters. The first dunk I thought of was Nuggets-era J.R Smith yamming it over Gary Neal: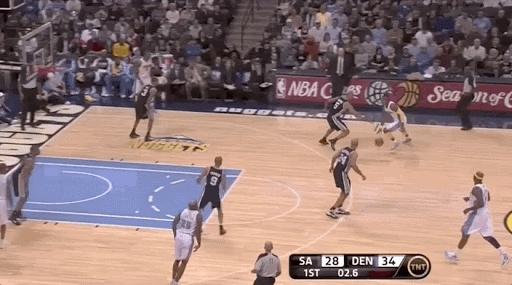 Objectively a good dunk, but Gary Neal is ground bound and short. You have to dock some points there. I'm sorry. The famous DeAndre Jordan-on-Brandon Knight flush, while iconic, also falls in this category.
The higher end of this would be another classic involving the Spurs: LeBron dunking on Tim Duncan.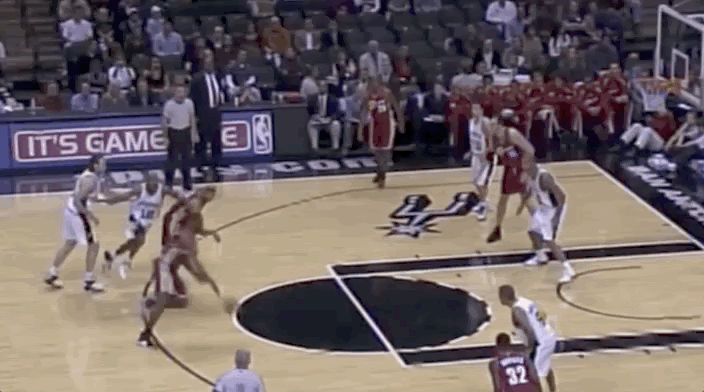 That's more like it.
TIER 2: THE THROW-IN
THE OG: Blake Griffin
ALSO POPULARIZED BY: Derrick Jones Jr.
DUNK TRUTHERS DON'T READ THIS!
***
***
***
***
***
***
***
Dunk Truthers are stupid poopyheads.
Yes, we're well aware that dunks that involve the rim being grabbed -- or at least touched -- are more pure, whatever the heck that means. But you look at Blake Griffin embarrassing the life out of Timofey Mozgov and tell me it isn't one of greatest athletic feats you've ever seen.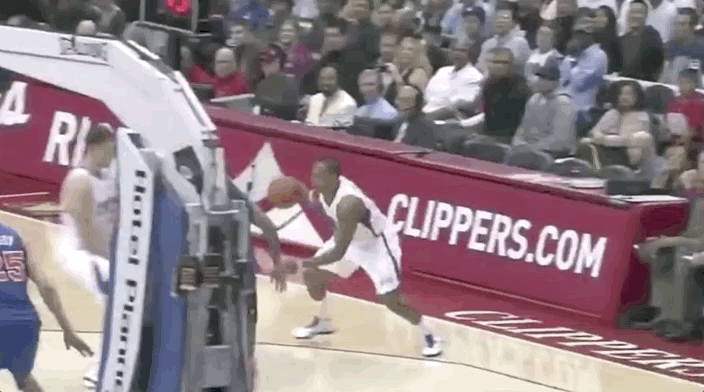 Derrick Jones Jr. has some gnarly ones in his bag as well, highlighted by this lob he converted against the Raptors that still doesn't make much sense to me.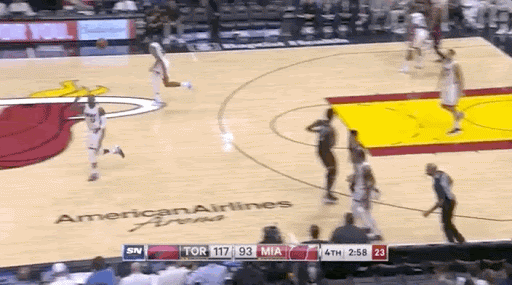 TIER 1: THE PURE POSTER
Pippen on Ewing. Carter on 'Zo. Baron Davis on Andrei Kirilenko. Michael Jordan on, well, name almost any big man you can think of that played in the '90s.
We can go more modern, like Larry Nance Jr. doing this to pre-DPOY-candidate Brook Lopez: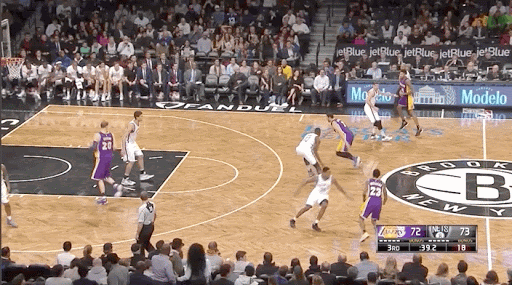 Another hidden gem: young DeMar DeRozan throwing the hammer down over Rudy Gobert: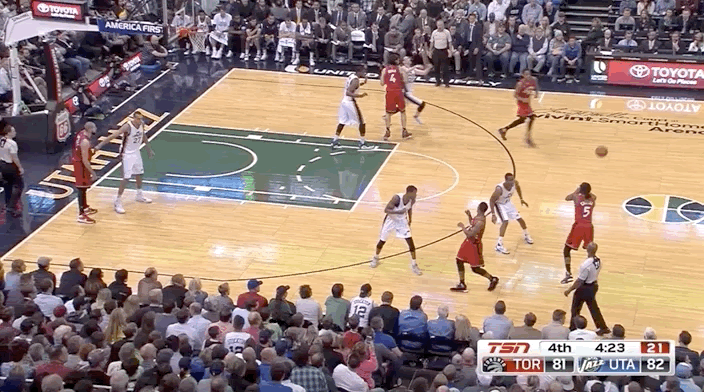 The constant for these dunks: full-on, body-to-body contact with a legitimate attempt for a contest. You'll know it when you see it.
BONUS TIER: THE VINCE CARTER
Yeah, this is still the best dunk I've ever seen.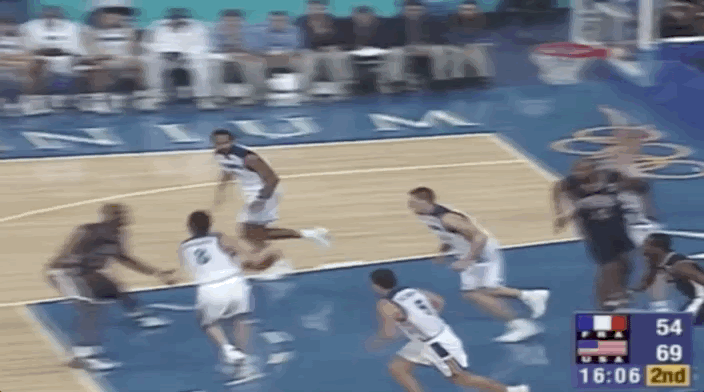 You clear a seven footer, you get your own dunk tier. Those are the rules.