As we near the end of March and prepare for a weekend of Sweet 16 action in the Men's NCAA Tournament, 2021 NBA Draft declarations are beginning to roll in every day. Over the next few weeks, we will see more and more players test the draft waters; some will keep their name in, while others will receive feedback from organizations and choose to return to school.
Some of the recent declarations come from widely projected first-round picks, such as: Brandon Boston Jr., Terrence Clarke, Ayo Dosunmu, Isaiah Jackson, Kai Jones, Tre Mann and Day'Ron Sharpe. I'd like to highlight a few of the under-the-radar underclassmen who will test the waters and start looking for feedback on potential NBA futures.
JT Thor - Auburn | Forward | 6-foot-10, 205 pounds | Freshman
JT Thor is an athletic, fluid big man who has flashed legitimate impact on both ends of the floor. His length and activity allow him to impact the glass on each side of the ball, and he's also a strong paint finisher in both the half-court and transition. What makes him a fascinating prospect is his potential to stretch the floor. His efficiency wasn't a strong point, but he has a smooth lefty jumper that provides promise. He's also a willing and active defender who contests shots very well with his great length. Thor is a candidate to return to Auburn for his second year, but will be a fascinating player to monitor during the pre-draft process.
Julian Champagnie - St. John's (NY) | Wing | 6-foot-8, 220 pounds | Sophomore
After averaging 19.8 points per game and converting on 37% of his 159 three-point attempts, Julian is a prime candidate to be an early entrant. His ability to hit shots at 6-foot-8 is something that many NBA teams look for, and could make him a viable second-round option in the 2021 class. He operated as a ball handler in pick-and-roll and isolation in only 9% of his possessions, highlighting that the majority of his value is purely as a spot-up shooter. Returning to St. John's and developing more of an on-ball game could benefit him quite a bit and really raise his draft stock in 2022, but we won't be surprised if he stays in the draft this year.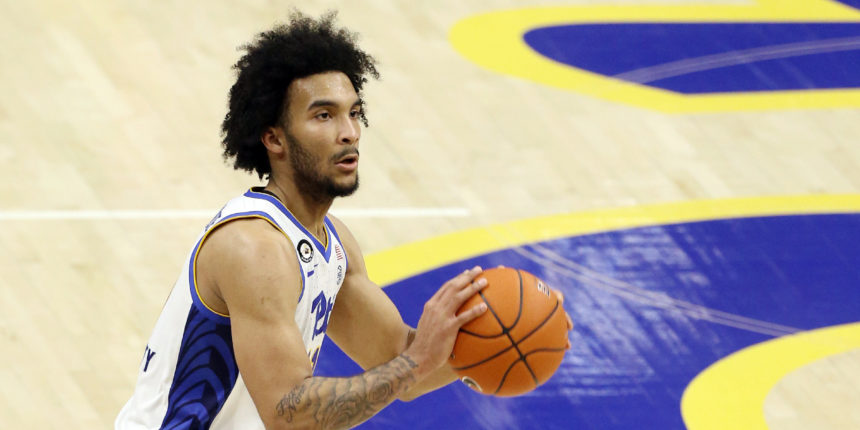 Justin Champagnie - Pittsburgh | Wing | 6-foot-6, 200 pounds | Sophomore
Similar to his brother, Justin is one with returner potential, but has also shown scouts the tools for a shot in the NBA. At 6-foot-6, he averaged a double-double this season, scoring 18 points to go along with 11.1 rebounds per game. He's also an active defender, averaging 1.2 steals and 1.3 blocks per contest. While he's shown he can fill up a box score, he wasn't very efficient from the floor. He converted only 23-of-74 (31.1%) attempts from deep, and his True Shooting percentage of 50.5% left a bit to be desired. Justin Champagnie is one of the more interesting declarations thus far, as he will likely draw NCAA transfer interest, while he and his circle gather feedback from NBA teams.
Marcus Carr - Minnesota | Guard | 6-foot-2, 195 pounds | Junior
The Third Team All-Big Ten selection is testing the NBA Draft waters after another productive season at Minnesota. He averaged 19.4 points and 4.9 assists per game, but the concerning issue is that he shot 38.5% from the field. Carr is incredibly comfortable with the ball in his hand, especially in the pick-and-roll, but the lack of shooting consistency is something that NBA teams will need to talk about. The translatability of his shooting and athleticism will be something to monitor, but you can't ignore the production. He's a physical, experienced guard, but will need to get significant feedback from NBA organizations before deciding to keep his name in the draft.