The 2020 NBA Draft is 24 hours away. Alex Kennedy sat down with NBA Draft analyst Matt Babcock, who is the founder of Babcock Hoops and a BasketballNews.com contributor, to discuss this draft class, trade activity and more.
Do you expect this to be a very busy draft night in terms of trades?
Babcock: "Absolutely. There are a bunch of teams that have multiple picks this year and that suggests a high probability of movement by itself. Also, considering the number of star players currently on the trade market, that increases the probability of significant movement even more. There is a ton of chatter behind the scenes right now. Wednesday night should be interesting, to say the least."
What are some of the biggest ways that the pandemic has impacted this draft?
Babcock: "The biggest way it's impacted the draft has definitely been the timing. I mean we're in mid-November and teams' rosters aren't set. I also think since there were not competitive workouts or a traditional combine during the pre-draft process, certain players were held back from moving the needle in regards to their draft stock."
How does free agency starting two days after the draft change things for teams?
Babcock: "The biggest change will be with undrafted players. In most years, some teams commit to two-way and [G League] affiliate player deals on draft night, but oftentimes many teams will have players participate in summer league before making long-term decisions. Of course, there will be no summer league this year and there will be no time to waste in regards to setting their rosters for training camp, which starts at the beginning of December. Players, agents and teams will likely need to make quick decisions on draft night or soon thereafter. It's going to be hectic."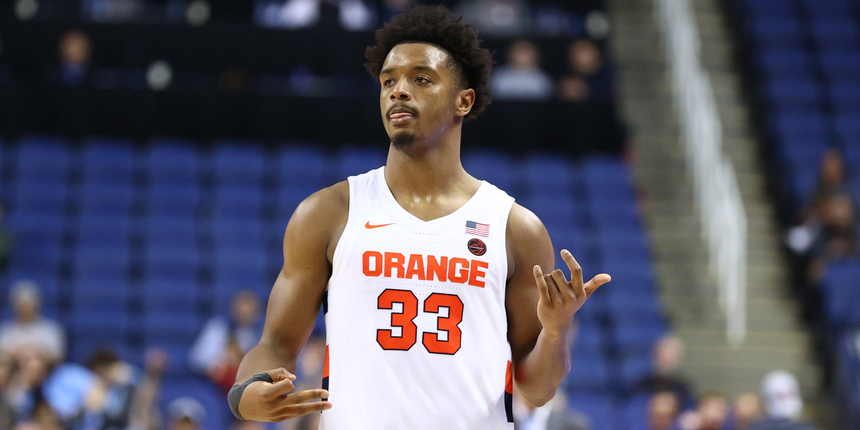 Who are some players that you're higher on than the general consensus?
Babcock: "A few guys that come to mind are Elijah Hughes from Syracuse, Isaiah Stewart II from Washington, Cassius Stanley from Duke and Malachi Flynn from San Diego State. I have a lot of confidence in all of those players for various reasons, and I would have no issue putting my neck on the line for any of them. I think they all have a good chance of having successful NBA careers."
Who are some players that you're lower on than the general consensus?
Babcock: "I like to consider myself a friend of the game of basketball, and with that said, I'm certainly not rooting against anyone. However, a couple of players I feel I'm generally lower on are Cole Anthony from North Carolina and Tyrese Maxey from Kentucky. I do my best to provide honest evaluations of prospects and that means I have to be critical sometimes, unfortunately."
You've been in the gym with a lot of these prospects throughout this pre-draft process. Who were some of the guys who impressed you the most?
Babcock: "I recently spent some time with Malachi Flynn and Zeke Nnaji, and both impressed me a lot. First of all, talent is a prerequisite for players to be able to play in the NBA; without it, nothing else matters. Zeke and Malachi certainly have NBA talent, but what really separates them from others in my book is all the little stuff. They have different personalities from one another, but one commonality between them is that each of them has a great work ethic; they're overachievers and they possess a growth mindset — all ingredients in the recipe for success, in my opinion."
Who are your favorite second-round sleepers in this draft?
Babcock: "Well, let's see who falls to the second round, but to give you an answer -- Jalen Harris from Nevada is definitely a sleeper for me. He's a tough, killer-instinct scorer that is effective on or off the ball. I think Harris has the opportunity to be a good pro regardless of where he ends up being selected. Naji Marshall is another guy to watch out for; he's a versatile forward from Xavier that's tough and gritty."
As a former agent, walk me through what agents are typically doing in the 24-48 hours leading up to the draft.
Babcock: "It changes depending on the player you're representing, but generally speaking, an agent will spend a lot of time on the phone speaking to the teams that have shown interest in their clients, as teams and agents are trying to get a grip on players' ranges leading up to the draft. For projected second-round picks, there are certain hypothetical scenarios that agents need to address with teams, including whether a player would be open to signing a two-way contract or being stashed (playing overseas) for a season if they drafted them.
"Other than that, agents really are just spinning their wheels the last couple of days before the draft, because just about all of the necessary work has already been done. The truth is that there were many times I felt uneasy and helpless representing players right before the draft because I wasn't quite sure exactly how everything would play out."