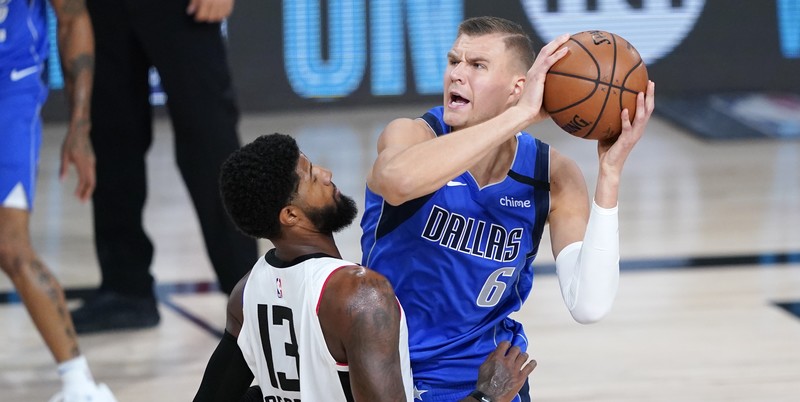 Kristaps Porzingis ruled out for rest of series
The Dallas Mavericks announced today that Kristaps Porzingis has been receiving treatment for a lateral meniscus tear of his right knee and further treatment options are being explored at this time. Porzingis suffered the injury in Game 1 of the 2020 NBA playoffs against the Los Angeles Clippers.
Porzingis has not been medically cleared to play for the remainder of the Mavericks' first-round series against the Clippers and will not be available.