Free agency is starting to grind to a halt, with Hassan Whiteside's return to the Sacramento Kings -- on a veteran's minimum deal, no less -- representing the last notable name coming off the board.
As rosters are nearly set, let's take a look at how some of the biggest acquisitions of this accelerated offseason will fit on their new team.
Seth Curry and the Helping Hand(Off)

The Sixers regressed on offense last season.
They ranked 14th in offensive rating (110.7), slightly down from their placement the year before (111.6, 8th). Though the dip was small statistically, the offense looked and felt worse due to their personnel. Gone was the half-season excellence of Jimmy Butler and the virtuosic shooting of J.J. Redick. In came Josh Richardson, a solid-but-streaky shooter, and Al Horford, whose floor spacing capabilities were a bit capped because of how much time he spent at the 4.
There was an underlying stylistic shift with the new additions. The Sixers were the NBA's most efficient handoff team during the 2018-19 season, generating 1.05 points per possession per Synergy. Dribble handoffs accounted for more than eight percent of their possessions.
Redick was the primary driver of their volume. His ability to shoot off movement put defenses in a bind. Not closing out would give one of the league's deadliest shooters a clean look. Trapping those looks weren't fruitful because Redick was a good enough passer to keep the chain moving, giving the Sixers a bevy of advantage situations.
The Redick-Joel Embiid handoff was the third-most-frequent pairing in the league during the '18-19 season, according to a source with access to Second Spectrum tracking data. The Redick-Ben Simmons duo ranked fourth. In terms of efficiency, the Sixers actually got more out of Butler operating in handoffs. His partnership with Embiid (1.23 PPP on direct hookups) and Simmons (1.14 PPP) ranked 5th and 11th among the 65 duos to run at least 100 dribble handoffs together last season.
With Redick and Butler out of the picture, the volume and effectiveness of Philly's handoffs plummeted. They only accounted for 5.2 percent of their possessions, and their 0.92 points-per-possession clip ranked 13th in the league.
Enter Seth Curry, who has ranked in the 75th percentile or higher in handoff efficiency in each of his last three seasons. Like Redick, Curry has the touch and body control to sink shots on the move. Unlike Redick, Curry has the on-ball chops to create for himself and others beyond the simple quick dump-off against a hedge or trap. There's legitimate manipulation in his bag, making handoffs a pick-your-poison exhibition for opponents.
Most of Curry's handoff possessions come from the wings, either quick pitches after inbounding from the sideline, or common actions like Chicago -- a pindown that flows into a handoff. If his defender falls behind the play, Curry can make defenses pay with jumpers or floaters.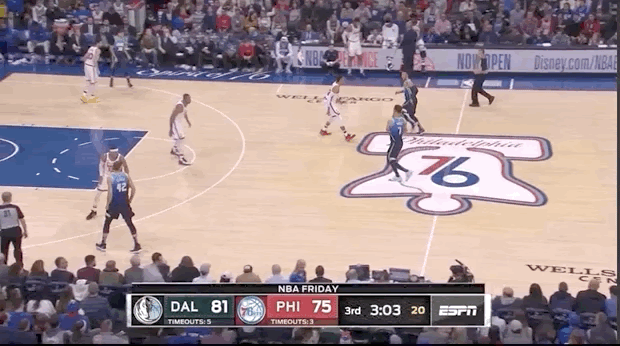 You can see how much strain is put on Al Horford after Furkan Korkmaz gets caught. He has to navigate Curry dribbling into space and also keep eyes on a rolling Dwight Powell. Horford decides to hang back and concede the middle, and Curry obliges with a soft floater.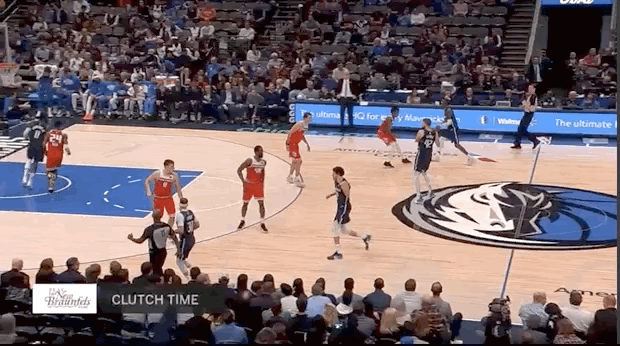 Here's an example of Chicago action being run to Curry's dominant hand. This unlocks him more as a passer. Bogdan Bogdanovic gets clipped by Justin Jackson, which puts Nemanja Bjelica in No Man's Land. Bjelica steps up to prevent Curry from turning the corner; Curry counters by delivering a live-dribble bounce pass to Maxi Kleber for the flush.
Curry has never been the voluminous handoff threat that Redick was, but his skill set is apparent in those actions. With the Sixers still lacking a true hand-the-keys-to-him pick-and-roll threat, I would anticipate a rebound in handoff frequency for the Sixers' half-court offense to compensate.
Lakers Juice Their Pick-and Roll Attack
Speaking of pick-and-rolls, let's talk about the Lakers a bit. The defending champs mauled their way to a title last season. Their overwhelming size, or rather, their overwhelming skilled size was simply too much for teams to deal with. Their physical dominance overshadowed how uneven and clunky their half-court offense was at times last season.
LeBron James is one of the greatest playmakers the NBA has ever seen. He has superb passing vision. His size allows him to see windows that smaller guards can't; his brute strength allows him to fling crosscourt darts that weaker players can't. That, combined with his driving ability and improved jumper, has made him one of the most complete pick-and-roll weapons the NBA has ever seen.
The issue is that the Lakers didn't have much of anything behind him in terms of playmaking. Rajon Rondo filled the gaps during the postseason, but was ineffective (40th percentile, passes included via Synergy) over a larger regular-season sample. Alex Caruso was more comfortable as a secondary attacker than a floor general in that sense.
Here's a stat to drum things home, according to the Second Spectrum source: the Lakers generated 88.2 points per 100 possessions on trips featuring a pick-and-roll with LeBron off the floor. To put that into perspective, that's three points per 100 possessions worse than the 2002-03 Denver Nuggets, who hold the claim for the worst offensive rating over the past 20 years (91.2 per 100).
To remedy that, the Lakers swung a trade for Sixth Man of the Year finalist Dennis Schroder, then later signed last year's Sixth Man of the Year in Montrezl Harrell.
Schroder is coming off the most efficient campaign of his young career, dropping nearly 19 points per game on a career high 57.5% True Shooting percentage. He posted career-highs in two-point percentage (51.3%), three point percentage (38.5%) and three-point volume (5 attempts, 33.7% three-point rate).
Schroder has always been a speed demon, but he complemented his rim exploits with a reliable jumper for the first time in his career. Teams have always ducked under picks in an effort to force his (shooting) hand. In the past, he'd use that runway to jet down the lane. He can still do that.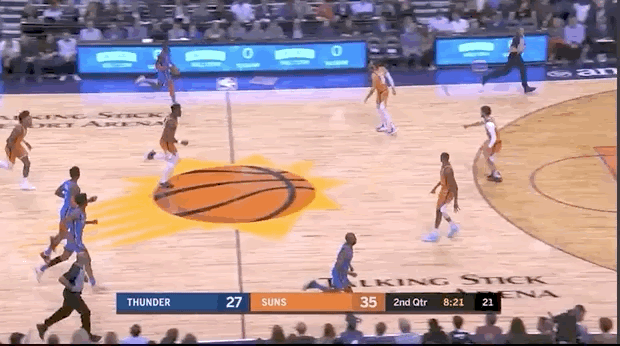 Schroder displayed newfound confidence in his jumper against conservative screen defense. This fluidity was not present in, say, Atlanta: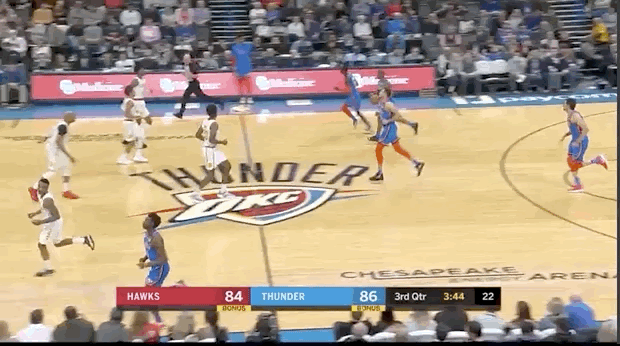 Giving the Lakers an extra scoring option is huge. Pairing him with a screening partner like Harrell should give the Lakers one of the better benches in the league.
Harrell is a quick-twitch athlete with the ability to:
1) Set solid screens
2) Quickly flip the angle of said screens, and...

3) Transition from screener/slipper to roller in a split second.
You can see all of that in the example below: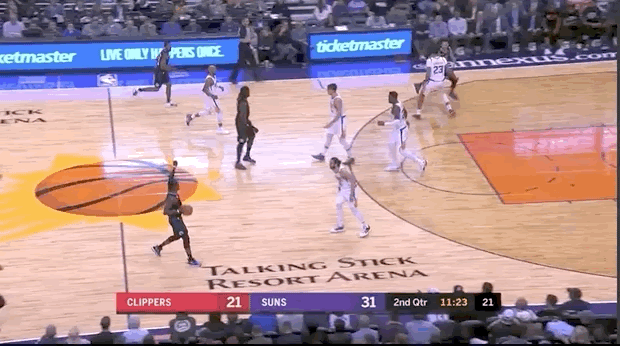 What separates Harrell from other dive-hard bigs is his ability to put the ball on the deck. He's comfortable catching an early pass in space, then putting the ball on the deck for a dribble or two to generate a rim attempt for himself.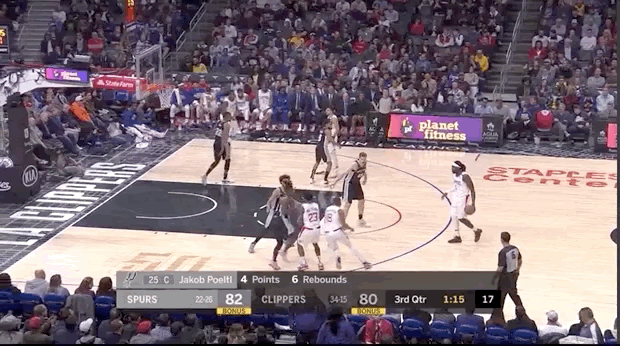 The speed and ferocity of his movements should be a natural fit to Schroder's turbo-charged game. Having a starting caliber one-two punch off the bench should also help the Lakers through the inevitable slog of a condensed regular season. Lowering LeBron and Anthony Davis' regular-season workload should be priority number one.
Double Down: Hawks Edition
More like Hawks Addition.
Sorry.
Moving on.
If you've watched a singular Hawks game over the past couple of seasons, you'll quickly recognize their Double Drag sets, a staple of their early offense. A ball-handler, usually Trae Young, will cross half-court and dribble horizontally over a pair of staggered screens. One screener, usually John Collins, will dive to the basket; the other, a shooter (in theory, at least) will pop out and hover behind the three-point line. The action is designed to make you wrong because of the skill sets of Young and Collins.
Show too high, and Young can sling passes across the lot or find a rolling Collins for a slam. Switch the action, and you'll have Collins rolling into the paint with a baby on his hip or Young with a big on an island. Give too much attention to that duo, and there's still the popper waiting to fire an open triple.
Young was the NBA's most frequent Double Drag navigator by a wide margin last season, per the Second Spectrum source. The difference between Young's frequency and second place (Kemba Walker) was nearly larger than the difference between Walker and 12th place De'Aaron Fox. Young will still be the primary ball-handler in these actions, but he'll have shiny new toys to play with.
Though waves were made recently concerning Danilo Gallinari's status in the lineup, there will be times that Gallinari and Collins operate in the frontcourt together. Offensively, they're primed to blitz teams, especially when they flow out of Double Drag together. The Thunder generated an obscene 1.17 points per possession in those actions when Gallinari was the screener, per the Second Spectrum source.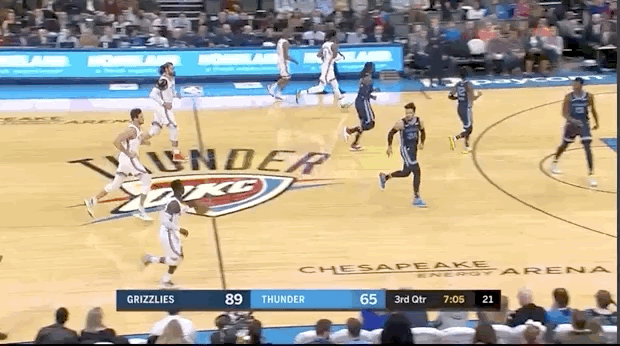 Neither Rondo nor Bogdan Bogdanovic pressures the rim like Young can, but both have the passing chops to navigate those screens to find open teammates. Rondo gives a reasonable facsimile of the cross-court passing that Young provides: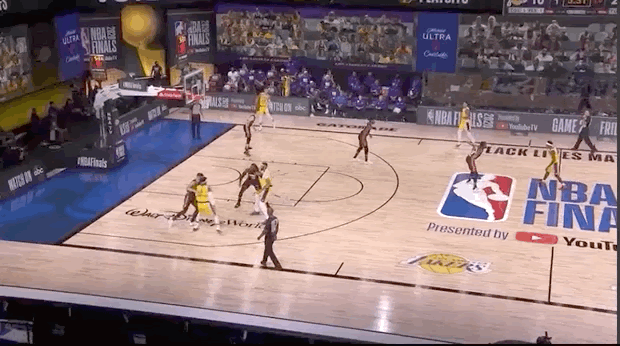 Bogdanovic is a good passer in his own right, though he's more of a probe-and-dump-off guy than a cross-court passer. Still, he can make the primary reads when getting downhill, and that's accentuated by a reliable pull-up jumper if he's given space to fire.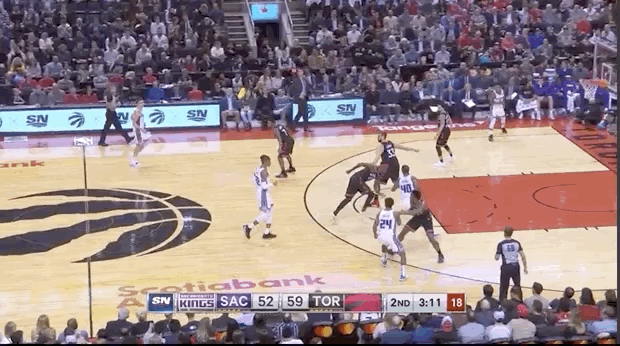 Young may actually get meaningful off-ball reps this season. You don't want to take too much off his plate -- there are only a handful of players in the league that provide the intersection of passing, shooting and finishing that he does -- but putting him in positions to attack bent defenses instead of being tasked with bending the defense all the time will be huge. This is going to be a fun team to watch on offense.