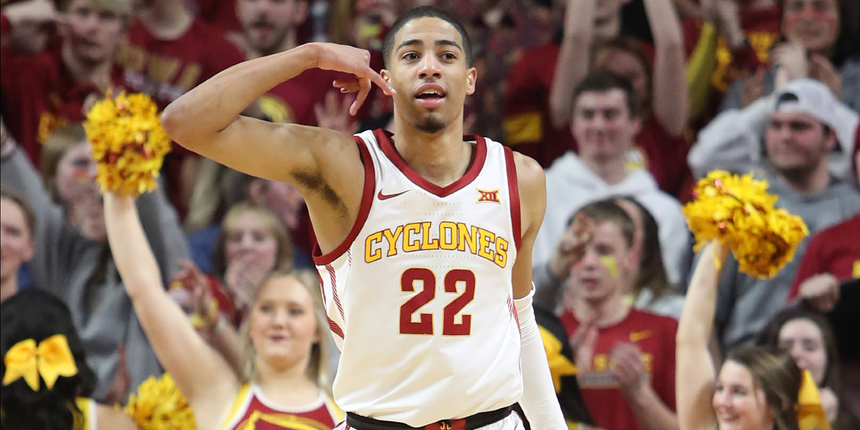 2020 NBA Draft: Kings pick Tyrese Haliburton No. 12
The Sacramento Kings have selected Tyrese Haliburton with the No. 12 pick in the NBA Draft.
ANALYSIS: After averaging 15.2 points, 5.9 rebounds and 6.5 assists per game for the Iowa State Cyclones this past season, Tyrese Haliburton will look to contribute right away in the NBA. At 6'5", Haliburton is capable of playing on or off the ball effectively. He has an extremely high basketball IQ and simply does not make many mistakes. Although he shoots the ball with extremely unorthodox mechanics, he knocks them down from deep at a high rate, shooting 41.9% from three-point range last year. He certainly needs to get stronger, as he is only a thin 175 pounds. But he should be a solid NBA player, at the very least.