Before every season, I do my best to predict how I think the season will unfold -- where teams will finish, who'll win each individual award. Heck, I even try my hand at predicting the All-NBA/Rookie/Defensive Teams.
Those efforts are generally meaningless; you can never truly account for injuries or transactions, for example, which makes it nearly impossible to truly nail these things down. Still, it's incredibly fun to take a landscape of the league and make educated guesses.
Normally, I'd thread my predictions on Twitter since it's a quick and easy way to get those thoughts out into the world. The issue is explaining controversial picks with a character limit; if you've been on the app for any amount of time, you know how quickly discussions can go left.
Instead, I've turned my predictions into an article. It'll be easier to track my predictions, and I have the space to explain my reasoning in a more thorough manner.
Without further ado, here's how I see things going this season.
INDIVIDUAL AWARDS
MVP: Giannis Antetokounmpo
DPOY: Anthony Davis
ROY: LaMelo Ball
6MOY: A Denver Nugget
MIP: OG Anunoby
COY: Steve Nash
- I get the arguments about voter fatigue. The league hasn't had a back-to-back-to-back MVP since Larry Bird in the mid-80s. Giannis is such a dominant force on both ends of the floor, and the Bucks project to crush teams during the regular season. If I had, like, five percent more faith in the Mavericks landing a top four seed, I'd lean Luka Doncic.
- I do think voters are going to swing towards Brow for DPOY, though. He's in the Giannis Division as a 1-through-5 defender and packs a little more punch in certain areas. He'll get a bit of a post-title bump, but he's worthy of winning the award regardless.
- ROY remains a stat award; as such, it's hard for me to envision LaMelo getting beat out. I'm high on Isaac Okoro as the stats-plus-impact rookie (give him the Brandon Clarke Certificate, if you will). James Wiseman should also be pretty good -- and visible! -- if healthy. Ball-Wiseman will probably be the 1-2 finish.
- Will Barton made waves recently about his desire to start at the 3. Michael Porter Jr. handled that duty last postseason, which seems important considering his status as the Nuggets' most highly-touted prospect. My compromise: whoever winds up coming off the bench is my favorite because of the creation he'll provide. Barton can do a little bit of everything offensively while offering credible defense; Porter Jr. could legitimately average 20 a night off the pine.
- Nash seems like an easy call, unless you're of the mindset that the Suns (Monty Williams) can easily grab a top-four seed.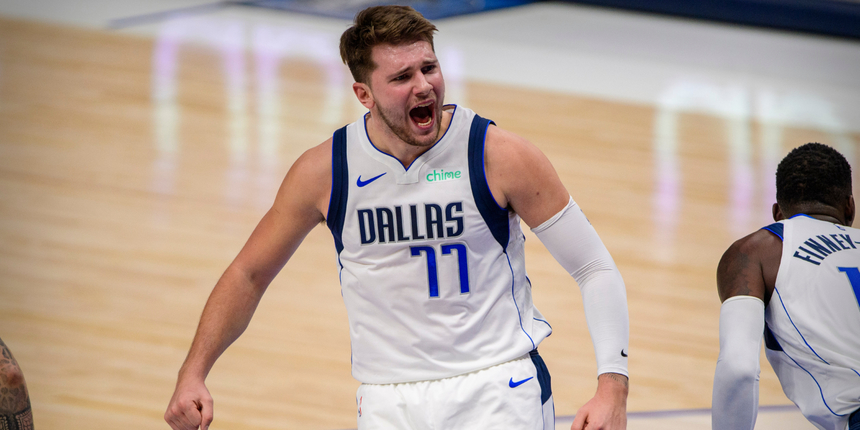 TEAM AWARDS
ALL-NBA FIRST TEAM: LUKA DONCIC, DAMIAN LILLARD, LEBRON JAMES, GIANNIS ANTETOKOUNMPO, ANTHONY DAVIS
ALL-NBA SECOND TEAM: JAMES HARDEN, BEN SIMMONS, KEVIN DURANT, JAYSON TATUM, NIKOLA JOKIC
ALL-NBA THIRD TEAM: BRADLEY BEAL, DEVIN BOOKER, KAWHI LEONARD, BAM ADEBAYO, RUDY GOBERT
ALL-DEFENSIVE FIRST TEAM: MARCUS SMART, BEN SIMMONS, GIANNIS ANTETOKOUNMPO, ANTHONY DAVIS, RUBY GOBERT
ALL-DEFENSIVE SECOND TEAM: ERIC BLEDSOE, JOSH RICHARDSON, OG ANUNOBY, JAYSON TATUM, BAM ADEBAYO
ALL-ROOKIE FIRST TEAM: LAMELO BALL, COLE ANTHONY, ISAAC OKORO, OBI TOPPIN, JAMES WISEMAN
ALL-ROOKIE SECOND TEAM: MALACHI FLYNN, KILLIAN HAYES, THEO MALEDON, TYRESE HALIBURTON, PATRICK WILLIAMS
- For the All-NBA Teams, apologies are due, and not limited to: Stephen Curry (health concerns, deep class), Joel Embiid (rest days), Kyrie Irving (rest days, deep class), Kyle Lowry (deep class), Trae Young (deep class), Russell Westbrook (deep class), Paul George (deep class), Karl-Anthony Towns (record), Pascal Siakam (deep class) and Jimmy Butler (rest days, deep class).
- On a related note, having Simmons make an All-NBA and All-Defensive team while Embiid makes neither should say quite a bit about how I think Embiid will be managed during the regular season. It speaks nothing of his talent; he's easily one of the most dominant two-way forces in the sport.
- I wouldn't be surprised if Harden got "punished" in voting this year for the controversy surrounding his trade request.
- I'm all in on a bounce-back year for Richardson in Dallas. New threads and a little less on-ball responsibility should lead to a better defensive performance for him.
- The national consciousness is going to find out just how good Anunoby is defensively. A true 1-through-5 threat that can be deployed in virtually any scheme.
- Went back-and-forth between Anthony and Hayes making the All-Rookie First Team. Ultimately, I went with Anthony because I think he'll have more talent and structure around him. I expect Hayes to be part of some ugly units this season.
- I really wanted to call my shot on Aleksej Pokusevski making an All-Rookie Team, but that seems a little rich. His teammate, Maledon, should get more on-ball opportunities. There are a ton of solid candidates that'll miss out this year, highlighted by Anthony Edwards. There's a lot of backcourt clutter in Minnesota that I think will hurt him this season.
EASTERN CONFERENCE
TOP SIX
MILWAUKEE BUCKS
BOSTON CELTICS
MIAMI HEAT
PHILADELPHIA 76ERS
BROOKLYN NETS
TORONTO RAPTORS
- Let me get ahead of this: the Heat, Sixers, Nets or Raptors will jump to No.2 for me if any of them land James Harden.
- I have faith in Jayson Tatum (and to a lesser extent, Jaylen Brown) making leaps. They'll need Kemba Walker healthy for the postseason, but there's enough defensive talent and guard depth behind Walker (Marcus Smart, Jeff Teague) for the Celtics to survive a month or so.
- I'm beginning to warm on the Nets a bit, but I'm still nowhere near close to sold on their defensive personnel. Working out the kinks there, in addition to their stars inevitably missing time (rest or otherwise) lends me to think they're closer to six than they are to homecourt.
- The Sixers are on the opposite end of the Nets spectrum; the defense should hold them over as they work out kinks in their offensive attack. If the preseason is any indication, Joel Embiid and Ben Simmons should have a little more space to operate with.
PLAY-IN TERRITORY
INDIANA PACERS
WASHINGTON WIZARDS
ATLANTA HAWKS
CHICAGO BULLS
- I hate the play-in tournament rules. The Pacers should be in their own tier.
- The Bulls are the surprise here, but they have a nice mix of young talent and veterans. Billy Donovan should be able to walk the tightrope between getting organized and empowering the youth -- Wendell Carter Jr. was letting it FLY this preseason -- much better than The Former Head Coach (a.k.a. Jim Boylen) did.
- I want to be so much higher on the Hawks but their defense is terrifying.
THE REST
ORLANDO MAGIC
CLEVELAND CAVALIERS
CHARLOTTE HORNETS
NEW YORK KNICKS
DETROIT PISTONS
- The Magic should absolutely blow this thing up, but they won't. Steve Clifford is a fantastic defensive coach, and Nikola Vucevic is going to pick, pop and post the Magic into some annoying wins. Cole Anthony is a sneaky ROY bet, in my opinion.
- Of the rest of the "who the heck can defend" group, I find myself getting warmer on the Cavs. I'm kinda here for Contract Year Andre Drummond. The backcourt is fun; Okoro is going to be a stud. Kevin Love and Larry Nance Jr are pretty darn good.
WESTERN CONFERENCE
TOP SIX
LOS ANGELES LAKERS
DENVER NUGGETS
PORTLAND TRAIL BLAZERS
UTAH JAZZ
LOS ANGELES CLIPPERS
PHOENIX SUNS
- Even with rest days, the Lakers should be unfair defensively. They've also added enough offensive firepower to keep things moving on nights one of their stars sit.
- Man, the Northwest Division is going to be a bloodbath.
- I'm pretty high on the Suns, man. Having one of Devin Booker or Chris Paul on the floor at all times is a blessing.
- Rest days are going to drop the Clippers in the standings. Let's just say I don't think they're the fifth best team in the conference.
PLAY-IN TERRITORY
DALLAS MAVERICKS
HOUSTON ROCKETS*
MEMPHIS GRIZZLIES
GOLDEN STATE WARRIORS
- Once again, I hate the play-in tournament rules. The Mavericks are a lot closer to, say, the Nuggets than they are to the Grizzlies.
- I had no idea what to do with the Rockets, so I settled in here: if Harden gets dealt, it won't be until the season is well underway. His offensive prowess guarantees them a playoff spot, but there will be some awkwardness hovering over them. Well, more awkwardness than usual. If he happens to get dealt early on, they get dropped to the next tier and the Pelicans slide up here.
- Jaren Jackson Jr. and Justise Winslow missing early time will stink, but there's enough depth and room for internal development that I believe in Memphis fighting for a playoff spot. The mental makeup of this team is veteran-tough despite being so young. That should translate.
- I just can't get there on the Warriors as a sure-fire playoff team. There's a ton of pressure on Stephen Curry to do everything, and absolutely no margin for error elsewhere. They're already missing Draymond Green for the opener and possibly more; Klay Thompson is out for the year. Any blow to Curry will tank them.
THE REST
NEW ORLEANS PELICANS
SAN ANTONIO SPURS
SACRAMENTO KINGS
MINNESOTA TIMBERWOLVES
OKLAHOMA CITY THUNDER
- The Pelicans are an odd team; I like just about all of their players in a vacuum, but just can't get there with them as a collective group. I have too many questions about the offense to feel confident in a playoff season for him without a Hardenian caveat.
- I could wind up being very wrong on the Spurs. I like their young talent. They have vets that can help them snag close games. They probably need to trade those vets at some point this season, but do you really believe they'll do that? We'll see.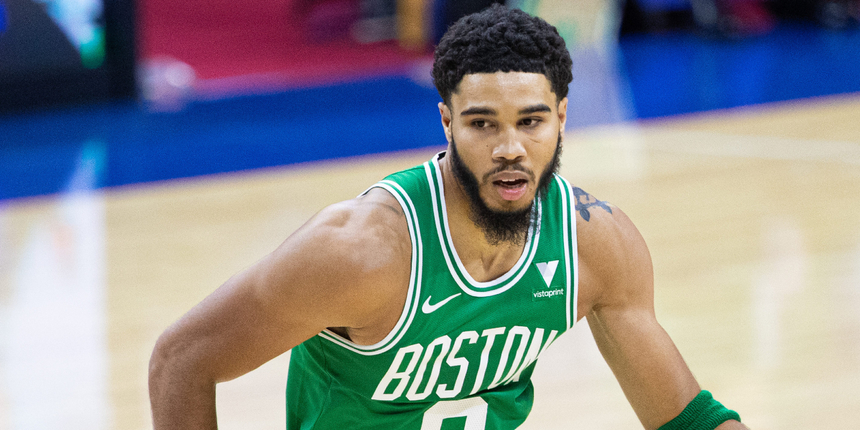 EAST PLAYOFFS
PLAY-IN TOURNAMENT
Pacers > Wizards for 7th.
Hawks > Bulls for 9th.
Hawks > Wizards for 8th.
- I think the Wizards have a little less to work through for the regular season, but the Hawks are a more talented team. In a one-off, I trust the Hawks a little more to get a win.
FIRST ROUND
Bucks (1) > Hawks (8) in 5.
Nets (5) > Sixers (4) in 7.
Celtics (2) > Pacers (7) in 5.
Heat (3) > Raptors (6) in 6.
- It's well established that my hesitation with the Nets as a top-four seed is their defense. Fortunately for them, the Sixers, while really good, don't have the type of player that could attack the Nets' weaknesses defensively. A moderately-low scoring, half-court battle swings in the direction of the team with Kevin Durant and Kyrie Irving.
SECOND ROUND
Bucks (1) > Nets (5) in 6.
- The Nets don't have a real answer for Giannis. This could also be a series where the lack of wing depth defensively could hurt; Khris Middleton could eat, assuming the Nets are deploying Durant-plus-help on Giannis.
Celtics (2) > Heat (3) in 7.
- Two deep teams with high-end talent and elite coaches. It could truly go either way, but I am (unreasonably?) bullish on the year Tatum is going to have. I trust Boston's late-game offense a little more than Miami's because of it.
EASTERN CONFERENCE FINALS
Bucks (1) > Celtics (2) in 6.
- If you're going to slow down Giannis, you need a wall with some size, and intelligent off-ball irritants to disrupt his handle. The Celtics have plenty of the latter, but still lack the former. Tristan Thompson is an upgrade over Daniel Theis in that regard, but I'm not sure it's enough. Jrue Holiday vs. Kemba Walker also projects as a matchup that might not bode well for Boston.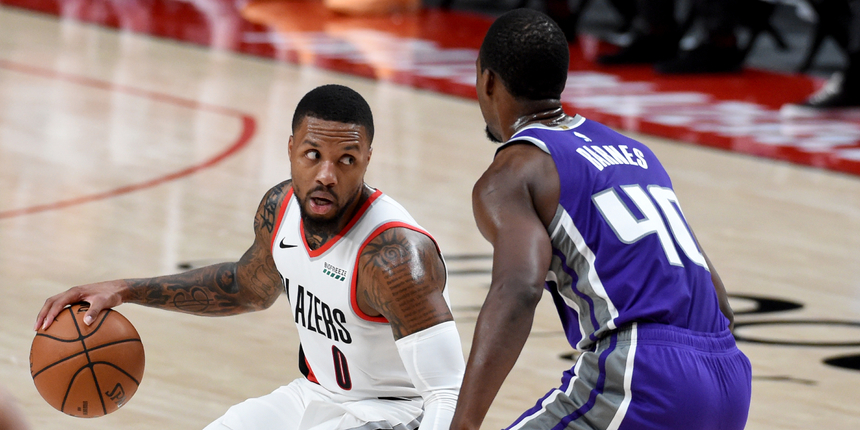 WEST PLAYOFFS
PLAY-IN TOURNAMENT
Mavericks > Rockets* for 7th.
Warriors > Grizzlies for 9th.
Rockets* > Warriors for 8th.
- If Harden is still there, this is how I see it playing out. I do think the Rockets have a much more talented team than the Warriors do. And yes, I hear your "Harden in big games" criticisms.
- If there's no Harden, then the standings shift a bit. The Mavericks beat the Grizzlies; the Warriors beat the Pelicans, and then I'd still have the Warriors beating the Grizzlies for the No. 8 spot.
FIRST ROUND
Lakers (1) > Rockets* or Warriors (8) in 4.
- The Lakers are just too good.
Clippers (4) > Jazz (5) in 6.
- Half-court creation in crunch time beyond Donovan Mitchell is -- well, I don't want to say it's a problem, but it's at least a question mark. The Clippers can slot George on Mitchell, Kawhi on Bojan Bogdanovic and still have enough goodness to bother Mike Conley. I just don't see the Jazz scoring enough to win a series like this.
Mavericks (7) > Nuggets (2) in 7.
- An upset that isn't really an upset. The Nuggets have question marks defensively, particularly against big wing creators. Doncic fits that archetype. There's no easy answer to the Doncic-Kristaps Porzingis pick-and-pop; cross-matching can only go so far because Doncic is comfortable hunting out switches. Doncic is also big enough to see over traps. He's unsolvable for the Nuggets without a midseason trade or an unexpected defensive leap from someone on the roster.
Trail Blazers (3) > Suns (6) in 7.
- I went back and forth on this a ton. Ultimately, the Lillard-McCollum backcourt has been in too many win-or-go-home games for me to believe they'll lose a Game 7 to an upstart Suns team -- even if Chris Paul is on the other side of that.
SECOND ROUND
Lakers (1) > Clippers (4) in 6.
- The Clippers are a little spacier in the half-court with their Serge Ibaka acquisition, but they feel a little short on playable creation aside from their stars. By that, I mean Luke Kennard or Lou Williams can run a little offense, but both are massive liabilities on the defensive end. Giving the Lakers (read: LeBron) a matchup to attack is a death sentence.
Blazers (3) > Mavericks (7) in 6.
- This comes down to the defensive personnel to bother each team's stars. The Blazers have wings long (Derrick Jones Jr.) or smart (Robert Covington) enough to annoy Doncic; I don't think Richardson is quick-twitch enough to deal with Lillard in space, and he's really the only option they have in that regard sans a trade.
WESTERN CONFERENCE FINALS
Lakers (1) > Trail Blazers (3) in 5.
- Even with the Blazers' offseason additions, they don't really have a body for LeBron. The Lakers collectively have enough length to blitz Lillard-led pick-and-rolls, and the size to fluster him at the rim if he makes it there.
NBA FINALS
Lakers (1) > Bucks (1) in 6.
- This is a series that will come down to shooting and half-court creation. The Bucks have more variance in the former, but the Lakers have LeBron freaking James to tip the scales in their favor on the latter. Overall, the Lakers have two of the six best players in the league and a deep roster. They should repeat.