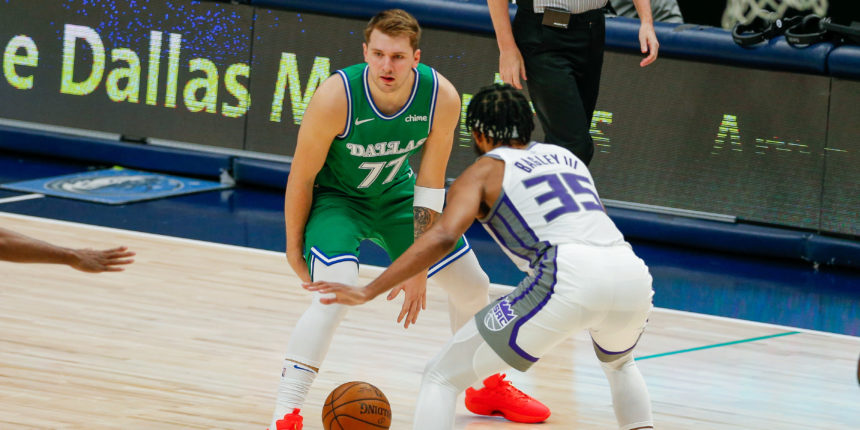 Luka Doncic ejected Sunday, is one technical foul away from suspension
Luka Doncic picked up two technical fouls on Sunday, forcing an ejection from the game in an eventual 111-99 loss to the Sacramento Kings.
Those two fouls bring Doncic to 15 technical fouls on the season. One more tech would result in a one-game suspension.
"I won't get another one," Doncic said. "Don't worry."
Doncic and Dwight Howard lead the NBA in technical fouls this season with 15 each.
The Mavericks' superstar still finished with 30 points, six rebounds and six assists in the loss. Head coach Rick Carlisle also received two tech calls and an ejection from the game.
"Look, I set a poor example tonight by getting two myself," Carlisle said. "That's on me. I apologized to the team after the game for it, too. It's not the right example."
The Mavericks are now in a three-way tie at 36-28 for fifth place in the Western Conference, along with the Portland Trail Blazers and Los Angeles Lakers.