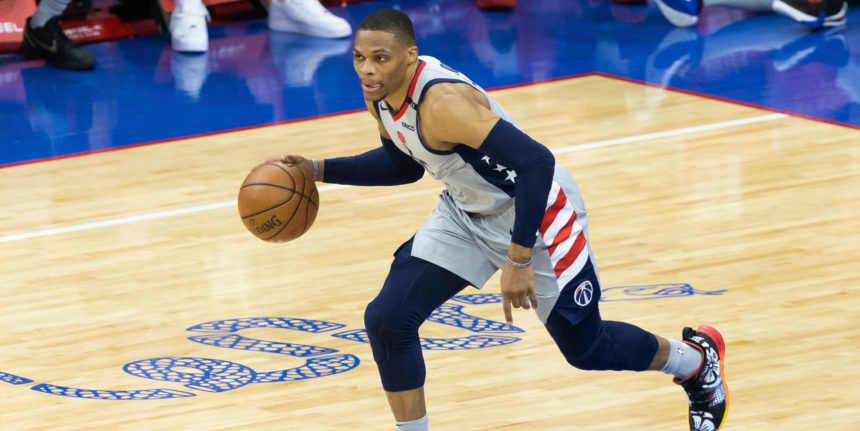 Lakers acquire Russell Westbrook from Wizards in blockbuster deal
The Washington Wizards have reportedly traded Russell Westbrook, a 2024 second-round pick and a 2028 second-round pick to the Los Angeles Lakers for Kyle Kuzma, Kentavious Caldwell-Pope, Montrezl Harrell and the No. 22 in the 2021 NBA Draft (which was later traded for Aaron Holiday and Isaiah Todd).
This is a major addition for the Lakers, and it cost them three rotation players and a first-round pick.
Last season, the 32-year-old Westbrook averaged a league-leading 11.7 assists per game, and also contributed 22.2 points and 11.5 rebounds per contest.
Harrell opted into his $9.7 million player option to facilitate the deal. With the addition of Westbrook, it seems Dennis Schroder's days in L.A. are numbered, as he will enter unrestricted free agency next week.