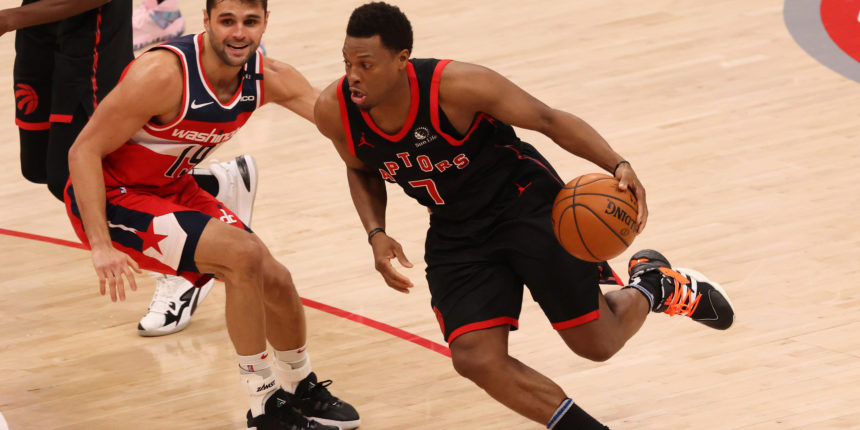 Kyle Lowry says he'll retire a Raptor one day, unsure about immediate future
On Wednesday, Kyle Lowry addressed the recent trade rumors and indicated that he's simply not sure about his immediate future. However, he did say that he wants to retire as a Toronto Raptor one day, even if it means he has to sign a one-day contract at the end of his career.
Lowry's full comments:
"I will retire as a Toronto Raptor. If I'm here... I will retire as a Toronto Raptor. A one-day contract, hey, whatever happens.
"What I would like to see is finish the season out as strong as possible. Whatever happens, happens. At the end of the day, myself, my agent, the organization, everyone has to do what's best for them. Everyone has to do what's best for them in their situation. Who knows what that is, right? Who knows what that's gonna be, who knows what time's gonna tell."
Source: Jack Maloney of CBS Sports
ANALYSIS: In his nine-year career with the Toronto Raptors, Kyle Lowry has averaged 17.6 points, 7.1 assists, and 4.9 rebounds in just over 34 minutes per game. Lowry has also been named to six All-Star Games while in Toronto, and of course helped lead the franchise to its first-ever championship in 2019. Whatever the future holds for Lowry and the Raptors franchise, he is sure to go down as one of Toronto's greats when it's all said and done.