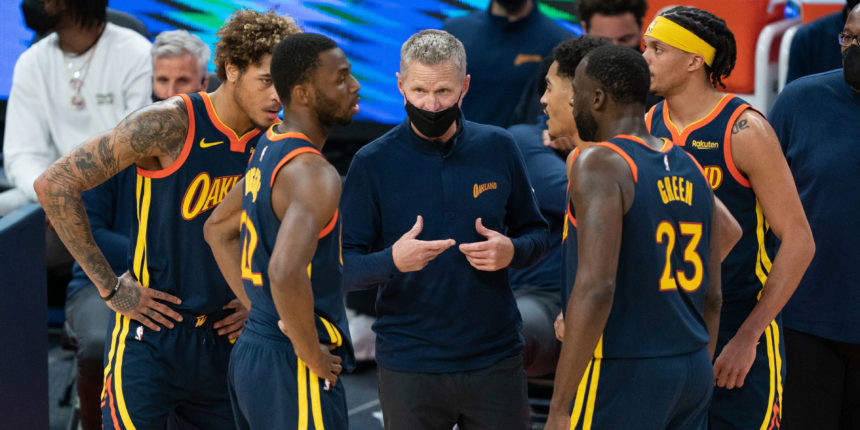 Kerr, Barkley, Pierce among NBA figures speaking out against Georgia's voting law
After a year in which the NBA fraternity was more politically involved than ever, several key figures are speaking out about what has transpired in Georgia.
Last month, state lawmakers overhauled existing election protocols with the passage of a controversial law that includes restrictions that some activists say are reminiscent of the Jim-Crow era.
Supporters of the law have argued that the changes will restore voters' confidence in the election process and make elections more secure. However, civil-rights advocates say that the restrictions are aimed at voter suppression, and Golden State Warriors head coach Steve Kerr agrees.
"It's bullsh**," Kerr told BasketballNews.com in a phone interview. "In the past, it was whether you could count how many beans are in a bowl or a literacy test. Now, it is more sophisticated and subtle. [It's a new way of saying], 'Let's keep black people away from the polls.' It's obvious, and now that I'm talking about it, I'm all worked up about it."
Over the last year, many NBA figures have tried to affect change with their words and actions, including Kerr, Philadelphia 76ers head coach Doc Rivers, former Atlanta Hawks head coach Lloyd Pierce, Phoenix Suns point guard Chris Paul and Denver Nuggets forward Paul Millsap among others. Pierce encouraged Georgians to vote and even volunteered as a poll worker at State Farm Arena in Atlanta. Millsap owns a 44,000-square-foot training facility in Georgia's DeKalb County, and he turned it into an early polling location where 15,237 Georgia residents voted, according to The Washington Post.
"The new laws in Georgia are not about fraud; they are about turnout," Kerr said. "There is no evidence of fraud. This is all about turnout."
Basketball Hall-of-Famer and Turner Sports analyst Charles Barkley echoed this sentiment.
"I go to Atlanta every week, so I see this stuff," Barkley told BasketballNews.com in a phone interview. "And when you think about it, it's crazy: John Lewis died not that long ago, and he was fighting for voting rights in the black community 60 years ago. Now, it's 2021 and we're still fighting the same fight."
Pierce has not said much publicly since being dismissed by the Hawks on March 1, 2021. But when he heard that BasketballNews.com wanted to speak with him about what is happening in Georgia, he opened up.
"I am still working with Doc and the Black Male Voter Project," said Pierce, who's a member of the National Basketball Social Justice Coalition and chairman of the nine-member NBA Coaches for Racial Justice committee. "The year 2020 taught us that the confrontation of reality is necessary. You have to confront it, and it is not a quick fix.
"Last summer, when the other teams were in the bubble, this became a mandate from the league and the other teams: Become aggressive. So from there, we did a lot of work pertaining to voter registration groups, LeBron's 'More Than a Vote' campaign, along with NBA coaches, football players, baseball players and other athletes."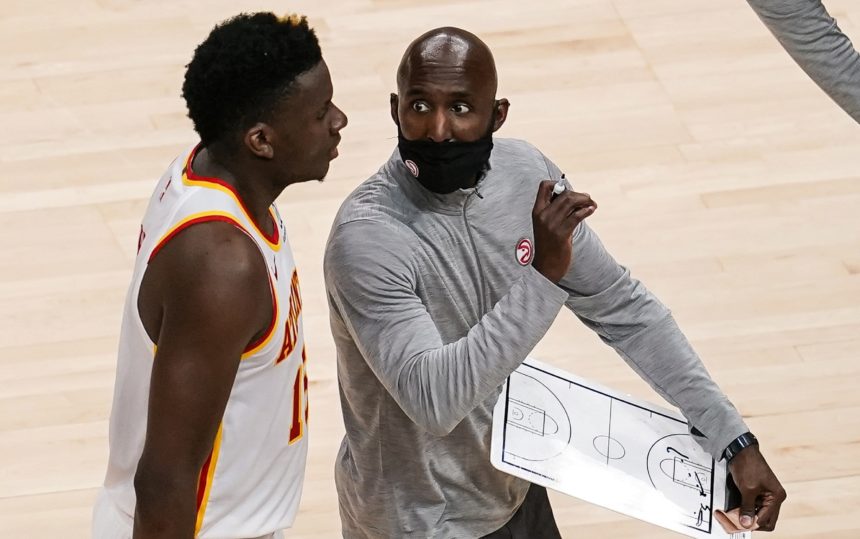 "More Than a Vote," a voting rights group that was launched by Los Angeles Lakers forward LeBron James, ran ads in Georgia to promote voting, provided rides to the polls and more.
"The Voting Rights Act of 1965 made it easier to vote. This bill makes it harder," Pierce added. "It is a reaction to losing, and it's targeted at specific groups. The people standing in long lines to vote in Fulton County are people of color, and this bill bans bringing elderly people a bottle of water."
According to USA Today, Senate Bill 202 was signed by Gov. Brian Kemp on March 31. Certain provisions will go into effect on July 1:
Special ballots will be created for nonpartisan elections.
Ballots must be printed in black and white ink on security paper.
A cutoff date of 11 days before a primary, general election or runoff election for mail-in ballot applications.
A deadline for the issuance of absentee ballots at least 25 days before a federal primary, general election or special election or 22 days before a municipal general election or primary.
A Georgia state driver's license number, ID card number, date of birth and the last four digits of a social security number or another approved form of identification must be printed on the outside of an absentee ballot.
New conditions for rejecting absentee ballots if certain requirements are not met.
Offering money and gifts – including food or drink – to a voter is prohibited, but poll officers are permitted to distribute materials encouraging voter participation as required by law and may also make self-service water available to voters.
Michele Roberts, executive director of the National Basketball Players Association, noted that "the legislation that passed is god awful, but thanks to the work by those who pushed back, some (though not all) of the more offensive provisions were removed, e.g. [banning] 'souls to the polls.'"
The election reforms came after U.S. President Joe Biden defeated Donald Trump by 11,779 votes in Georgia in last year's general election. Democrats Raphael Warnock and Jon Ossoff also won two Senate runoff elections in January, which gave control of the U.S. Senate to the Democratic Party.
Biden called the law "un-American" and described it as a "blatant attack on the Constitution and good conscience." Trump also slammed the bill, but he deemed the measure "too weak."
What has happened since has made America more divided instead of united.
As a practical matter, Kemp's signature has undone all the work that Pierce and other NBA figures put in with the assistance of Stacey Abrams, a Democratic Party leader in Georgia who knew how to make the necessary changes to open up more voting stations and polling places in minority neighborhoods. Bill 202 called for a reduction in ballot drop boxes and other changes that would have the heaviest impact in the state's largest counties, including Fulton County (which includes the city of Atlanta), where people wanted in line for several hours to vote.
The solution?
"There needs to be a new plan," Pierce says, "so that people are not afraid to vote as an act of protest."