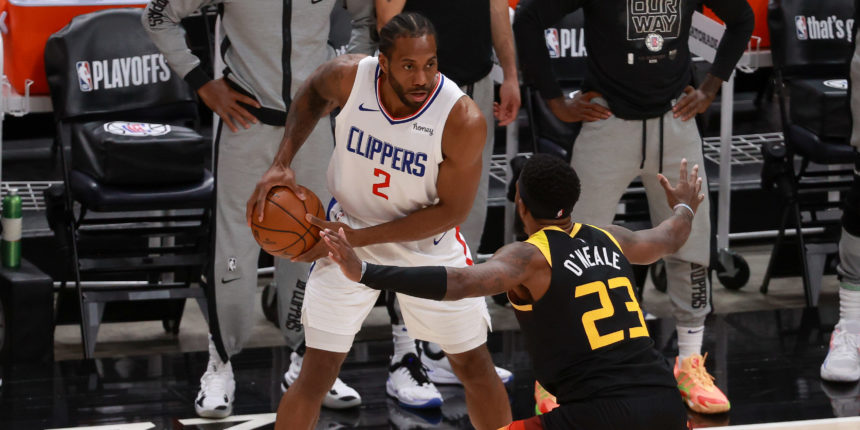 Kawhi Leonard signs four-year deal with Clippers, includes player option
Kawhi Leonard signed a new four-year contract with the Los Angeles Clippers on Thursday, including a player option, solidifying the star's future with the team, league sources told Yahoo Sports.
Source: Chris Haynes/Yahoo Sports
ANALYSIS: Haynes also added that Leonard still has no timetable on his return from ACL surgery, and is expected to miss "a significant portion" of the 2021-22 season. Shams Charania of The Athletic reports that Leonard's deal is worth $176.3 million over the four years.