In life, opportunity is everything. In sports, it's a necessity to succeed.
Holding the honor of being the first native of India to play professional basketball on an international stage, Eban Hyams found his chance elsewhere.
Having recently turned 42 years old, he shared his life story — a tale of hardship, perseverance and purpose.
"If I can inspire somebody and change someone's mind and help somebody get through something in life, then why not?" Hyams told Basketball News over the phone. "Because I didn't have a silver spoon. I grew up in a single-parent house. My father passed away when I was seven. So we came through hard times, but hard times make people stronger.
"So that's why I tell people, 'Don't worry about your situation now and how hard it is. Believe me, it's actually making you stronger for the long run.'"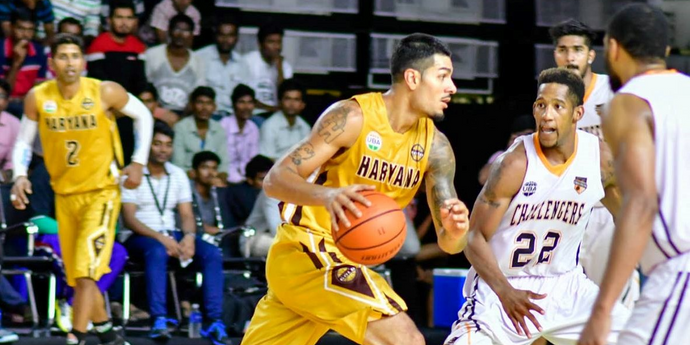 Born and raised in Pune, Maharashtra, India, Hyams dreamt of being a professional athlete. At that time, he hadn't even thought about basketball with only a 10-foot hoop and one Size 7 ball to use. Instead, he played cricket (the most popular game there) and soccer (the first game he loved), and Hyams excelled at both at The Bishop's School. A career in sports, though, was a rarity without the proper connections and finances.
Tragically, when he was just seven years old, his father Erick died. Hyams and his two siblings lived near their uncle's army base with their mother Marilyn, who worked late hours to support her children, so Hyams' aspirations appeared to be a fantasy. However, young Eban was quite persuasive, and his mom kept an open ear.
With family living over six thousand miles away in Australia, Hyams and his family moved abroad to Sydney when he was 12. He was met with many challenges he hadn't faced, including racism, but pushed through.
Soccer wasn't as big of a deal in Australia as it was back home. Two sports were: Basketball and rugby. Trying his hand on the pitch, a scrawny, teenage Hyams "almost killed myself a couple of times," which led him to a hardwood floor for the first time in his life.
"I couldn't touch the nets, couldn't make a basket to save my life. I didn't even know that much about the game," Hyams said. "We didn't come from a basketball background, didn't have the fundamentals. I just was so far behind. But, I just had passion and I just blocked out all the noise and just kept at it, kept playing 'til I just eventually started growing and getting better."
While his uncle and siblings were in his ear telling him to stop wasting his time and work in information technology, engineering or the medical field, Hyams was busy watching NBA games and improving in the gym. He had ambition, and was dead set on making it to the Association.
At 15, Hyams began competing on the court as he attended Cambridge Park High School. As he grew in size and stature, so did his game. Eventually, he earned a scholarship to Terra Sancta College (now known as St John Paul II Catholic College) and suited up there. His talent was so special that it caught the attention of the Penrith Panthers, a semi-pro club in the Australian Basketball Association. He played there for three seasons before deciding a move to the United States was his next toward achieving his objective.
Hyams needed to be around good players and good coaching, and his first stop was the College of Coastal Georgia, a junior college in Brunswick. After one year in the States, Hyams came back to Sydney. Awaiting him was an open invitation to play against the Boomers — the Australian national team.
"They were going to the Olympics at that time in 2004. It was like my coming out party because no one knew who I was," Hyams said. "And I just came and showcased, and I balled out in that game. I even had probably one of the best poster dunks on the best defender who used to guard Kobe (Bryant) and LeBron (James) for the Australian team [Glen Savel]."
The showing impressed Aussie head coach Brian Goorjian so much that he tried to convince Hyams to go to Metro State in Colorado to play under Mike Dunlap, who Goorjian had coached against in the National Basketball League in previous years. Even so, despite having the chance to play for a powerhouse Division II school with two recent championship seasons, Hyams he'd only get to the NBA by being a Division I athlete. So, he declined the offer and went back to the U.S.
Hyams instead chose to transfer to Perimeter College at Georgia State University in Decatur. Unfortunately, his playing time wasn't up to par with what he was looking for. With talented guards already there, it was tough sledding to find a spot in the rotation. Any possibility of going D-I and previous offers he had vanished. And just like that, in 2005, Hyams' college career was over.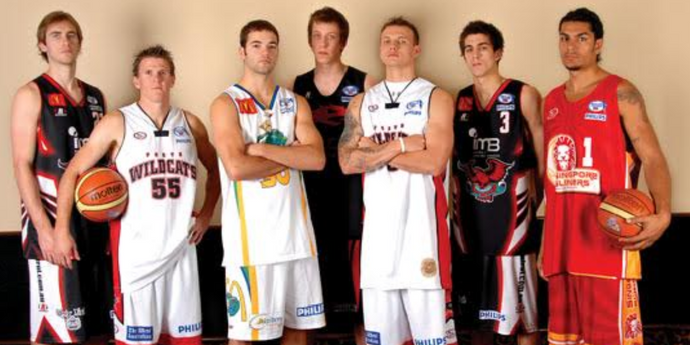 Again, Hyams returned to Australia. Garnering little interest from teams, he figured a new short-term goal was in order: Reach the NBL. Thankfully that summer, the AND1 Tour hit his part of town. Daniel Moldovan — who nowadays represents talents like Josh Giddey, Dyson Daniels, Xavier Cooks, Mojave King and more from the country through Octagon Sports — was able to get Hyams on the team.
"I went on tour with them in 2005 across the country. I just held my own and I got the nickname 'Do It All.' Cause I was shooting, passing, dunking, rebounding, getting blocks, getting steals. And nobody got me in AND1," Hyams recalled. "Like, they were trying to get every player that played on the team (to do it). The best thing is that I held my own and it was the best opportunity and a great way for me to get exposure for the NBL."
And so, following another stint in the ABA with the Sydney Comets, another team came calling. In their first season as a part of the NBL in its efforts to connect Asia and Australia, the Singapore Slingers offered Hyams his first professional contract ahead of the 2006-07 campaign.
"It was like such a sign of relief because I think there were so many naysayers around me that were like, 'You're never gonna be a pro player, man. You're wasting your time.' They just wanted to prove me wrong, you know? And I didn't necessarily want to prove them wrong. I wanted to prove myself right, that I knew that I could do that," Hyams said.
"I think just being able to say that I made it and I didn't listen to (those doubters) and I didn't give up. I said when I signed that first contract and finally was a professional athlete, that is a moment that I'll never forget and that's something that nobody can take away from me."
Even with achieving what he set out to do, Hyams' debut season didn't go quite as planned. For one, after putting together a successful summer league with the team, he wasn't afforded the minutes he believed he earned. On top of that, the travel from country to country was exhausting.
"Joe Ingles and me were rookies that year. I had better numbers than Joe Ingles (during the summer). The difference is that he got to start on the team and I really wasn't getting (the same chance)," Hyams said. "I was averaging 5 minutes of court time and I was averaging 5 points at the same time. And I really wasn't too happy sitting cause I felt like I was good enough to play and I proved myself.
"We kept flying back to Australia every weekend to play. So a nine-hour flight to play three games and then to fly right back. And it was a lot of other different challenges. It was tough."
He felt coming back to the NBL for another year wouldn't be the best idea, so he turned down the Slingers and played for the ABA's Bankstown Bruins for a bit. He then trekked west to Israel to try out for Hapoel Galil Elyon in the Israeli Basketball Premier League.