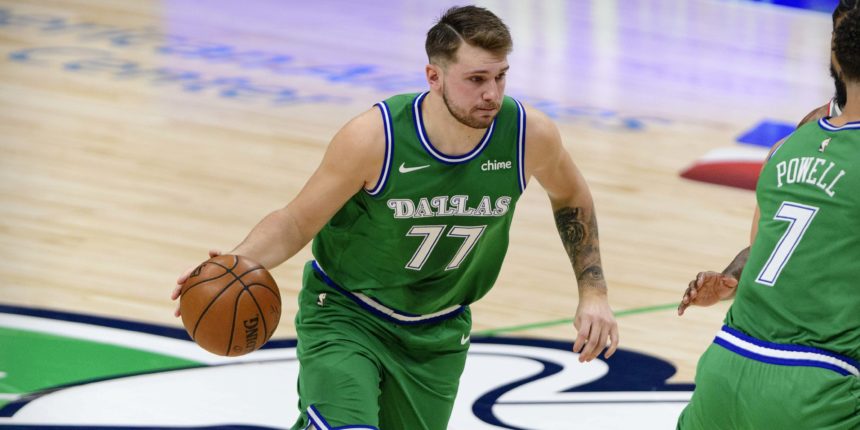 GM Donnie Nelson: Having Luka Dončić will help Mavs recruit stars
On Friday, Donnie Nelson, the Dallas Mavericks' general manager and president of basketball operations, addressed the media to discuss the 2021 trade deadline, the acquisitions of J.J. Redick and Nicolò Melli, the buyout market and much more.
During this interview, Nelson was asked about how building around Luka Dončić compares to building around Dirk Nowitzki. Nowitzki spent his entire 21-year career with the Mavs and then passed the torch to Dončić, who is the team's current franchise cornerstone.
"Man, it's completely different," Nelson said. "One guy is an open shot waiting to happen, and the other guy was a shot-taker and a shot-maker. I think, in terms of free agency, who doesn't want to play with a Jason Kidd? Who doesn't want to play with a Steve Nash? I think in terms of recruiting, it's much better to have a 'true quarterback' that has the abilities that [Dončić] has.
"It's ironic that two of the greats... when I saw Luka play for the first time, I'm like, 'Man, that's a 6-foot-7 Steve Nash that can shoot it and this and that and the other thing, but he rebounds like Jason Kidd.' To have [a player who's a combination of] two of the greats that were right here in Dallas, it's going to make our recruiting efforts a lot smoother."
In today's NBA, where so many stars want to team up and play together, Nelson makes a good point. Dončić's talent and style of play will likely make him an attractive running mate. If he's willing to reach out to fellow stars and recruit them, that could really help the Mavs too. The fact that Dallas is the fifth-largest market in the NBA can only help the Mavericks' pitch to marquee players as well.
This season, Dončić is averaging 28.6 points, 9.1 assists, 8.3 rebounds, 2.9 threes and 1.0 steals on 48.2/36.7/74.8 shooting splits. Perhaps most impressive is that he just turned 22 years old and still has room for improvement.
Back in December, a Serbian reporter asked Luka about the possibility of playing with his good friend Nikola Jokic of the Denver Nuggets someday. Dončić jokingly replied (in Serbian): "If Jokic wants to come over, he should come over. He knows he wants to."
Dallas has the eighth-lowest payroll in the NBA this season, and they only have $84,970,945 on their books for next year (which is the fifth-lowest in the league). The Mavericks want to keep their cap flexibility, so that they can be players in free agency in the near future. They could also try to land a star through a trade, as they tried to do in 2019 when they traded for Kristaps Porzingis.