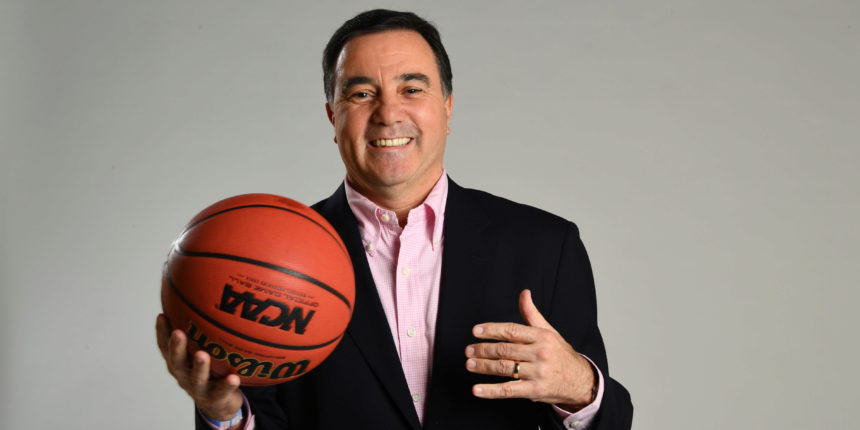 Fran Fraschilla Q&A: 'If someone wants to take a chance on me, I'd consider coaching again'
Fran Fraschilla has worked at ESPN for nearly 20 years, providing college basketball analysis and contributing to their NBA Draft coverage. Before that, he worked as a college basketball coach for nearly 20 years. Fraschilla is a perfect example of a "basketball lifer."
In recent years, I've gotten the chance to become close with Fran, mainly because we've bonded over our passion for the game. In this Q&A, Fraschilla discusses how he fell in love with hoops, his New York Knicks fandom, his coaching career, his transition to broadcasting, whether he'd coach again, and more.
How did your love affair with the game of basketball begin?
Fran Fraschilla: Simply growing up on the playgrounds of Brooklyn, New York, as a kid. It was called, at that time, the city game. Basketball was the city game because it was easy to grab a ball, go to the park, and play on the asphalt. I grew up in an era where the New York sports teams were really popular: the Mets, the Jets, the Knicks, and the Rangers. I played all sports seasonally. I played a lot of baseball as a kid, but I gravitated to basketball when I was 12 or 13. That's when I really fell in love with the game. I fell in love with practicing, and I fell in love with watching the Knicks play. They were such a great team when I was a kid -- they played the right way. I've been around the game since I was 12 years old and since then, I literally haven't gone a single day of my life (which is 50 years now) where I haven't thought about basketball in some way shape or form. It's been that big a part of my life.
You mentioned you were a Knicks fan growing up. Although it was before my time, I know those Knicks teams were great, with guys like Walt Frazier, Earl "The Pearl" Monroe and Willis Reed among others. What did those teams mean to you, and did you have any opportunities to go to Madison Square Garden to see them play?
Fraschilla: Well, Walt "Clyde'' Frazier just turned 76 and it seems like it was just yesterday that we were trying to buy Puma Clyde's, when we could save the money. It was a big deal in New York back then when he signed with Puma. The Knicks probably shaped my love affair with basketball. I did go to a number of Knicks games when I was a kid. I'd go anytime my dad or my uncle could buy tickets. We would usually sit in the upper tiers of Madison Square Garden. Because I loved the game so much, I'd go to the park, in the playgrounds in New York City, and try to emulate my heroes: Clyde Frazier, Bill Bradley, and Earl "The Pearl" Monroe. I also fell in love with college basketball about that time too. It was completely different back then. We didn't get 2,000 games broadcast every season like today. You'd hear about teams like UCLA, North Carolina and NC State, but college basketball was only on TV probably on an average of maybe three or four times a week, which gave me a hunger for college basketball. I had a hunger for going to Madison Square Garden, not only to watch the Knicks play but also for college basketball games too. And quite frankly, those were cheaper tickets so it was easier for me to go. My love affair with New York basketball for both the Knicks and college basketball hit me when I was about 12 years old and it really hooked me on the game for a lifetime. My early days of growing up in New York around those great Knicks teams had a huge impact on me, and it's a big reason as to why I love the game so much.
Were there any other specific players or figures in basketball that influenced you growing up?
Fraschilla: Yeah, I had heroes. A guy that was my idol while I was growing up was named Ernie DiGregorio who played at Providence College. They went to the Final Four in '73, and they also had a player named Marvin Barnes. Ernie was like a 6-foot, short, Italian guy, who was an unbelievable passer. Since he was short and Italian, I related to him immediately. Ernie ended up being NBA Rookie of the Year with the Buffalo Braves and was one of the greatest passers of all-time. He was to that era similar to what Steph Curry was at Davidson. He was a magnificent player. I always tried to watch Providence games on TV, I'd go see them play at the Garden, and afterwards I'd go to the park the next day and work on my behind-the-back passes against the wall. Ernie DiGregorio was the first player that really influenced me because I could identify with him.
At what point in your life did you realize that you wanted to be a basketball coach? And how did the early part of your coaching career unfold?
Fraschilla: Well, I'm very lucky because I started wanting to be a coach from the time I was 12, 13 or 14 when I was falling in love with the game. I also sensed that I was going to be somewhat athletically challenged, so I knew that if I wanted to have a chance to be an NBA player, I had to think about coaching immediately. I felt that I had to always be the smartest guy on the court. At my size, to be able to get on the court and stay on the court, I had to outthink people. I did that in baseball and football as well. The idea of becoming a coach came to me naturally. When I went to Brooklyn College, a Division III school, I had to choose between either playing on the team or coaching junior varsity back at my high school. I chose to coach. I was literally only 18 or 19 years old when I started coaching at my high school. Before I started that job, the varsity head coach said, "Listen, we can work this out and you can actually be the JV coach. Although you're not a teacher, I'm going to put you in charge of the team." And that's when my coaching career began.
My senior year in college, I was an assistant coach at New York Tech, which was a Division II school at that time. We were one of the best teams in the country. We actually went to the national championship game, which was televised on ESPN in 1980, ironically. As you can tell, I started my coaching career pretty early. I used to work summer basketball camps when I was in college all up and down the East Coast and in the South. I got to know a lot of coaches during that time. I would go to a lot of high school games and meet coaches. I built up a network of people while I was in college that helped me get into college coaching. During that run with New York Tech, we had to beat Northern Michigan in the quarter finals in Marquette, Michigan. Northern Michigan had an assistant coach by the name of Tom Izzo. That was the first time that I met Tom. Right after I finished college, I graduated in three-and-a-half years, I was hired as a full-time assistant coach at Rhode Island. I was only 21 years old and I had to be the youngest full-time coach in the country. I had worked at their basketball camp for three summers and so they got to know me. They came to like me, and I think they saw me as a hustler. I was very fortunate to start my career when I was so young, but I worked hard to put myself in a position to network with people where I could get opportunities and it worked.
You were an assistant coach at a number of schools. You mentioned New York Tech and Rhode Island, but you also coached at Ohio, Ohio State, and Providence. However, in 1992, you were hired to be the head coach at Manhattan College. Did you feel that opportunity was your big break?
Fraschilla: There's no question about it. I grew up always wanting to be a coach in college, so getting that first opportunity to be a head coach was a huge break. To be able to go to Manhattan, which was home for me since I grew in the city of New York, [was special]. And it was a place that had just started to build its basketball tradition under Steve Lappas. I felt very fortunate to replace him. It was a great break for me. Lappas left me a very good team. It took me five or six games to grow into the job because until you call that first timeout or make that first substitution, you're not really sure that you can do it. I was fortunate to get a great opportunity to go home and I inherited some great guys who turned out to be great players. In my first year, we went to the NCAA Tournament, which was the first time in 38 years that Manhattan made it. So yeah, that was definitely my big break!
What were the biggest transitional challenges for you going from assistant coach to head coach?
Fraschilla: There were some big ones; being responsible for the entire program was the main one. Being responsible for 13 to 15 young men both on and off the court is a huge obligation and commitment. I was really prepared for most of the things that a first-time head coach has to be prepared for, in terms of coaching philosophy, discipline, and things of that nature. However, when you're actually having to make decisions as opposed to suggestions, I felt that weight. Every decision I'd make for my program was going to affect one or more of the 15 players. It puts a big weight on your back and that took time getting used to. Overall, I was pretty prepared to make decisions and not much took me by surprise. I'm very fortunate. I worked for a Hall of Fame coach in Gary Williams, I worked for a great coach in Danny Nee, and I worked for a great coach in Rick Barnes -- who just hit 700 wins. I saw a lot of things I wanted to do as a head coach while working for them and I saw things that I didn't like. I came in with a pretty good sense of who I was and what I wanted to be about. I had a good game plan.
How would you describe yourself as a head coach?
Fraschilla: I was highly organized, maybe to the point of being anal even. I was very intense, I stressed competitiveness and I was very much into attention to detail. I was also really big on special situations, preparation, player development. I had a sense that my job was to make sure that if you stayed with me for four years that I could get every single ounce of talent out of you -- both on and off the court. I was never going to be satisfied with any success that a player had obtained until he left me. One of the great compliments I ever received was when one of my players, Lavor Postell, went to the New York Knicks and he came back and told me that my practices had prepared him for the NBA. He made the league and stayed in for five years. My overall philosophy as a head coach was to leave no stone unturned with my players.
After four years at Manhattan, and two NCAA Tournament appearances, you made a move down the street to be the head coach of St. John's. How did that experience go, and what would you say was the biggest difference of being the head coach at St. John's compared to Manhattan College?
Fraschilla: Well, I didn't necessarily grow up in New York wanting to be the coach at St. John's, the idea never really floated my boat. Actually, once I got out of New York and went to Rhode Island and Ohio as an assistant coach, I thought more about possibly being the head coach of a Big Ten school or a place like that. What happened was that when the St. John's job opened, I wasn't their first choice. Guys like John Calipari and Rick Majerus turned down the job. I had so much success at Manhattan that I became the people's choice, so I got the job and I went to St. John's. The best thing about it was my recruiting ties never changed. However, instead of recruiting the second- or third-best player on an AAU team in New York, I could recruit a guy like Ron Artest, and players like that. That made the transition easy for me. In two years, we rebuilt the program. I had two top-five recruiting classes, we went to the NCAA Tournament. I had started to get some interest from a number of schools around the country. Although I turned them down, the Priest at St. John's was not necessarily thrilled about it. The truth is I never felt that I was the school's guy so after two years, we parted ways. I went to the University of New Mexico. I ended up coaching for nine years and went to eight postseasons as a head coach. Then, I got an opportunity to go to ESPN. I thought I'd go back to coaching and I never have.
In your two years at St. John's, you guys were in the "old" Big East, which I think we all miss. During that time you coached against some big-name coaches -- guys like Jim Boeheim, Jim Calhoun, Leonard Hamilton and the late John Thompson. What was it like coaching in the Big East, and how do you think that experience developed you further as a head coach?
Fraschilla: It was great, I loved it! In my two years there, the conference had 13 teams at the time and we won on the road in 11 of 12 of those environments -- in only two years. We had great players and that's a compliment to those teams, that we were able to win going against some of those great coaches on the road. It was fun to match wits with Calhoun, Boeheim, John Thompson and some of the other great coaches. I really enjoyed it. I was a competitor and we got St. John's back on track. They hadn't been to the tournament in five years before I got there and in my second year, we got back to the tournament. I left behind a team that went to the Elite Eight the next year. I was excited to be part of that league for a while -- it was fun.
You coached some interesting players during your time at St. John's. The first one I'd like to ask you about is Felipe Lopez. Some of our younger readers might not remember Felipe, but he was an absolute phenom coming out of high school. Would you mind sharing a little bit about your time with Felipe?
Fraschilla: Felipe Lopez was before the social-media era, but at the beginning of the internet era. He was considered one of the best high school players in the country his senior year. He got a lot of attention because he was a New Yorker. I was still in Manhattan his first two seasons at St. John's and he had some good seasons, but their team didn't have success and he was thought of as a flop. There is a "30 for 30" show called the "Dominican Dream," which came out last year; it's a great recap of his story. Anyway, I took over at St. John's his junior year. We had Felipe and Zendon Hamilton, another McDonald's All-American. The first year I was there, we established a culture. The second year, we got into the NCAA Tournament for the first time in St. John's in a while. In Felipe's senior year, we had a guy named Ron Artest on the team, now known as Metta World Peace, and we got into the tournament again. Felipe was able to redeem himself that year and he went on to be a first-round pick of the Vancouver Grizzlies. He played in the NBA for about five years. He had a serious knee injury during his fifth season, I believe. It was an exhibition game, and he was on the Minnesota T-Wolves, at that point. His career was just starting to blossom and that knee injury essentially ended his career. I was really pleased to get a chance to coach Felipe. He was a prince of a guy and he was really the prince of New York City because he was like royalty there.
How was it coaching Ron Artest and, at the time, what type of future did you think he would have in the NBA?
Fraschilla: I knew he was going to be an NBA player because it was obvious. I didn't have to be Jerry West to figure that out. He was 6-foot-7, 235, a massive young guy and a freight train of an athlete. He was highly competitive, sometimes volatile, but we mixed well because I was sometimes volatile too. I would challenge him some days and he would challenge me too. I used to try to get a feel for when I thought he'd lose his temper and I would lose my temper first to disarm him a little bit. I loved coaching him though, he was one of the most competitive guys that I ever met. He had a long NBA career, and obviously not everything went his way in the NBA, but he ended up playing for 17 years, winning a world championship with Kobe and the Lakers. I'm really proud of him because he's been a real advocate for mental health, which is a huge deal right now among pro and college athletes. Metta is just a great human being. He's done a lot for people, and I loved coaching him.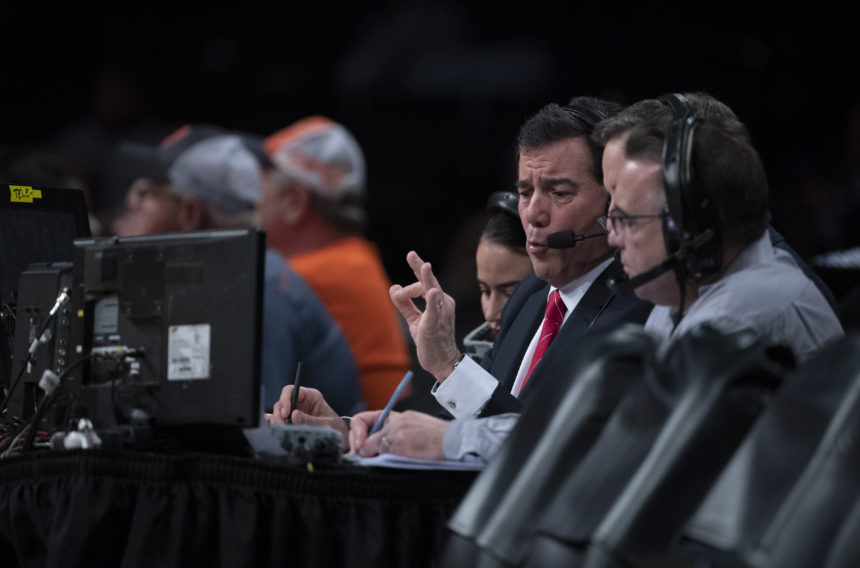 After two seasons at St. John's, you moved out West to become the head coach at the University of New Mexico in Albuquerque. I'd imagine this would have made for an interesting conversation with your family when you brought up the idea of moving from New York City to New Mexico. Can you walk me through how that all went down? And then also how your career took an unexpected turn when you were hired by ESPN to be a college basketball analyst.
Fraschilla: Once I left St. John's, I had a year off to gather my thoughts and do a little TV work. Then, I had a series of job offers. I ended up taking the New Mexico job. My wife was from Texas, New Mexico had a great reputation because of The Pit, and the Mountain West was just forming; they were in the old WAC before then. Unfortunately, I was kind of a fish out of water there. We went to three postseasons, but the situation was completely unique to me. When I got there, we had guys that weren't interested in going to school, they were on an NCAA probation when I got there and it was definitely a culture shock for me. Albuquerque is a beautiful place, but I felt like I was in the middle of nowhere. That was hard for an East Coast guy, like me, who was from New York City to get used to. While I was there, we had three assistant coaches in my first year at New Mexico: Troy Weaver, who is now the general manager of the Detroit Pistons, Joe Dooley, who is the head coach at East Carolina, and Darren Savino, who is the associate head coach at UCLA. I had a great staff out there with me, but we were all East Coast guys and we were a little out of our element. I spent three years out there, we made three postseasons, and then I had a chance to go to ESPN. I thought it would be good for my family and I had gotten a little worn out mentally out there. I got the chance to go to ESPN around 2002 and that meant that we could move our family to Dallas, where my wife's from. I fell in love with doing TV. I got a chance to watch my two sons grow up, I got a chance to impact their lives as far as being able to work them out in the offseason (since my season was basically just for eight months because TV only goes from November to April). Both of my sons went on to play Division I basketball and they're both in basketball right now. I wouldn't have traded that transition for anything because I've had a great 18-year run at ESPN so far.
How has your role at ESPN changed since you first started there?
Fraschilla: Well, I think I've grown into a place where I know the TV business backwards and forwards. I try now to counsel young broadcasters. I've learned a lot. I've always been not only a mentor as a coach or as a broadcaster, but I'm a lifelong learner. Television is not a place where they necessarily train you. If you went to a school at Syracuse or Missouri and studied broadcasting, that's one thing, but for a former coach or a player, you really have to just learn on the fly and ask a lot of questions. I think that I'm a lot better at being a broadcaster now than I was in 2002. I have the same love of the game. I think what separates me from some other people that do this is that I have a lifelong love affair with basketball. I've worked hard to learn my craft. I hope that the combination of my love of the game and my eagerness to continue learning the business of broadcasting comes through in every broadcast that I do. I take every assignment I'm given seriously. I treat every athlete, coach, and team like they're playing in a Final Four.
Off the top of your head, what are a few of the most memorable moments that you've had during your time at ESPN?
Fraschilla: I would say any part of the three years working with Brent Musburger. He is one of the greatest sports broadcasters in history. My three years with Brent in the Big 12 were magical. It was like playing on the same team with Michael Jordan or LeBron James. It's just something that I will never forget. I learned a lot from Brent. He's also such a great human being. I shared many laughs with him and our crew. My time with Brent is certainly some of my biggest memories. I would also say that when Kevin Durant and Acie Law's teams went to double-overtime, Texas and Texas A&M, is another great memory of mine. Some of my biggest memories of all have been watching young kids come into a league like the Big 12 as freshman and not necessarily be one-and-done types of guys, but developing into NBA players. I've felt like I have had a little secret when I'd see freshmen and sophomores like Buddy Hield, Jevon Carter, Georges Niang, Monte Morris, Devonte' Graham and so many other players that are doing well in the NBA.
You have two sons, James and Matt, and both are working as coaches. What does it mean to you that your boys have followed in your footsteps?
Fraschilla: They recognized that their dad never really worked a day in his life because he had a job that he truly loved, whether it was coaching or broadcasting basketball. They saw that I had this love affair with basketball. Luckily for me, by osmosis, I think they fell in love with the game. They were in locker rooms, arenas, meeting players, and shooting around at the Madison Square Garden when they were young. I think those things registered and they realized their dad had a job that he truly loved. They came to have the same love affair with basketball that I have and it translated into the start of their careers.
Have there been any specific lessons that you've shared with your sons that you've learned throughout your career?
Fraschilla: Well, I would say first of all, I passed on to them grit and determination. They were both self-made players. Neither one of them was a great player, although they both played Division I. I think that I passed onto them a work ethic and a love for the game. I've told them that they need to have a Board of Directors in their lives. There has to be three or four or five people that they're close enough with that they can rely on for honest, informative opinions. When making a big decision, whether it's coaching or in your personal life, you need to be able to turn to your mom and dad or close friends who care about you or a mentor like your college coach perhaps. Life is like walking through a series of trapdoors and you just have to make sure that you maneuver through them properly. I think you need good people around you to help you do that.
The saying goes, "Once a coach, always a coach." You've been an analyst at ESPN for many years now and have found a ton of success. You clearly live a charmed life. But throughout your time at ESPN, have you ever had the itch to get back into coaching?
Fraschilla: That itch has always been there. It's never gotten serious because I just made a lifestyle decision that I wanted to watch my kids grow up. I turned down so many coaching jobs the first 10 or 11 years I was at ESPN. For me to go back to coaching now would be like Dick Vermeil when he got back into coaching after being out for 15-plus years. Somebody would have to be willing to take a chance on me. Those who know me and those who listen to me on a broadcast know that I coach every single game that I broadcast -- it's what I do. I try to take people inside a coach's mindset. I try to tell people what's going to happen in the final two minutes of a game, I try to take them behind the scenes as to what a coach is really thinking, what they might be saying at halftime, for example. I'm probably a way better coach now than the guy that took teams to the postseason nine times. I think the perception of me is, "He's not a coach anymore." I will say this, if someone wanted to take a chance on me, I would certainly give it consideration.