It's only a matter of time until the East Asia Super League is a household name globally.
The EASL launched in 2017 as an invitational tournament for the top-two teams from the best men's leagues in China, Japan, Korea and the Philippines. The East Asia Super League marked the first time that the premier teams from China's CBA, Japan's B.League, South Korea's KBL and the Philippines' PBA faced off against each other. These tournaments became massively popular in Asia, most recently drawing 117 million viewers over a six-day span in 2019.
Past EASL events featured notable players such as Lance Stephenson (Liaoning Flying Leopards), Shabazz Muhammad (Shenzhen Leopards), KJ McDaniels (TNT KaTropa), Jared Sullinger (Shenzhen Aviators), Jameel Warney (Seoul SK Knights) and Domantas Motiejunas (Shandong Golden Stars).
Now, for the first time, the EASL is becoming an actual league with a home-and-away season that tips off in October. Eight teams will compete over the course of six months, culminating in a Final Four tournament with a $1 million prize for the winning team. It's essentially the Asian-basketball version of soccer's UEFA Champions League.
With a valuation of $100 million, a 10-year exclusive deal with FIBA and high-profile investors such as Jalen Green, Baron Davis, Metta Sandiford-Artest and Shane Battier, there's no question that the East Asia Super League is gaining momentum.
"I think the league is really going to be the first Asia-originated sports property that's going to be capturing the hearts and minds of fans globally," EASL Commissioner Matt Beyer told BasketballNews.com.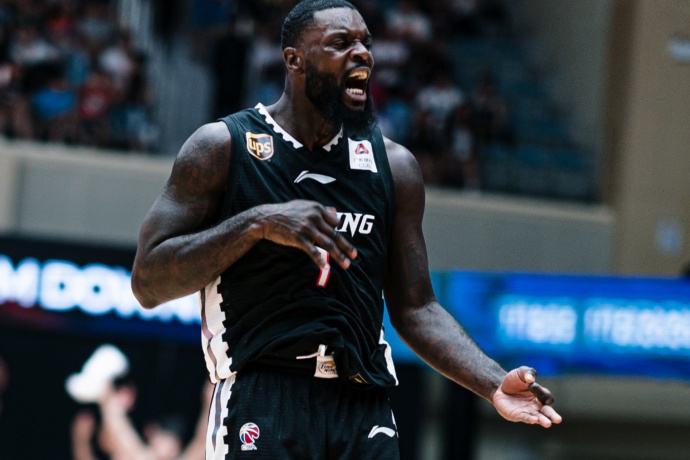 In order to do that, the EASL is getting creative and taking cues from some unlikely influences. One might expect an up-and-coming basketball league to follow the same blueprint as the NBA or EuroLeague. Instead, Beyer is channeling Formula One and K-Pop as he looks to grow the East Asia Super League.
"We're taking a lot of lessons from the K-Pop industry and, with our content, from Formula One and what they've done with their 'Drive to Survive' reality series," Beyer explained. "We're trying to make the league relevant to as wide of a fan base around the world as possible."
After years of struggling to increase viewership and find mainstream success (particularly in the United States), Formula One racing finally took off in recent years. F1 races saw their average viewership jump from 547,722 in 2018 to 928,000 in 2021. What was the key to their success? A reality show on Netflix called "Drive to Survive."
The show gives an inside look at the Formula One World Championship, focusing primarily on big personalities and behind-the-scenes drama. Fans became invested in these characters, which gave them a rooting interest and a reason to watch the races. It has been an absolute game-changer for Formula One, and other sports leagues have taken notice.
Soon, the EASL will launch a reality show of their own that will spotlight three-to-five players from each team, documenting their lives on and off the court.
"We're about to announce a partnership between two really big production companies – an experienced Asian content production company and a US-basketball-storytelling production company – to do a 10-episode, 30-minutes-per-episode type reality show that we're working on distributing on one of the major global platforms such as Amazon Prime, Netflix, etc." Beyer said. "For our non-core markets, we've also considered distributing the reality show together with our broadcast rights. There are a lot of things that need to happen between now and when that show hits the market, but basically we want fans globally to be able to access the East Asia Super League through this type of product and use it as an inroad to hook them. Like, 'Hey, this league is pretty cool. I've never thought about Asian basketball, but these guys that are featured in the show are interesting and I want to keep following this.'"
As the league looks to market its players as characters and generate support from a global audience, that's where Beyer hopes to learn a thing or two from the K-Pop industry.
"I just visited Korea right after the country opened up in April," Beyer said. "As we're doing our media-rights deals in Korea, we're looking at the entertainment groups like CJ E&M and YG and these groups that have manufactured the highest-grossing K-Pop bands globally. How do we take the principles of K-Pop and variety shows and put that into a sports context? The way that I look at it is we have so much to learn in terms of how to create a storyline around a player or make a fan club around a certain group of players or a certain concept. For us, it's really about being sponges. While our team may know a lot about basketball and making highlight reels and all of that, we need to figure out how to leverage those best practices that have been tried and true in the entertainment industry and transfer them into sports.
"The reality of the situation is that Asian basketball will benefit from having this platform where the top teams get together and play on a regular basis, and that will help Asian basketball as an aggregate and help their national teams perform better in key global competitions. But at the same time, there's still a huge gap between the level of talent in the NBA and the level of talent in Europe or Asia, so if we want to be a globally relevant league, we've gotta pick up the slack somewhere and it's not necessarily all on the court."