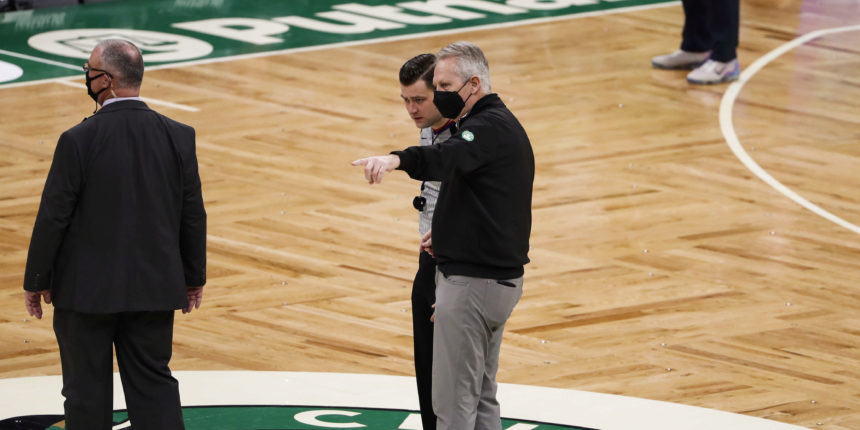 Danny Ainge: There's 'nothing going on' regarding Utah front office role
When speaking with Adam Himmelsbach of The Boston Globe, Danny Ainge said there's "nothing going on" regarding a potential front office role with the Utah Jazz.
Source: Adam Himmelsbach/The Boston Globe
ANALYSIS: Himmelsbach also added, "[Ainge] also said he would probably like to eventually get back into basketball in some capacity, but he insisted that if he did, it would be as a kind of advisor, not a lead executive." Ainge was previously the Celtics' president of basketball operations, but stepped down from the role soon after Boston lost in the Eastern Conference playoffs.
Utah Jazz GM Dennis Lindsey also resigned recently.