BasketballNews.com had the opportunity to speak with Western Kentucky big man and NBA prospect Charles Bassey ahead of the 2021 NBA Draft.
Matt Babcock: Can you tell me about your family, where you are from and what your childhood was like?
Charles Bassey: I'm proudly from Lagos, Nigeria's largest city. I grew up in a small, two-bedroom home with my mother and father in one room and my two sisters and I sharing the other room. It was a tough environment and a struggle growing up, as we really had to fend for ourselves, but I wouldn't change anything about it because it made me the strong-minded man I am today. It taught me what hard work was all about and to always keep pushing!
Did you play any other sports as a child and how did basketball come into your life?

Bassey: As a kid, I grew up playing soccer because that was the most popular sport in Lagos everyone played, and had fun doing so. I really started playing basketball when I was 13, and I fell in love with the game right away. Long story short, I was helping my family sell stuff on the side of the road when I was approached by [a youth basketball coach] Coach Oladale who mentioned that I should start playing basketball because of my height. He introduced me to the game and started training me. I've been obsessed with basketball ever since.
Do you think any of your soccer skills have helped you in basketball?
Bassey: 100% yes, the footwork I learned while playing soccer translated over to the basketball court. Because of soccer, my footwork on the basketball court helped me stand out from the rest of the players. I was quicker on my feet, so that helped with my defensive positioning, rebounding, and post moves early on. When playing soccer, you also develop quick instincts, which made learning the game of basketball much easier for me.
You attended the Giants of Africa camp when you were young, how did that camp help you?
Bassey: The Giants of Africa camp helped me a lot, especially since I was the youngest player at the camp that first year. I gained so much confidence, and it taught me that my young age didn't matter because I was still able to show my skills, work hard and play great against older competition. That camp really put me on the map; they rewarded my hard work and play by inviting me back the next year, and I ended up being the MVP of the camp that year. It was a great experience. I showed that I was hard-working, talented and ready for the next step.
When did you come to the United States?
Bassey: I came to the United States when I was 14.
What were your feelings about leaving home?
Bassey: Leaving home was very tough for me because I was essentially leaving my parents and the rest of my family behind at the time, but it was something I knew I had to do in order to grow and achieve my dreams. My family was very supportive and pushed me to go so that I could have a better life, meet new people and create new experiences.
What were the hardest parts for you living in the United States, initially?
Bassey: Initially, the hardest part was simply learning the English language and being able to communicate with people in the states. At first, I would struggle at restaurants ordering food and communicating what I wanted or needed. But over time, I would learn a lot from my friends by listening to their conversations and watching their mouths move. I'm a great listener, so I'd watch TV shows, listen to music and hear my friends' conversations. That helped me learn English a lot quicker.
While in high school, you reclassified and enrolled at Western Kentucky. What made you want to reclassify and start your college career early?
Bassey: I'm very competitive and always looking for my next challenge. At that time, I felt that I was ready for the next step in my career. At that point, I was dominating my opponents in high school, and I really wanted to improve and play against bigger and stronger guys. When I arrived on campus, I quickly realized the practices were more challenging, the game speed was faster-paced and you really had to think on your feet. It was the exact challenge I needed and wanted. I stepped up right away.
You were heavily recruited out of high school, what led you to decide to attend Western Kentucky?
Bassey: I attended Western Kentucky because of Coach [Rick] Stansbury and the rest of the staff. They recruited me early on in my career and attended almost all of my high school and AAU games. They were always in the gym, just like me. They were honest, made me feel comfortable and promised to push me hard in order to get me where I needed to be. Coach was also well-known for player development.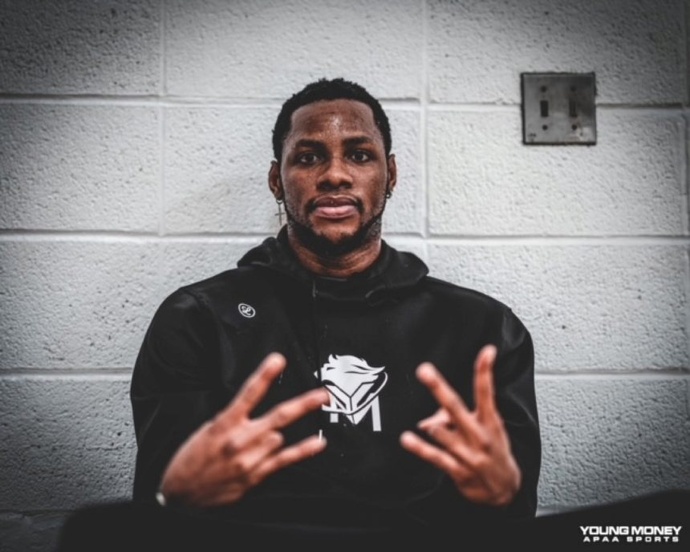 Were there any other schools you considered?
Bassey: The University of Louisville.
Describe your game to me.
Bassey: My game is very unique mainly because of how versatile I am on both ends of the floor, offensively and defensively. I have a high motor, which allows me to be a defensive anchor [to] guard 1-5, an elite shot-blocker while keeping the ball inbounds and a great rebounder on both ends. Offensively, I'm good in the pick-and-roll setting, can create deep post position [as a rim-runner], consistently shoot a 15-foot, face-up jumper, and have improved on my shooting ability in terms of stretching the floor from three. I feel that I'm just scratching the surface in terms of my true potential.
What is your greatest strength and weakness as a basketball player?
Bassey: My greatest strength is my ability to rebound at a high level and create second-chance opportunities for my team. Given our style of play on the defensive end at Western Kentucky -- although I can do it -- we didn't switch a lot on screens, so that is something I need to continue to improve on and become more consistent at.
What else do you need to do to improve?
Bassey: I don't think there is any substitute for continuing to be in the gym 24/7, getting reps in and working as hard as possible, like I've always done. I'm working a lot on my offensive game in terms of being able to consistently step out and knock down a three.
How tall are you and how much do you currently weigh?
Bassey: 6-foot-11, 235 pounds.
You've dealt with some unfortunate injuries. Walk me through your injury history and how are you doing physically currently.
Bassey: The injury was tough, but ultimately it was a true blessing in disguise, as it allowed me to watch a ton of film and, most importantly, change my diet and get my body right. It changed my perspective on hard work and allowed me to push myself beyond what I thought my limits were. I came back better than ever both physically and mentally, and my numbers showed that. I'm 100% healthy and have been since I initially returned to the court.