In a basketball year full of uncertainty and unknowns, athletes have had to take on both the physical and mental challenges of the season, including those circumstances out of their control. The players who had their conference and NCAA Tournament hopes ripped away by COVID-19 after last season experienced a heartbreak that very few can relate to. A tumultuous 2020 tested and tried us all in our unique ways, so for a lot of us, having March Madness in our lives again is pure bliss.
As the brackets were released Sunday evening, a handful of first-round round matchups quickly popped out, as well as some potential Round of 32/Sweet 16 games that could provide excellent viewing opportunities from a NBA Draft perspective, as numerous high level prospects are in the Field of 68.
Here are some matchups, and potential matchups, we could see unfold:
Round of 64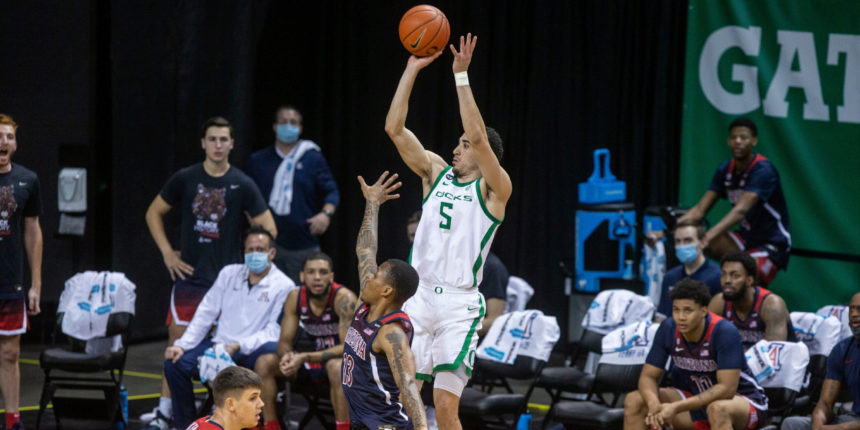 West Region: Oregon (7) vs. VCU (10)

Chris Duarte and the Oregon offense face a tough assignment in VCU, who own the No. 12 ranked defense in adjusted efficiency, per KenPom.com. Nah'Shon Hyland will enter the tournament averaging 19.4 points after a stellar season. The A-10 Player of the Year will have an opportunity to dazzle on the big stage.
West Region: Virginia (4) vs. Ohio (13)

Jason Preston averaged 16.6 points, 6.8 rebounds, and 7.2 assists this season and will face a tough Virginia team in round one. Sam Hauser and Trey Murphy III will also have an opportunity to show their ability to stretch the floor with their tremendous three-point shooting.
South Region: Texas Tech (6) vs. Utah State (11)

This will likely shape up to be a defensive battle, as both teams are in the top-25 of adjusted efficiency. Terrence Shannon Jr. can add to his draft resume, and Neemias Queta, averaging a double-double on the year, has a prime opportunity to use his 7-foot frame and length on the big stage.
Potential Round of 32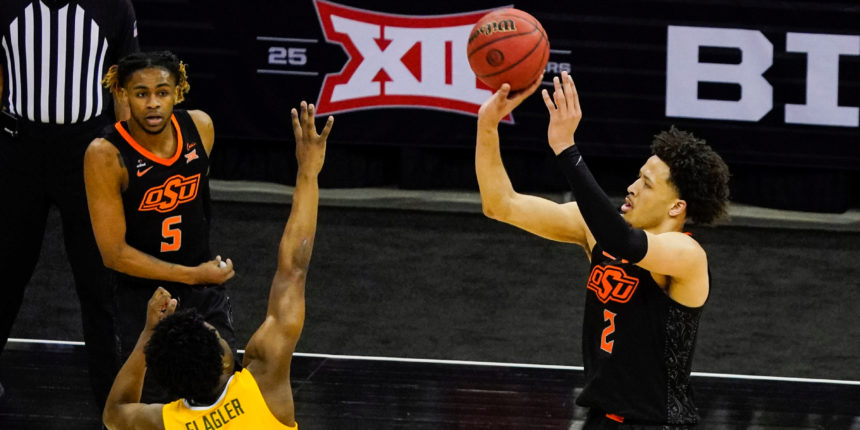 Midwest Region: Oklahoma State (4) vs. Tennessee (5)

This would be a phenomenal matchup from a draft perspective, with three players projected top-20 in the 2021 class. Cade Cunningham, Keon Johnson and Jaden Springer would each be able to cement themselves even further as high-level prospects. This game would undoubtedly draw a lot of attention.
West Region: Kansas (3) vs. USC (6)

Evan Mobley is widely considered a top-5 pick in this 2021 class, so watching him play against the physical David McCormack would be very informative. Ochai Agbaji and Jalen Wilson of the Jayhawks are likely to test the waters after the season, so a strong performance against a defender like Mobley would be positive.
East Region: Michigan (1) vs. LSU (8)

This matchup would provide a look at numerous potential future pros. It's reported that Isaiah Livers will miss the remainder of Michigan's games, but Cameron Thomas and Trendon Watford vs. Franz Wagner, and Hunter Dickinson for a shot at the Sweet 16 would be must-see TV.
East Region: Alabama (2) vs. UConn (7)

James Bouknight missed eight games due to injury, but has still played his way into the lottery-pick conversation. The SEC Champion Crimson Tide would be a phenomenal defensive test for him, and Herb Jones could once again show his all-around value on the floor.
Midwest Region: West Virginia (3) vs. San Diego State (6)

Miles "Deuce" McBride and the Mountaineers secured the No. 3 seed in the tournament, and could face a difficult task in SDSU (23-4) in the second round. McBride is a pesky defender and has shouldered much of the offensive load this season -- this would be a prime opportunity to shine and really display his talent.
Other Notables
South Region: Arkansas (3) vs. Texas Tech (6)
Midwest Region: Illinois (1) vs. Georgia Tech (9)
South Region: Baylor (1) vs. North Carolina (8)
Potential Sweet 16 Matchups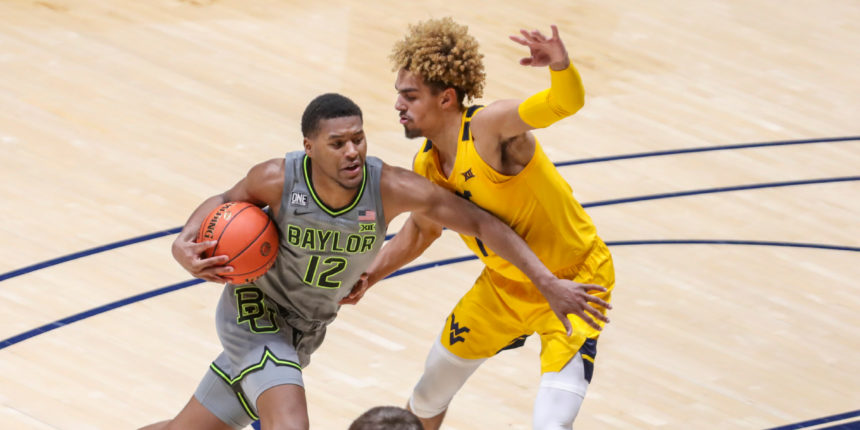 South Region: Baylor (1) vs. Villanova (5)

Jared Butler and Davion Mitchell have led Baylor to an incredible season, with both of them showing great promise for the next level; two high-level defenders and terrific shooters and an experienced Villanova squad would be a great test for a chance at the Elite 8. Jeremiah Robinson-Earl is also on many draft boards -- his energy, physicality and rebounding may be put to the test against Mark Vital and the toughness of Baylor.
East Region: Alabama (2) vs. Texas (3)

Kai Jones and Greg Brown III both have an opportunity to boost their stock on the big stage, as the freshmen are both projected to be first-round picks. A tough Alabama squad would provide a real test in a No. 2 vs. No. 3 matchup.
Other Notables
East Region: Michigan (1) vs. Florida State (4) - Franz Wagner, Hunter Dickinson, Scottie Barnes,
South Region: Ohio State (2) vs. Arkansas (3) - Duane Washington, E.J. Liddell, Moses Moody
Midwest Region: Illinois (1) vs. Oklahoma St. (4) / Tennessee (5) - Ayo Dosunmu, Cade Cunningham/Keon Johnson, Jaden Springer