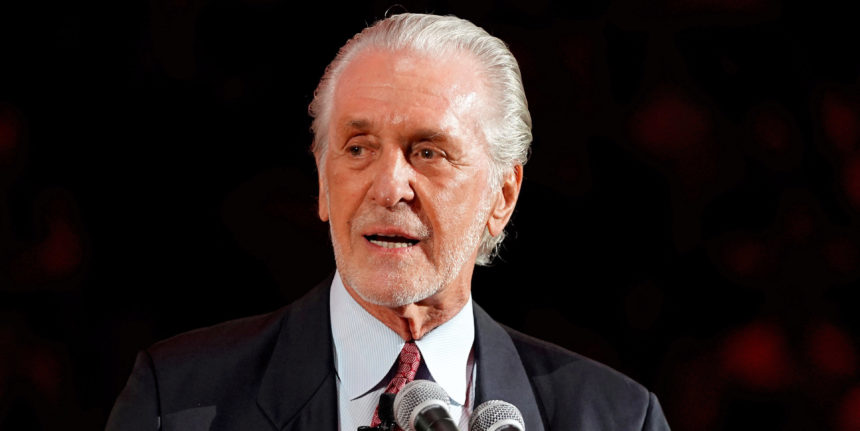 As long as Pat Riley is in the picture, the Heat have a shot
If there's one piece of advice I'd give anybody about the Eastern Conference and the 2021 NBA playoffs, it's to not count out the Miami Heat.
I wore that Heat uniform for a couple years, won a championship under Pat Riley, and even though that was way back in 2006, nothing has changed down there.
As long as Riley is pulling the strings, the Heat are gonna have a shot. It's the Riley way, and Alonzo Mourning warned all of his teammates — including me — of that back in 2005.
"You don't want that man upstairs to come down here to coach," he said.
"If you think it's hell now, wait until he comes down... This won't be tolerated."
'Zo was hot. We had a pretty rough November, losing some games to some bad teams and just having a tough time putting it together. He pulled a few of us aside in a team meeting and gave us that warning.
We all respected him, and he knew what he was talking about. After all, Riles was his coach for seven years.
I was new in town, so was Jason Williams, Gary Payton and Antoine Walker. We were some of the new faces the team brought in after losing in the Eastern Conference Finals the season before.
The pressure was on Stan Van Gundy to lead the team, and when we sputtered out the gate, everyone began speculating about his future -- even the players. That's what made 'Zo so outspoken.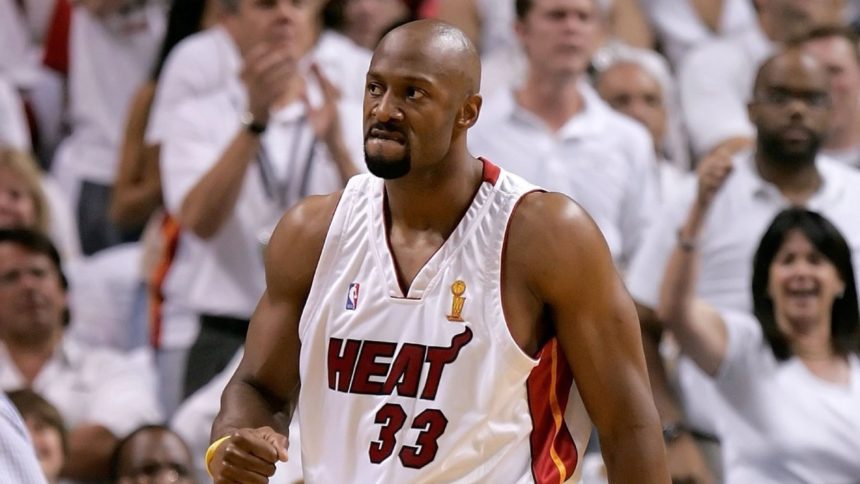 We thought we had some time to pull it all together, but the next thing we knew, after about 20 games, Stan and Riley were having a joint press conference. Stan announced he was stepping down.
Riles took over and led us to the championship. And although I didn't last too long in Miami, I learned some valuable lessons there, and I carry them with me to this day.
I played in Miami over 15 years ago, but based on what I've seen and what I know, ain't nothing changed down there. Heading into the 2021 NBA playoffs, that's the exact reason why I wouldn't count the Heat out.
No matter what, with Riles leading that front office, the team will always end up with the kind of tough, gritty players it needs to excel playing that special brand of Heat basketball that he brought from New York way back in 1995.
Players who suited up for Riles are like a special little club, and I know that because, on top of playing for Riles himself, I had the opportunity to play for Doc Rivers and Byron Scott. It was obvious that they took some lessons from Riles. They were both tough guards who weren't afraid to challenge you, and they both had their own little fables and stories and techniques that they'd use to teach you and motivate you.
They had nothing on Coach Riley, though. I remember the very first lesson he taught us. He wasted no time.
We had one of those brutal four-game, five-night road trips. Tuesday night at the Bulls, Wednesday night at the Bucks, day off, Friday night at the 76ers and Saturday night at the Cavaliers. Stan resigned at that press conference the Monday beforehand, Riles took over and his first game as our coach would be on the first game of the trip, against Chicago.
We beat the Bulls, and then won against the Bucks the next night. Winning back-to-back games on the road in the NBA is tough, and after that, most coaches would reward their teams by giving them a day off, especially since we were playing four in five.
Not Riles, though. Or so we thought.
After the Milwaukee game, we got to Philly in the late-night hours, and were told that we had a bus leaving the hotel in the morning and that we had to be ready by whatever time it was — maybe 11:00 a.m.
So we wake up in the morning, get dressed, get our ankles taped and all that. ALL OF US were grumpy and tired because, especially after winning those first two games on back-to-back nights, we felt like we earned the day off, you know?
Instead, we had to wake up, get dressed and head to the bus.
None of us knew what our new coach had in store for us. Remember, he'd only been on the job officially for a few days.
After driving for a few minutes, the bus parked. We ended up at a movie theater — nobody knew what was going on.
Riles pops up and tells everyone to head into the theater and find a seat. We do, and next thing we knew, we were watching the basketball film "Glory Road."
The movie was about the 1966 NCAA-champion Texas Western Miners. The team was coached by Don Haskins, and the reason why it was historically significant is because in that game, Texas Western became the first team to win the national championship with an all-Black starting lineup.
Of all teams, it was Kentucky that Texas Western beat in the championship game, and even back then, Kentucky was a powerhouse. They had an incredible starting lineup that was led by a young guard named Pat Riley.
Yeah. So that was quite the introduction to our new coach.
Of course, back in those days, everyone knew what Riles' reputation was. People thought of him as a drill sergeant and as a no-nonsense type of coach. If he were a high school teacher, he'd be the teacher who walked in the classroom five minutes late and made all the students stop talking, sit up straight in their desks and face the board.
I took a few things away from Riles taking us to watch that movie. First, I knew he had connections, because we saw the film a full month before it was released in the theaters. But more important was the fact that it just let you know that he was a basketball lifer.
I think what he wanted us to take from seeing the film, though — and what I did take away — was that he knew what it felt like to be on the wrong side of history. Riles knew that our team was capable of succeeding like Texas Western, and that even if nobody gave us a shot, we had the power to control our own destiny. Riles told us that from the opening tip of the title game, he knew they were in trouble. He knew what it felt like to be surprised by his opponent, and wanted to do all he could to make sure that never happened to him again.
The same attitude and teachings were passed down to Doc Rivers and Byron Scott, and although I never played for Erik Spoelstra, many people refer to him as Riles' protégé, so I know he's cut from the same cloth. That's why I wasn't surprised that the Heat won the Eastern Conference last season.
And to be honest with you, I wouldn't be surprised if they managed to do it again.
The Brooklyn Nets, Philadelphia 76ers and Milwaukee Bucks are probably the teams that most people mention when they talk about the contenders, but the Heat should never be counted out. That's really what Riles' legacy is, to me, anyway.
Talent-wise, Miami hasn't been considered among the top teams, but the discipline and the way they approach being prepared is always gonna put them in position to win any game. That's the kind of team that executes well, makes smart decisions with the ball, takes good shots and is physical with you. They're not the kind of team that beats themselves. Whoever they face, it's gonna be one of those series that's gonna be very physical and very exhausting.
The Los Angeles Lakers can tell you.
From the day Riles took over, it was the dawn of a new day in Miami. And almost 20 years later, even though he stopped coaching long ago, he still has his fingerprints all over that team. Toughness. Grit.
As long as Riles is in the building and can get his eyes and hands on that franchise, every player who walks through those doors in Miami quickly realizes the importance of mentally and physically being ready to play at a high level.
Believe me when I tell you, nobody who knows Pat Riley will ever count his team out. I know what's being preached down there every day, because I heard those messages.
The Heat are preparing to win it all, and when the 2021 playoffs come, just like they were last season, they're gonna be ready.