If there's one piece of advice I'd give anybody about the Eastern Conference and the 2021 NBA playoffs, it's to not count out the Miami Heat.
I wore that Heat uniform for a couple years, won a championship under Pat Riley, and even though that was way back in 2006, nothing has changed down there.
As long as Riley is pulling the strings, the Heat are gonna have a shot. It's the Riley way, and Alonzo Mourning warned all of his teammates — including me — of that back in 2005.
"You don't want that man upstairs to come down here to coach," he said.
"If you think it's hell now, wait until he comes down... This won't be tolerated."
'Zo was hot. We had a pretty rough November, losing some games to some bad teams and just having a tough time putting it together. He pulled a few of us aside in a team meeting and gave us that warning.
We all respected him, and he knew what he was talking about. After all, Riles was his coach for seven years.
I was new in town, so was Jason Williams, Gary Payton and Antoine Walker. We were some of the new faces the team brought in after losing in the Eastern Conference Finals the season before.
The pressure was on Stan Van Gundy to lead the team, and when we sputtered out the gate, everyone began speculating about his future -- even the players. That's what made 'Zo so outspoken.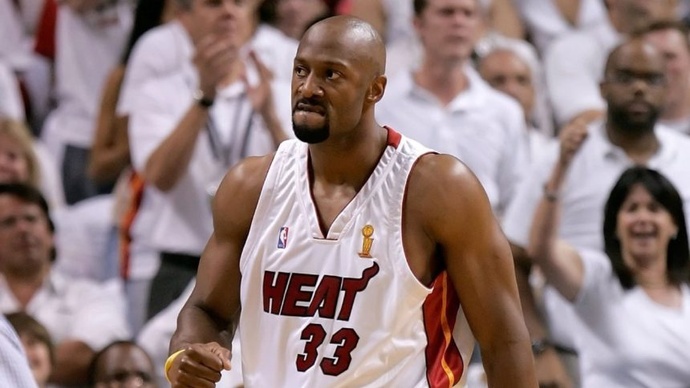 We thought we had some time to pull it all together, but the next thing we knew, after about 20 games, Stan and Riley were having a joint press conference. Stan announced he was stepping down.
Riles took over and led us to the championship. And although I didn't last too long in Miami, I learned some valuable lessons there, and I carry them with me to this day.
I played in Miami over 15 years ago, but based on what I've seen and what I know, ain't nothing changed down there. Heading into the 2021 NBA playoffs, that's the exact reason why I wouldn't count the Heat out.
No matter what, with Riles leading that front office, the team will always end up with the kind of tough, gritty players it needs to excel playing that special brand of Heat basketball that he brought from New York way back in 1995.
Players who suited up for Riles are like a special little club, and I know that because, on top of playing for Riles himself, I had the opportunity to play for Doc Rivers and Byron Scott. It was obvious that they took some lessons from Riles. They were both tough guards who weren't afraid to challenge you, and they both had their own little fables and stories and techniques that they'd use to teach you and motivate you.
They had nothing on Coach Riley, though. I remember the very first lesson he taught us. He wasted no time.
We had one of those brutal four-game, five-night road trips. Tuesday night at the Bulls, Wednesday night at the Bucks, day off, Friday night at the 76ers and Saturday night at the Cavaliers. Stan resigned at that press conference the Monday beforehand, Riles took over and his first game as our coach would be on the first game of the trip, against Chicago.
We beat the Bulls, and then won against the Bucks the next night. Winning back-to-back games on the road in the NBA is tough, and after that, most coaches would reward their teams by giving them a day off, especially since we were playing four in five.
Not Riles, though. Or so we thought.