Recently, my colleague Derek Murray and I had the opportunity to watch projected lottery pick James Bouknight from the UConn Huskies workout in Fort Lauderdale, Florida.
First of all, we've had Bouknight ranked in the top-10 of our 2021 NBA Mock Draft all year long. On his prospect page, our scouting breakdown reads: "An explosive vertical athlete, crafty finisher around the rim, and assertive scorer, James Bouknight is capable of filling up a box score with points in the blink of an eye. Although he still needs to improve as an outside shooter, he has the potential to become a primary offensive option in the NBA and should have a solid career."
Although I was already very familiar with Bouknight's game, I wanted to see him up-close in a workout setting, so I could try to gather the final details needed to come to a conclusive evaluation. I wanted to get a better feel for his personality, physical tools and body movements, as well as get a pulse on where he is in regards to his outside shooting.
We arrived at the gym at St. Thomas Aquinas High School and were greeted by Ronnie Taylor, a top skills coach in the Miami area. We also had the opportunity to meet a handful of Taylor and Bouknight's friends and support staff who were at the gym, including Kenneth "Gucc" Robinson, a skills coach who identified Bouknight's talent when he was 15 years old and subsequently got him involved with the PSA Cardinals, a famed AAU program in New York.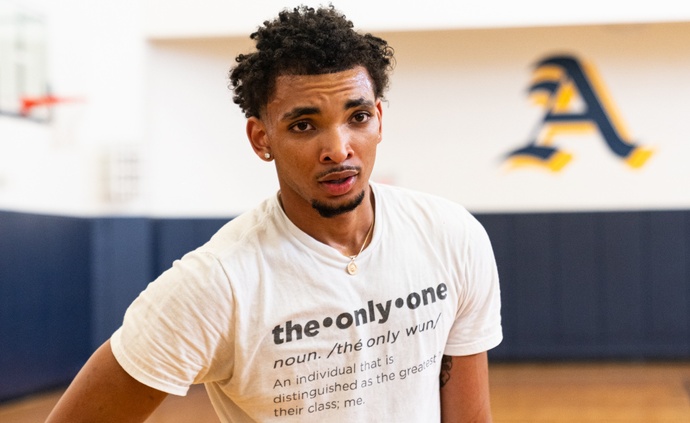 From the moment Bouknight entered the gym, his presence could be felt. He exuded confidence, swagger, and toughness. The kid just looked like a star. Once a ball was put in Bouknight's hands, I thought to myself, "This guy is a walking bucket."
Witnessing his burst, athleticism, and killer instinct up close really blew me away. I was already so high on him, but I couldn't help getting even more excited about his talent. Throughout the workout, Derek and I looked at each other several times and nodded approvingly.