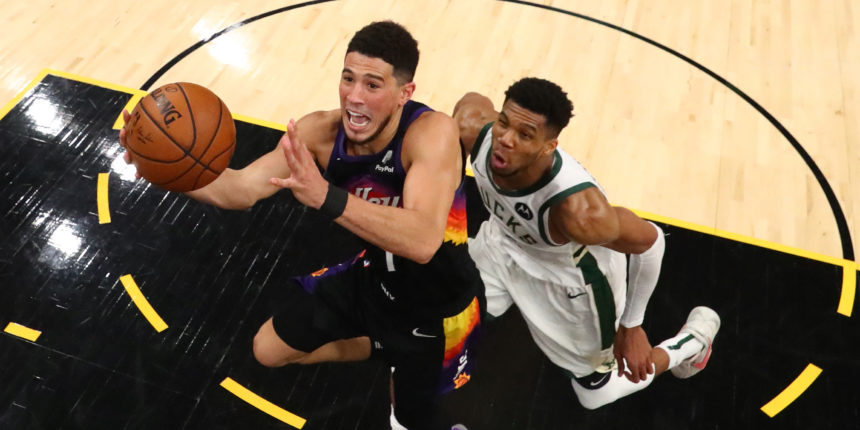 Devin Booker: 'I should never be compared to Kobe Bryant'
During Monday's shoot-around in Milwaukee in preparation for Game 6 between the Suns-Bucks, guard Devin Booker was asked by ESPN's Richard Jefferson on how he felt about the Kobe Bryant comparisons he was receiving.
Here is Booker's full response:
"Yeah, I haven't really thought about it much. I know it's something that everybody has going on right now. I didn't make that comparison myself, and I just leave it at what he's done for me as a mentor and the advice that he's left me with. So I try to take bits and pieces of his mentality and his approach, but I should never be compared to Kobe Bryant."
"I should never be compared to Kobe Bryant."

—Devin Booker pic.twitter.com/hcXFSPLScm

— NBA on ESPN (@ESPNNBA) July 19, 2021
Booker has certainly played with the 'Mamba Mentality' throughout his first postseason, averaging 27.7 points, 5.8 rebounds, and 4.5 assists in over 40 minutes per game. But the Suns find themselves on the brink of elimination and face a must win situation Tuesday night in Milwaukee. And while Booker will try to elevate his game even more to force a Game 7, Giannis Antetokounmpo and the Milwaukee Bucks will be looking to clinch their first title in 50 years on their home court tomorrow night.
Tip off is 9 PM ET on ABC.