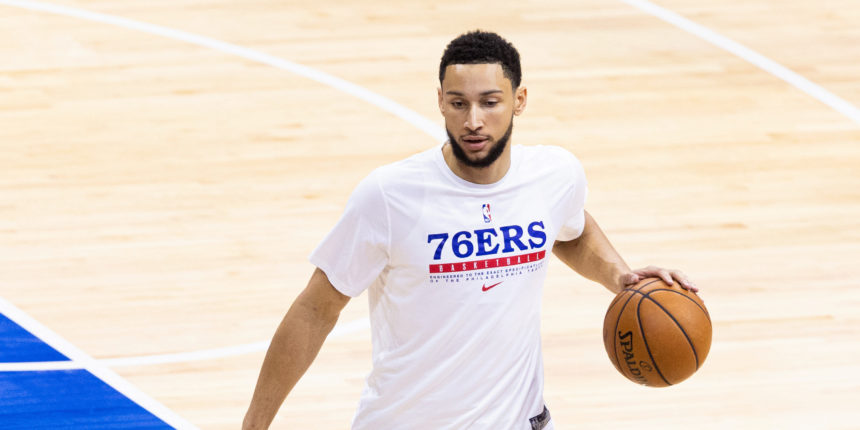 76ers opening up trade talks surrounding Ben Simmons
The 76ers have opened up trade conversations surrounding Ben Simmons and have engaged with teams, sources told The Athletic. Those sources also say that teams that have engaged with the 76ers about Simmons have been met with a high price threshold for the three-time All-Star.
"(The 76ers) want an All-Star-caliber player in return," one source with knowledge of the ongoing talks said.
Source: Shams Charania/The Athletic
ANALYSIS: Simmons has already become one of the hottest names in the NBA rumor mill. The 24-year-old made the All-Defensive First Team this season while averaging 14.3 points, 7.2 rebounds and 6.9 assists per game in Philly. Despite an underwhelming postseason, it seems the Sixers still view Simmons highly as a player.
Marc Stein touched on a number of Ben Simmons trade suitors in his Substack newsletter:
"Just scan through the teams that have been linked to a Simmons trade already: Cleveland, Indiana, Minnesota and Sacramento are known suitors. Toronto is also said to have expressed interest. More will emerge," he wrote.
Stein also added that he does not see the Los Angeles Lakers as a real landing spot for Simmons. However, he did write, "Word is that the Lakers, on top of their well-chronicled need for more shooting, covet one more difference-making playmaker who would allow James and Davis to spend more time at power forward and center."