In recent years, there are many examples of players who slipped on draft night because they were older than their peers and teams wanted to go with a younger, higher-upside option.
Players who fit this description include Desmond Bane, Mikal Bridges, Jalen Brunson, Jalen Williams, Malcolm Brogdon, Derrick White, Herb Jones, Grant Williams, Payton Pritchard, Grayson Allen, Matisse Thybulle, Brandon Clarke and Terance Mann among others.
Many of these players have outperformed their draft slot, and quite a few were key contributors during the 2022 NBA Playoffs, rewarding the teams that took a chance on them.
Most NBA teams prioritize youth and upside in the draft. As a result, the more experienced prospects tend to fall. But given the success of these older players in recent years, could we see teams shift their thinking a bit when it comes to these prospects?
"The trends seem to go in waves, but I do think some of the recent success that older players have had will affect some decisions to a certain extent," said Matt Babcock, a former NBA agent and current NBA Draft analyst. "However, I believe teams will always have somewhat of a juggling act when it comes to selecting prospects who have upside and ones who are NBA-ready."
While it's true that younger players tend to have a higher ceiling, there is this idea that older prospects have already realized their full potential and what you see is what you get. Bane, Bridges, Brunson and Co. are proving that this isn't always true, as they have each made huge strides since being drafted despite their advanced age.
"The perception that an older rookie doesn't have as much upside isn't a fair label for a tough-minded player who continues to work on his game," an Eastern Conference general manager told BasketballNews. "I think history and analytics show that the younger the player, the more likely that player succeeds, but it isn't a cut-and-dry method when it comes to selecting players. There are older players who often come from strong college programs who tend to have a chance to succeed, because they have been through three-to-four years of great coaching and have developed the work habits and toughness that allow them to impact an NBA game right away."
"A high ceiling isn't just based on your physical gifts, a high ceiling is based on your work ethic when nobody is watching," ESPN's Fran Fraschilla added. "So whether it's a 19-year-old player or an older prospect with a few years of college experience, what the team needs to figure out is, 'What kind of character are we drafting? When we pay him life-changing money, is he going to be the same guy and keep working?' I think you're more confident (trusting) a four-year-guy like a Desmond Bane or CJ McCollum because you can go back and watch more of his career unfold, and you're more confident that those guys are going to continue developing their game. So, in effect, their ceiling becomes just as high as the guys who have all of this great potential and who could be more boom-or-bust sometimes."
Rather than generalizing and writing off players because of their age, it's important to evaluate each situation on a case-by-case basis.
"I do believe in the concept that a younger player generally possesses more upside and room for growth; I mean, it's common sense," Babcock said. "However, every player is different and has had a different path to the pros, and subsequently, each player needs to be evaluated separately rather than put into a general classification.
"Every team and every pick is different. The way I see it, it's like baseball. Every pitch presents a unique situation and requires a different strategy, and so does every pick in the draft. Which players are available? How do they fit within the team's current roster structure now and in the future? How does that team value each player — whether it's for their ability to contribute right away or their upside? Do they have potential depth issues that need to be addressed? Does an available player possess too much talent to overanalyze? I could keep going on and on, but my point is that I think it should come down to taking things case-by-case and weighing the pros and cons rather than just selecting a player who's most ready or who possesses the most upside."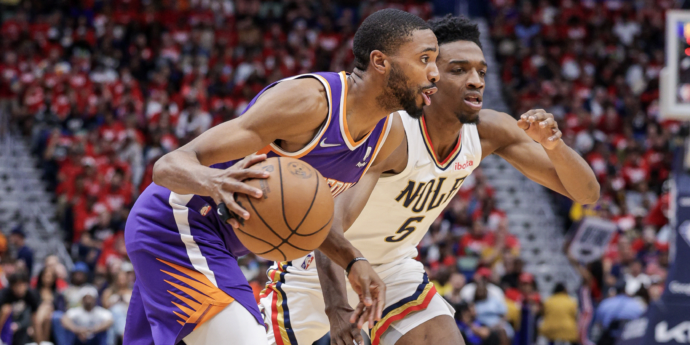 Fraschilla echoed this sentiment.
"I think the draft is always a case-by-case situation. Teams always have to weigh whether to go after production vs. potential," Fraschilla said. "If they chase production, it's usually a guy who has been in college for three or four years, he's proven himself and he's played in big games. If they chase potential, it's probably a freshman or a kid from the G League Ignite, and you're looking at a 19-year-old and trying to project where he'll be at age-25. You have a little bit more comfort with an older player, but a little less upside allegedly.
"But a smart team always views it case-by-case. We've seen four-year guys flame out and we've one-and-done guys flame out. I think it's a matter of a team doing the necessary homework on a kid's character, work ethic, self awareness to be a role player — all of these things factor in."
The Eastern Conference GM pointed out that there's another reason teams may alter their approach and opt for more NBA-ready players.
"I would also say that some NBA teams are less inclined to focus on what a 19-year-old can develop into by age 26 or 27 because there is so much roster turnover and change in the league today," the GM said.
Fraschilla also mentioned that sometimes older prospects are more mature and come into the NBA knowing their role, whereas some one-and-done prospects may struggle taking a back seat.
"Herb Jones is a perfect example of someone who knows who he is — his self awareness is evident," Fraschilla said. "Even at Alabama, he had talented guys around him, and he was a great defender. He fits exactly the role that the Pelicans needed him to play as a rookie. He played in a high-level college league where he guarded really good players, and he plays with great energy.
"You probably feel more comfortable with the older player who has more of a sense of who he is, as opposed to the one-and-done guy who automatically thinks he's going to be Penny Hardaway or LeBron James or Kobe Bryant. In the NBA, 95% of the league are role players. There are 25-30 great players and everyone else is a role player."