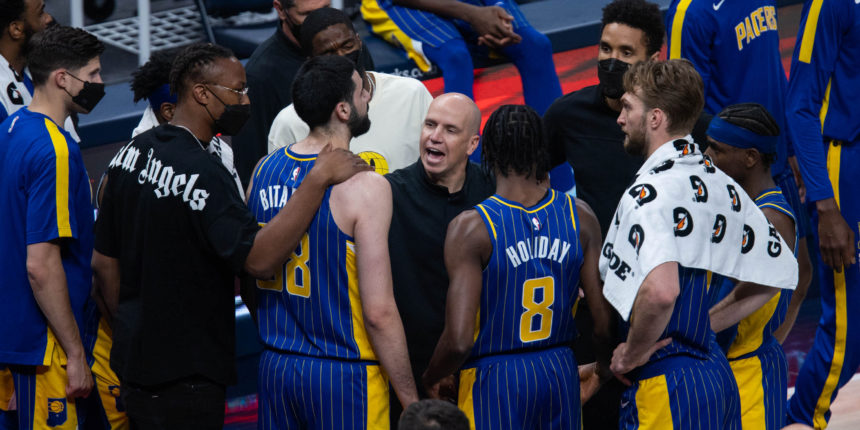 Pacers' Nate Bjorkgren takes blame for any communication issues
INDIANAPOLIS (AP) — One day after ESPN reported Pacers head coach Nate Bjorkgren faces an uncertain future with Indiana, the new coach blamed himself for any communication problems with players and those in the organization.
"You know I don't make excuses for things," he told reporters before the game. "I'm a young coach. I'm learning, I'm growing and I'm trying to be better. This is on me.
"I'm the head coach and fingers should be pointed at me. I love coaching this team and the relationships with these coaches and players, I've just got to keep getting better."