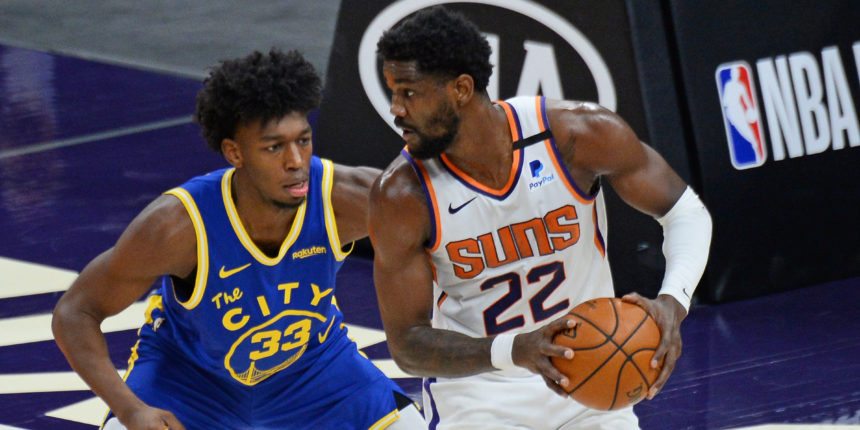 Why NBA bigs take more time to develop: 'They're used to imposing their will'
It wasn't long ago that Ja Morant was the talk of the town, and rightfully so. The Memphis Grizzlies guard commanded the basketball world's attention in his playoff debut with his jaw-dropping athleticism, indellible fearlessness and flawless float game, as well as an affinity for the bright lights in crunch time.
On the other hand, that same Grizzlies team also features Jaren Jackson Jr., a highly-talented, versatile gunner and lengthy defensive threat who just couldn't seem to get his feet wet in his first postseason series. Now, it's important to note that Jackson missed all but 11 games in the regular season; still, he never truly regained his form in the first-round series against the Utah Jazz. He couldn't find much of a rhythm on either end, making just 28.6% of his threes and recording at least four fouls in every contest. In fact, Jackson committed five fouls in seven of his last 17 games.
So in the short time he spent on the court in 2021, there seemed to be a regression for Jackson as a shooter and defender. However, we have to remember that this is a 21-year-old with plenty of potential and swagger who can absolutely bounce back in the future, especially with a normal offseason ahead.
But isn't it interesting that Morant snatched the eyes of everybody watching, while Jackson, who has an additional year of experience under his belt, floundered throughout the first round? Such an incredible contrast between these two young players within the walls of the same franchise begs a question in a broader respect: Do guards and wings develop quicker than bigs?
The rising talents who have burst onto the scene in the playoffs are Morant, Trae Young, Donovan Mitchell, Luka Doncic and Jayson Tatum. Glance at the top picks in those drafts from the last four years and pick out the power forwards and centers who are even remotely close to their level. It's tough to do, isn't it?
That doesn't mean that the big men can't get to that point. Hell, look at what Joel Embiid and Nikola Jokic are doing in their fifth and sixth years. It just took them a little longer to get there -- particularly Jokic, the 2021 NBA MVP. And if we're going to talk about Jokic, we've got to bring up Deandre Ayton's impact on the Phoenix Suns' playoff run to this point, and the job he's done in stifling the Serbian jack-of-all-trades in their series thus far.
Ayton was the No. 1 pick in 2018, constantly compared to Doncic because of where he was selected, and he always will be due to the magnetism of Luka's presence and the incredible skill set that comes with it. Yet as Ayton carries this burden throughout his career, it is his team that's left standing among seven others, and it is his progression in Year 3 that has been the perfect ingredient to add to the Suns' impeccable mixture.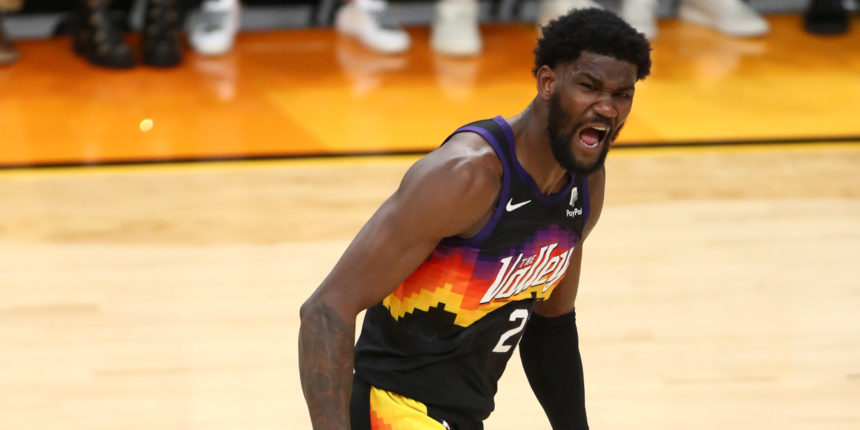 Cody Toppert, who's currently on Penny Hardaway's coaching staff with the Memphis Tigers, was previously the director of player development and an assistant coach with the Suns. Toppert worked hands-on with Ayton during his rookie season, and he was instrumental in the growth of Devin Booker and Mikal Bridges.
As Ayton continues to thrive in his role to the tune of over 16 points and 10 rebounds per game on 75.3% shooting from the field, Toppert shared his thoughts on the Bahamian big man's maturation.
"I think a couple things that we're seeing with Deandre is him understanding that defense is consecutive effort and offense is consecutive action," Toppert told BasketballNews.com in a phone interview. "He's doing a great job of getting much more aware of the go-straight-to-the-ball-screen, go-straight-to-the-ball-screen. Whereas maybe his rookie year, Book would have to wait on him to get in the action and kinda direct him. He's now naturally flowing towards the action.
"And then on the defensive side of the ball, it's multiple efforts. What you're seeing is him understand when he's a weakside defender, he's rotating to protect the rim; but on a secondary kick-out, he's getting there also for a secondary rim-protection opportunity and closing with a defensive rebound. Or [when] he's in pick-and-roll coverage and then on a kick-out, he's rotating to protect the rim with verticality and then cleaning up with the defensive rebound. So that consecutive-effort mentality on defense is something that can be a separator."
On offense, Toppert sees Ayton gearing towards the rim after screens, showing great concentration on the catch off the roll with two hands and finishing with either dunks or a soft touch. He refers to Game 1 of the series vs. Denver, when Ayton hustled for two offensive rebounds on the same possession and got a hook shot to go down in a game that the Suns trailed by five with less than two minutes until halftime.
In that same game, Toppert observed two more things from Ayton. The first was him staying out of foul trouble, which is instrumental to the 22-year-old keeping a rhythm. The second was his ability to match Denver's physicality without being emotionally or physically reactionary (i.e. committing a frustration foul).
"To me, the talent has always been there," Toppert said. "Deandre's always been a sponge, he's always been a great kid and he's always wanted to do right and do well. And so now what he's seeing is a little bit of success, and his confidence is just soaring... The sky's the limit."
"He's getting better every year. He's a very talented player," Jazz center and 2020-21 Defensive Player of the Year Rudy Gobert told BasketballNews.com when asked about Ayton. "He has a very good mid-range [game] and he's a very good finisher around the rim, so you have to try to be as physical as you can and make him earn it. That's the best thing to do -- make him earn it and try to make him take the toughest shot possible. But he's having a really good year, and he's gotten better every single year. He's definitely exciting to watch."
Perhaps another example of "it takes time" is Golden State Warriors center and the NBA's most recent No. 2 overall pick, James Wiseman. The rookie big man had an injury-plagued season, appearing in just 39 games in which his playing time fluctuated, as did his role on the floor.
As he did with Ayton in the pros, Toppert spent a lot of time with Wiseman at Memphis prior to the NCAA's questionable ruling of the young man's ineligibility. Toppert says this offseason will be big for Wiseman because he hasn't had the amount of reps necessary to consistently succeed yet.
"There's a reason why -- and this goes for all players -- people tend to say, 'The best part about a rookie is he becomes a second-year player or third-year player.' You [use] that term, 'The game slows down for them,'" Toppert said. "But we know that the game isn't slowing down; what's happening is they're becoming familiar with the million scenarios that they're gonna see... A lot of times it's being successful, or being unsuccessful in those moments. It's actually what helps in development."
What decision has to be made? Is it a pop or a roll? Is it switching the angle of a screen? Is it the right time to make a dribble handoff? Is the defender going under the pick? Is there any opportunity to dive to the rim or catch in the short roll? Is the weak side open for a kick-out? Those answers come with time and experience.
In order to illustrate the importance of game repetition, he referred to seven-time Super Bowl winner Tom Brady.
"He's so precise," Toppert said of Brady. "He's seen all of the scenarios so many times that, despite maybe losing a step, he's still able to compete because he can make the right reads. And in the game of basketball, it's all about reading the situation, and then making the right decision.
"A player who's been involved in 500 pick-and-rolls is probably not gonna be as good as a player who's been involved in 5,000... The more you do these things, the better you get at 'em... So, [James] will be able to get up to speed, but unfortunately that [rookie year] is kind of a little bit of a speed bump, just a little hurdle that he's gonna have to overcome."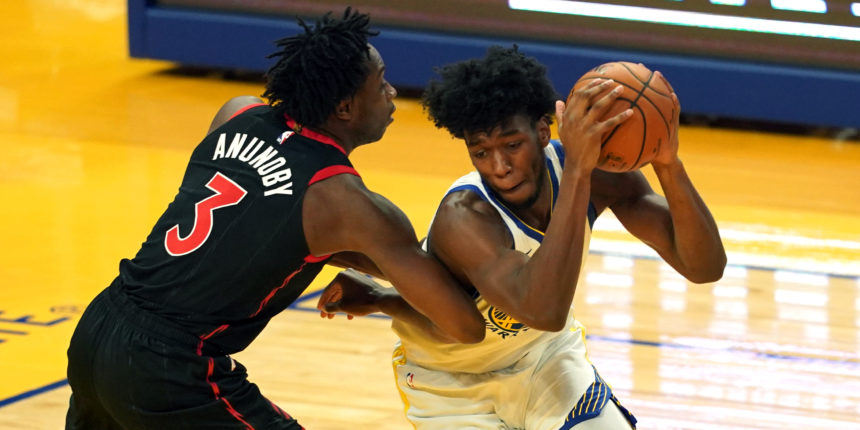 It's fitting that Toppert brought up Brady because he likens developing bigs in basketball to quarterbacks in football.
"The big guys are the trigger guys; they've gotta trigger the action. So they're really like the playmaking initiators," Toppert said. "The best big men in the drag screens, they're not waiting for the guard to call for the ball screen; they're just going to the ball screen. They're initiating that action...
"The majority of NBA big men are designated screeners, or they're like delayed playmakers. Those are really like the two big-man roles. So either they're playmaking through the trail, where you hit 'em in the trail and they're gonna go dribble-handoff to the weak side, or they're screener, roller, divers, lob catchers, etc."
Utilizing Rudy Gobert and Clint Capela as primary examples, Toppert looks at how screens and screen assists lead to offensive results stemming from their execution; Gobert leads the NBA in both categories in total thus far in the playoffs. Whatever amount of screens they set is the number of plays they are involved in, whereas a guard or main ball-handler might not even use all of those.
"What you see at the college level is the guards dribble the ball, and you see them having to wave for the big guys, 'Come up! Come set this! Come get me!' In the NBA, it's like the opposite. In college, you've gotta call [the bigs] up; in the NBA, you've gotta send 'em away like, 'Oh, we got the switch we want, don't screen now.'"
There is an inherent advantage if you're a guard transitioning to the pros versus being a big early in your career. Guards always have the ball in their hands, and a smaller guard such as Trae Young, for instance, has relied on his skills to beat taller, longer, faster defenders his whole life. Some backcourt players actually see their role even simplified; you could have high usage in college and be the go-to guy who's making all the plays for your team, then get to the NBA and have your main responsibility trimmed down to being a slasher, a spot-up guy in a corner and/or guarding your position.
On the opposite end of the spectrum, big men are used to their size and stature doing the work in their early years and through college. Taller and stronger than most, their body does the work almost effortlessly at the amateur stages; if they make a mistake at that level, they can recover because of their power and force on both ends... until they meet their physical-profile equals in the pros.
"They can almost impose their will on the game, as opposed to reading the game -- two entirely separate schools of thought," Toppert said. "And so essentially, the bottom line is when you get to a level where you can no longer do those things, now you're gonna be forced to actually learn the game...
"James is pretty well built. Deandre was pretty well-built. But the game is so much more physical at the NBA level, and legal physicality, especially big man on big man, you can get away with a lot more in the NBA than you can in college without getting called for a foul. Getting used to that everyday physicality, pounding, beating, is not easy."
Picking up nuances of the game takes time for most players making the NBA leap. Even the ball-dominant first-, second- and third-year guards have shown their fair share of lumps and bruises along the way because of that physical discrepancy, not because of their skill sets. For bigs, it's almost like both are working against them.
"I think everyone's journey is different. Obviously, the physical aspect of the game is really important and when you're a big man, you need to be able to box guys out and [so on]," Gobert said. "And then you have some guys who are stretch-5s -- everyone's game is different.
"For me, in my first year when I first got here, I remember being in practice against Derrick Favors and Enes Kanter, and I knew I was going to have to get stronger because those guys were pushing me around. I was fighting back because I had some heart, but I needed more than that! (laughs) I really spent a lot of extra time in the weight room every single year, and my body became an emphasis; every year, I tried to get stronger. And it not only helped me increase my impact on the court, but also to stay healthy. The stronger you are -- if you work the right way -- you're able to lower the chances of getting hurt."
It goes back, again, to the grassroots level. These types of players are getting fed in the post and on the block against clear mismatches, and coming out of possessions with a bucket every time down the floor, so why wouldn't they stick to what they know?
According to an anonymous NCAA head coach, bigs aren't properly being developed in college, including at the highly regarded schools. The majority of offenses, per the coach, are motion-based and teaching patterns in lieu of read-based actions. They're not playing in pro-style offenses in college. They don't learn how to set screens at different angles, how to react to different coverages as a roller, how to make plays on dribble-handoffs, how to find baseline cutters with the ball in their hands, etc. It's learning a pattern over reading and reacting.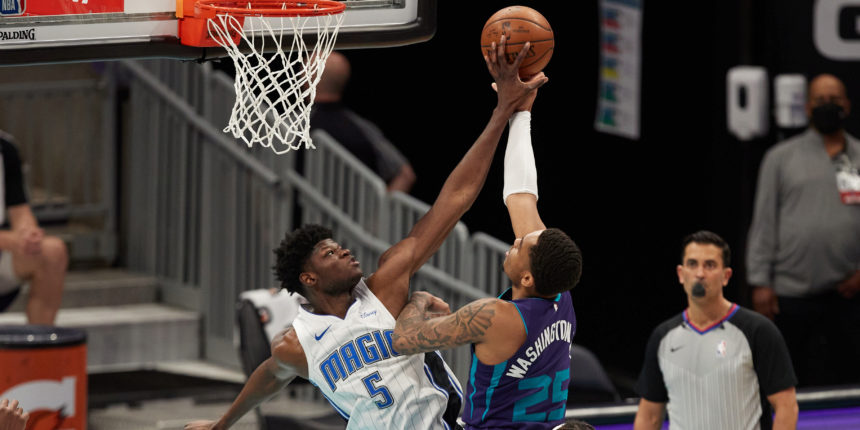 Development in general takes patience to see through. The big man, more versatile and less strung in the post, is slowly coming back in basketball. Jokic and Embiid being the top-two candidates for MVP this season is indicative of that trend.
Looking at the lottery-pick bigs from the 2017 class and on, there's plenty of potential lying within.
Despite the Miami Heat's disappointing first-round playoff exit, Bam Adebayo is a Swiss Army knife-type who is one of the best dribble-handoff big men in the league. Marvin Bagley III showed an improved stroke from distance and an ability to put the ball on the floor. We still don't know what Wendell Carter Jr. is, and he's going to be on his fifth head coach in four seasons in Orlando next season. Mo Bamba looked as good as he ever has in the second half of the season. Jaxson Hayes looked like a completely different player in the month of May than he did prior. Onyeka Okongwu was a reserve for most of the season, but when he got more playing time late in the year, he made a solid impact as a modern big.
"People have to understand how to develop big men. Or, I usually say, people have to understand how to develop a basketball player -- I don't care what their size is," Los Angeles Lakers assistant coach and development guru Phil Handy told BasketballNews.com. "Can you teach footwork? Can you teach balance? Can you teach the elements of the game for players to get better? Forget about big or small, I always try to challenge coaches into developing basketball players. Period.
"To me, the game has kind of gone to this area of everything is based around the three-point line and bigs don't post up anymore. Most teams just wants to guys to set pick-and-rolls and set screens and roll. They don't really want to teach 'em how to play on the block or give them any footwork, so it's one of those things where the game has moved away from bigs being able to post up and take advantage of their size to everybody needs to be able to shoot threes now. So that's a whole area of the game where bigs kind of lose out on getting a chance to be developed because not all seven-footers can dribble [and shoot]. Not everybody is like Kevin Durant where they can handle the ball [or like] Porzingis where they're a seven-footer who can really stretch the floor. You gotta remember that the game is played in all areas of the court -- not just at the three-point line and not just at the rim. So, having the ability to post up and having bigs who understand what their game should look like is something that we have to continue to do. We have to continue developing basketball players; that's important to me."
The aforementioned Jackson and Wiseman will figure it out. They have too much talent not to. Even though their playing styles might not compare, maybe Ayton can be their model for success. There's no shortcutting a process like this; it takes time, determination, persistence and adaptation.
And until basketball addresses the lack of modern development at their particular position, that will continue to be the case for big men.