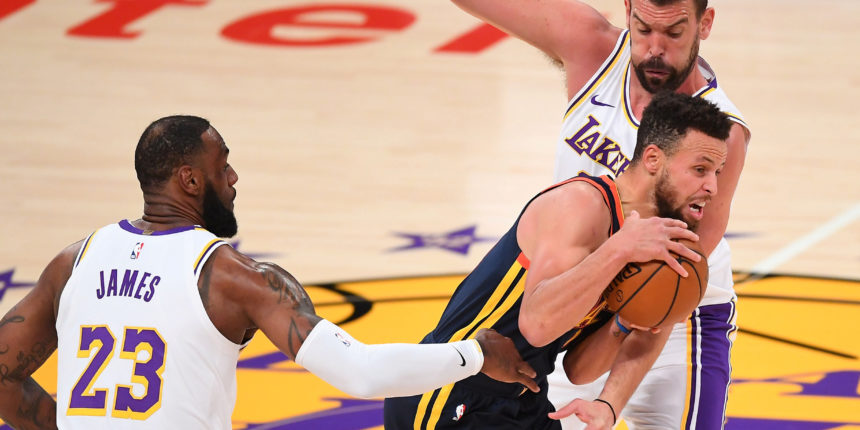 West play-in set: Lakers-Warriors and Grizzlies-Spurs will play Wednesday
The NBA's Western Conference Play-in Tournament is set. Here are the match-ups:
Los Angeles Lakers (7) vs. Golden State Warriors (8)
Memphis Grizzlies (9) vs. San Antonio Spurs (10)
The NBA announced that the Grizzlies and Spurs will play on Wednesday night at 7:30 p.m. ET, and the Lakers-Warriors will face off right after at 10 p.m. ET.
The winner of Lakers-Warriors will secure the 7th seed, and the loser will play the winner of Grizzlies-Spurs for the 8th seed.
The winner of Grizzlies-Spurs and loser of Lakers-Warriors will play Friday night (time TBD).