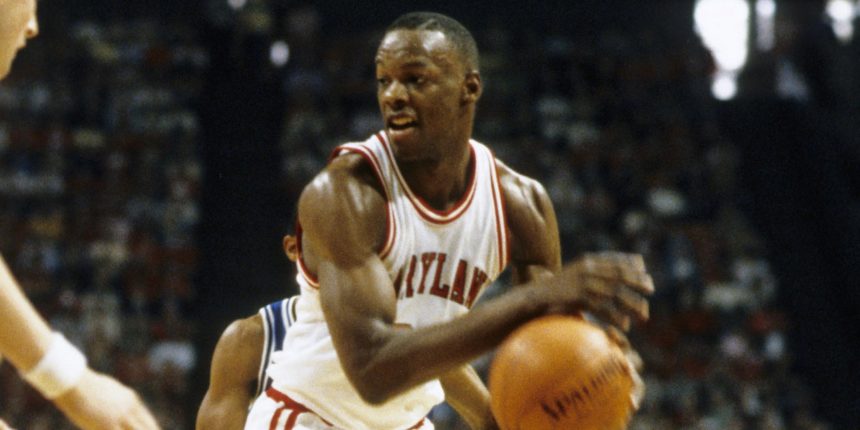 Walt Williams: Len Bias was 'a little bit ahead' of Michael Jordan
The following article first appeared on BasketballNetwork.net:
Through the lengthy and dynamic history of the NBA, there have been numerous "what-if" moments that could have dramatically changed the course of the NBA as we know it. Some love to dwell on those hypotheticals and imagine how different things could have played out. Others prefer living in reality, and hate the assumptions of people speculating how history would be different because of a specific event. It indeed raises many questions and stirs up debates.
One of the biggest "what-if" stories in basketball history is the career of Len Bias. Even though he never stepped foot on an NBA court, Bias' name is immortalized in the mind of every true basketball fan. The former Maryland Terrapin great spent four years dominating the NCAA ranks, and built an impressive legacy as one of the best college players in history. Being a two-time ACC Player of the Year with numerous accolades to his name before he even got drafted made the whole basketball world certain that Bias would be the next big thing.
Bias had a playstyle and skill set so unique that it is hard to compare him to anybody playing today. He was a 6-foot-8 forward who could play inside and out with his impeccable combination of athleticism and touch from the mid-range, making him virtually unstoppable. The Boston Celtics recognized that potential, and took Bias with the second pick in the 1986 NBA Draft, adding a young stud to their veteran super-team that was already dominating the league through the whole decade.
But fate had other plans, sadly, as Bias passed away from cardiac arrhythmia due to usage of cocaine just days after he was drafted. It was a tragic turn of events that shocked the whole world.
Bias' talent and impact were so immense that his NBA career is talked about to this day, even though he never played in a single professional game.
He built a rivalry with Michael Jordan in the 1980s, which led to debates about whether Bias could have been the one to top MJ. The two met during elite basketball camps in high school and even faced each other on the collegiate level, and their friendly rivalry was set to go to the next level at the NBA stage. Unfortunately, we never got the chance to see that duel.
Former NBA player Walt Williams recently joined us on our show, 1-ON-1 with Basketball Network. We talked about various interesting topics from Walt's career, and encounters with other NBA greats in his heyday. Williams touched on the Bias-MJ debate, compared the two and shared if Bias could have been the GOAT, considering he had the chance to see both of them firsthand.
"I know certainly either we would have been talking about [Bias] as the greatest of all-time, or Jordan would be at an even different level," Williams said on 1-ON-1. "I think those guys certainly would have pushed each other to the max. The thing about Len Bias when you compare him to Michael Jordan, I think he was a little bit ahead of Michael when they were in college with his skill set.
"The jump shot that Bias had was just the prettiest thing you could ever see. He could defend multiple positions; he was a kind of a hybrid of how you see the game played now. And that's the tragedy of not seeing a Len Bias. I think the game would have gravitated to where it is much quicker."
Williams had some huge praise for Bias. Since he was a freshman at Maryland only two years after Bias passed away, Williams had the chance to hear all about what kind of talent Len was: an already-defined and pro-ready player at the college level who entered the NBA without any weaknesses. MJ relied more on his athletic ability early in his career. With time, he developed a tremendous all-around game.
But Bias had the whole package from the jump, and that lends credence to the argument that Bias would have dominated at the NBA level and challenged Jordan in his prime years.
Later on, Williams pointed out that some young players may resemble Jordan with their playstyles, but there hasn't been a player who is comparable to Bias. If he had played in the NBA and showed out on the global stage, we probably would have seen many young players model their game after Bias'. It's a shame we never got a chance to see that.
Check out more articles from BasketballNetwork.net here.