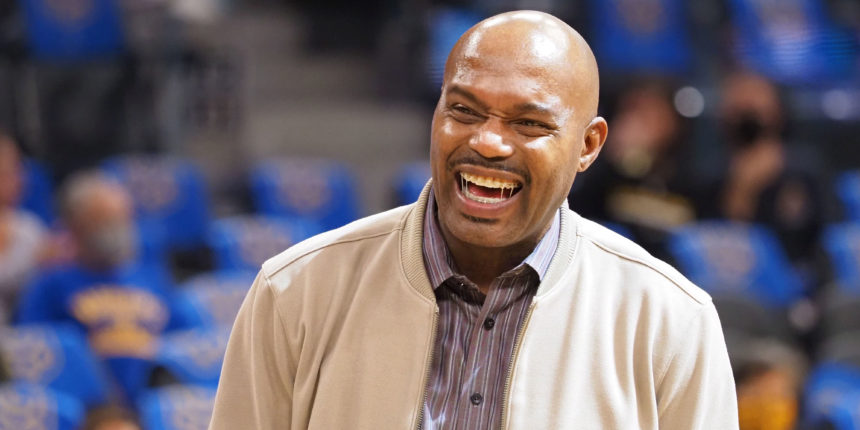 Tim Hardaway: Redick 'a damn fool' for comments on old-school players
The following article first appeared on BasketballNetwork.net:
Although JJ Redick recently retired and became the newest ESPN analyst, he's already made headlines with controversial statements made on his podcast, "The Old Man and the Three." Redick went on a rant regarding the NBA Top 75 List, basically saying how most of the old-school players couldn't play in today's NBA. That obviously didn't sit well with a lot of people, as Redick comments got some responses, even from NBA legends.
Redick's point of view
We already wrote about this topic in-depth and shared the good and the bad sides of Redick's comments, but to summarize it shortly: Redick wanted to show appreciation to some of the current NBA players that missed out on the NBA Top 75 List. Dwight Howard, Kyrie Irving, and Klay Thompson were some of those names. But in doing so, Redick wanted to emphasize how much more talented these guys are than some of the players from the 1950s and 1960s on that list.
A valid point, as Redick acknowledged the historical value and impact of the old-school guys, but still explained how there is a vast difference in talent when comparing the players head-to-head. Redick maybe went a bit too far, saying Austin Rivers would be a Hall-of-Famer in that era, or that Kevin Love is better than 99% of power forwards on the list. It caused various reactions from the NBA world; a lot of them negative.
Tim Hardaway Sr. slams Redick
As a former NBA player, legend and one of the most talented guards in NBA history, Tim Hardaway had something to say about this topic. The former five-time All-Star was asked how he would fare in today's NBA, but he used it as an opportunity to mention Redick's comments and harshly respond to the claims:
"I'm glad you asked that question. Somebody was telling me that JJ Redick on his podcast said that guys from the '90s, '80s couldn't play in today's game and do what they was doing back then. He gotta be a damn fool," Hardaway told Golden State Warriors media this past week. "He gotta be out his rabbit mind to ever think and have something to say some stuff."
Hardaway would go on and share why his generation would dominate even in today's NBA:
"We would be monsters. The way we grew up and the tenacity we had in our games, the confidence, how we worked on our games, and the competitiveness we all had, we would be monsters in today's game. No question," Hardaway said.
Hardaway's response would be justified and totally understandable if that was what Redick actually said. It seems like Tim got some misinformation because Redick definitely wasn't saying guys like Larry Bird, Magic Johnson or Michael Jordan couldn't hang in today's NBA. Redick was instead referring to certain guys like Dave Bing or Dolph Schayes that largely benefited from playing in such what might've been a weaker NBA.
Most of the players in the 1980s and 1990s were just as athletic as players today, if not even more. If Redick actually referred to that era, his comments would be blasphemous, just like Hardaway thought. But considering JJ talked about the pioneers of the NBA, somebody should inform Tim that he got some false news.
Check out more articles from BasketballNetwork.net here.